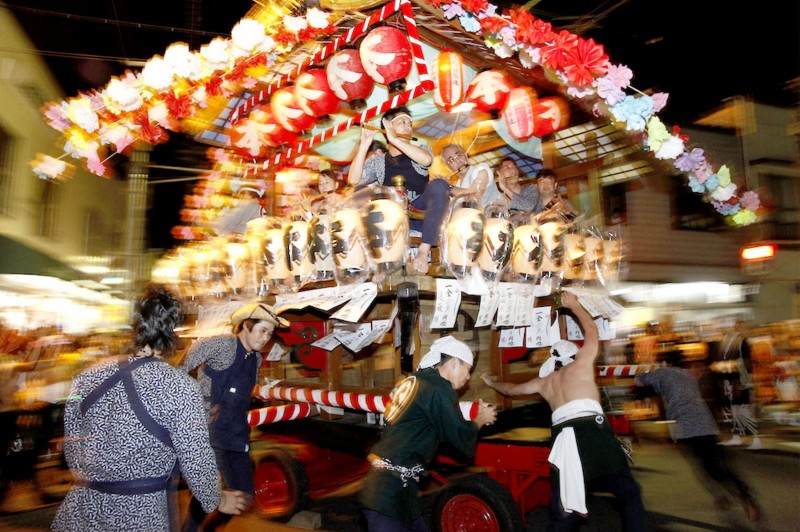 Things to do
1. Let's see the Bunmawashi.
The Bunmawashi, who spin around the floats to the melodies of the musicians, are a must see. The float rests on an axis that runs through its middle. This endless center rotation is what gives the most flavor to the Edosaki floats. The accompanying performers known as Hayachoushi, follow the floats as they parade around the squares and intersections of different neighborhoods. Be sure to catch a glimpse of these beautifully decorated spinning floats.
2. Get a taste of the powerful climax!
The festival's climax is when during the Tataki-wakare, where all eight of the floats assemble in one spot. Not only is this gathering alone worth seeing, but they also orchestrate individual performances before reaching the grand finale of the night and leave to head home. Let's get a taste of this festival's powerful ending.