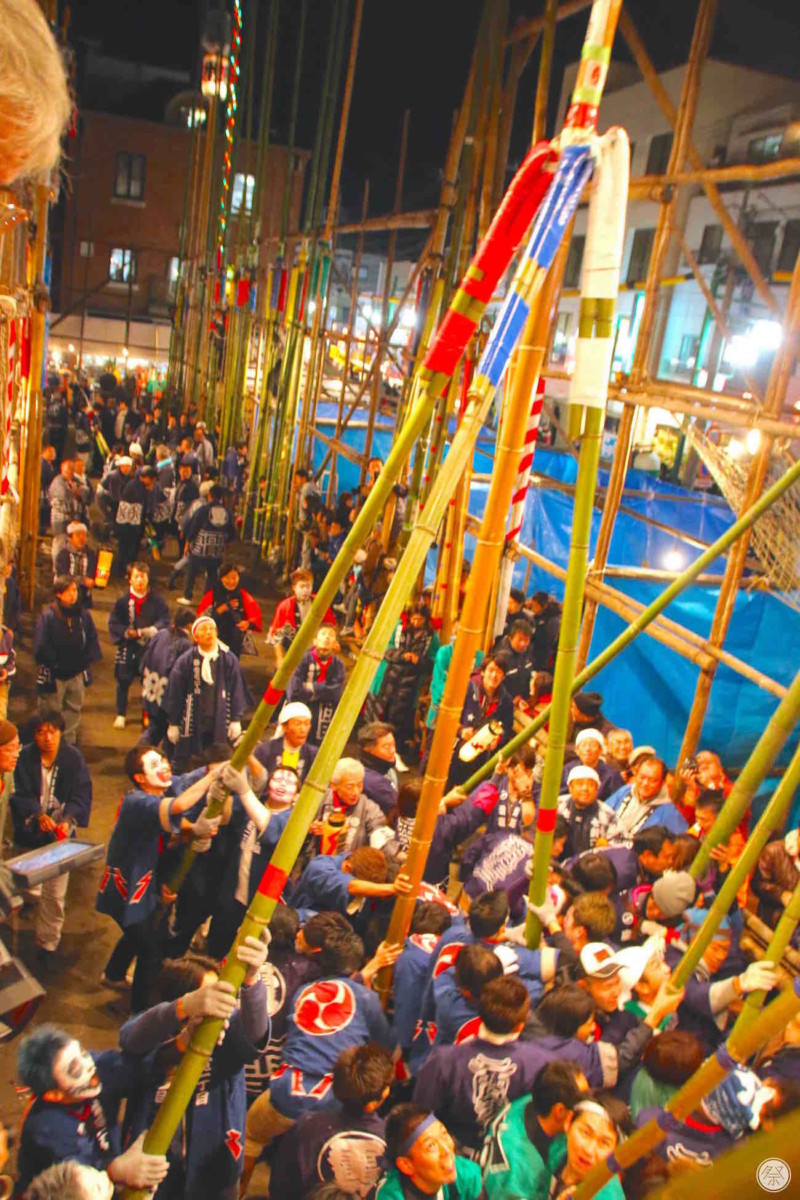 Things to do
1. Watch the Kyogi Momi tournament to decide this years No. 1!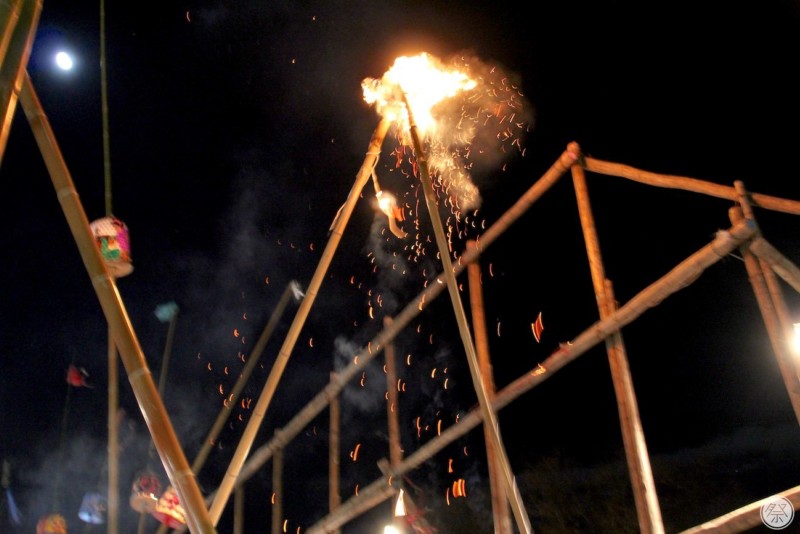 Participating groups form teams of 21 people and compete in the tournament preliminaries to first try and reach the top eight. From there on it's the finals, the true Kyogi Momi. Starting at 7:30pm every year, the finals are the main high light of the whole festival. Besides the battles, there is a free-for-all known as Jiyu Momi where all participants commence in one big fight all at once, as well as a children's lantern battle for kids using 10 meter tall poles. With showers of fire pouring down and the sound of cracking poles echoing throughout, this spectacle is a force to be reckoned with and worth the title of "a strange festival".
2. Make your own original pole and lantern to win the battle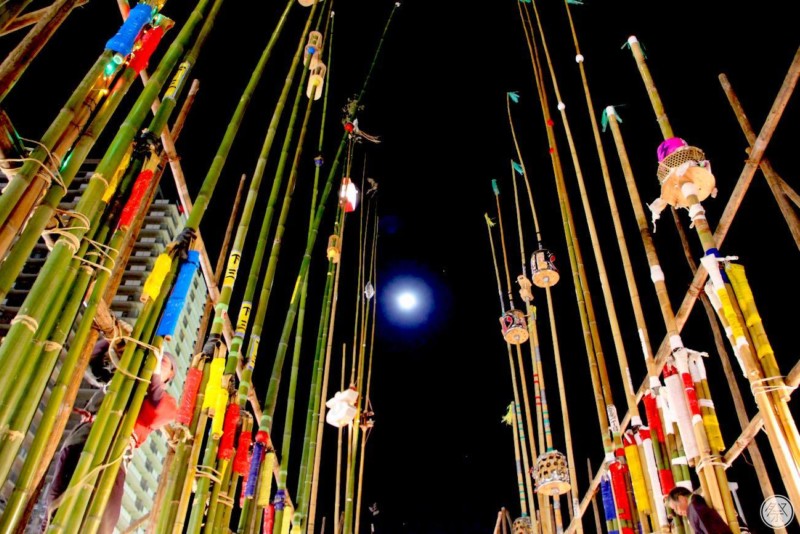 When the festival starts, teams lay out their poles on display. Pole length, lantern shape, decorations, they all differ. Though there are some rules that are limited to the very least, you will notice lots of originality and plenty of customizing made in hopes of taking the winning title. Each team desperately thinks of their own way to keep the lantern from crumbling apart and the light from going out. Not only are the battles a sight to see, but so are the different poles of each team. Take a good look before the battles begin.