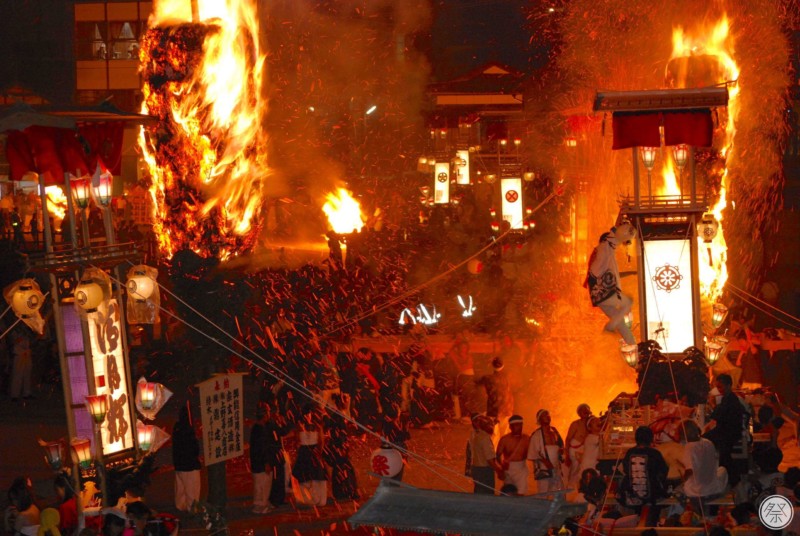 Things to do
1. An impressive sight of the Kiriko pouncing around a massive burning torch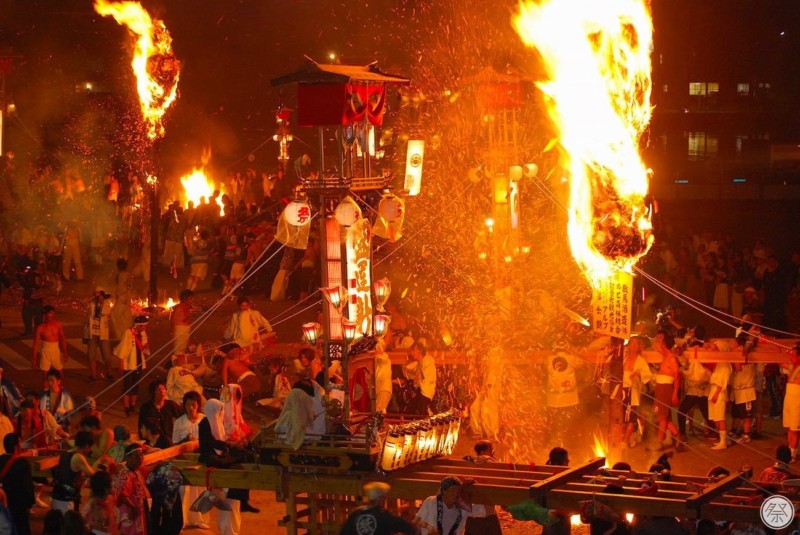 One by one, kirikos from each district gather around Hakusan Shrine from 2 pm to 6 pm on the first day of the festival. Approximately 40 kirikos come together in front of the town hall from 9 pm to midnight as they pounce around under the massive burning torch. You will surely find an unforgettable sight under a summer night sky, illuminated by the fire and kiriko, and the people's excitement.
2. Frenzied people destroying the mikoshi is a must see!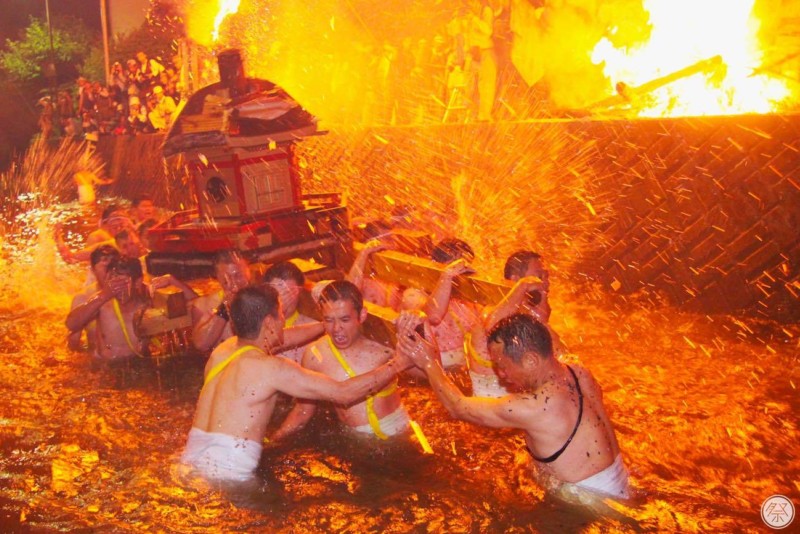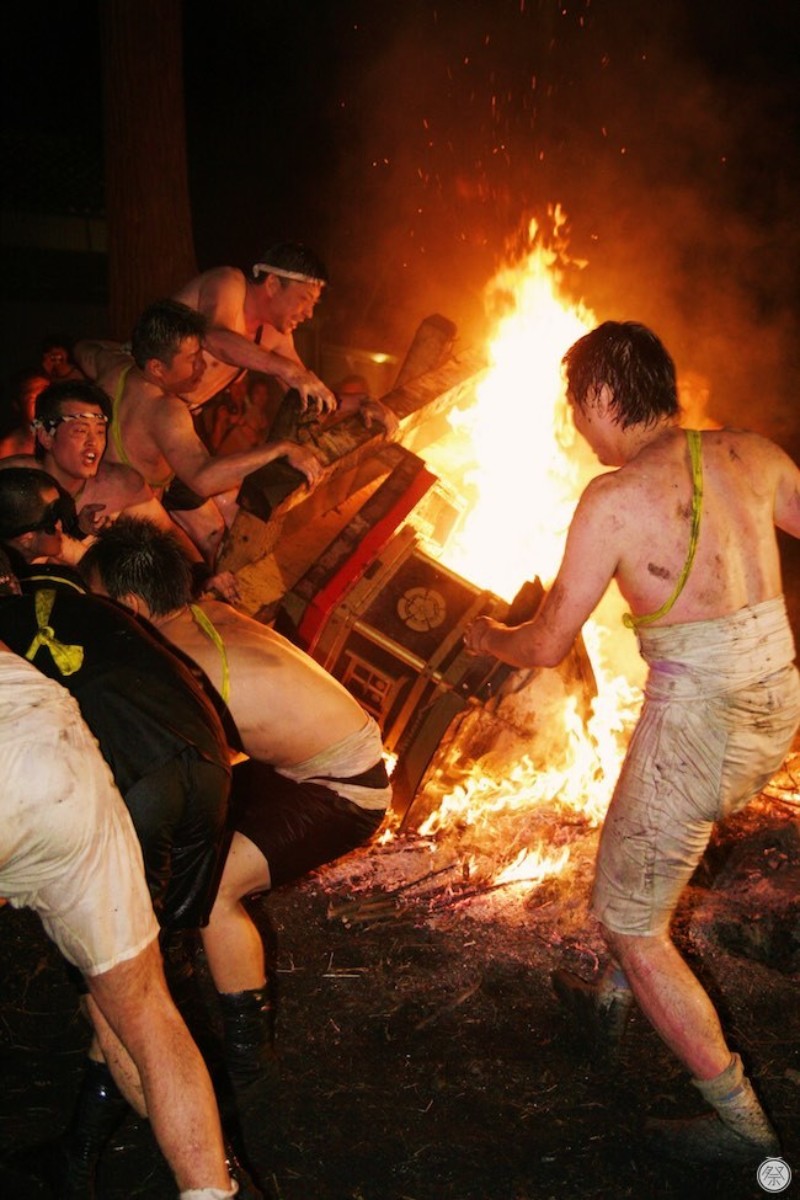 The biggest highlight of the festival is during the second night of the festival. From 2 pm to 6 pm, kirikos and two mikoshi gather around Sakadaru Shrine. That night, from 9 pm till dawn, the two mikoshi are fiercely slammed onto the ground, thrown into the river and into the fire by frenzied people, until they are utterly destroyed. The vigorous sight is the biggest highlight of the Abare Matsuri, and we wish for you to experience this tradition and thrill continued for 350 years.