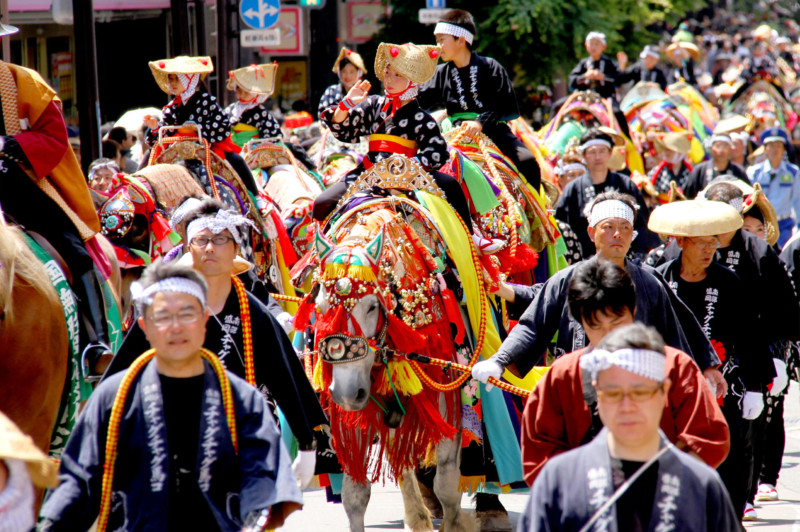 Things to do
1. The impressive 100 Umakko march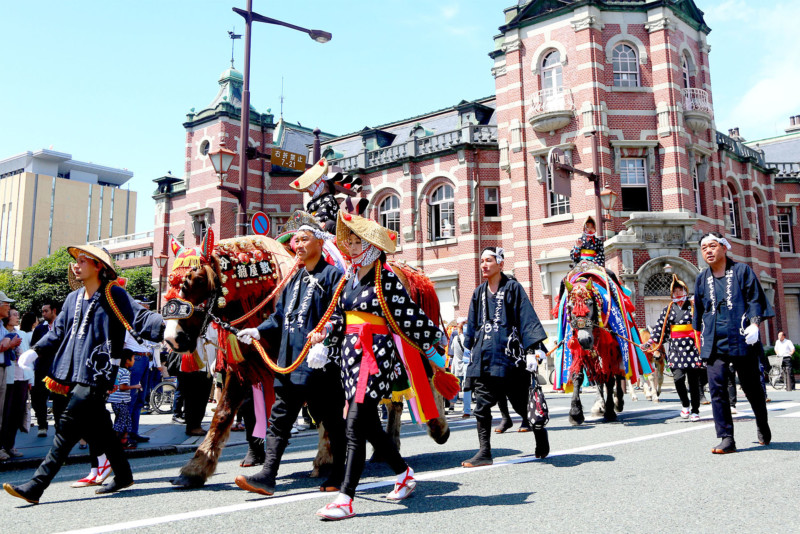 The significance of this festival definitely is the Umakko's colorful costumes and its bells ringing out through the towns. From the old days, the costumes are each hand-made with extreme care. It is said that each costume contains 700 bells, weighing approximately 60kg as a whole. The bells overpower the city's noise, and the 100 Umakko parade is an impressive sight to see.
2. Mingle with the Umakko!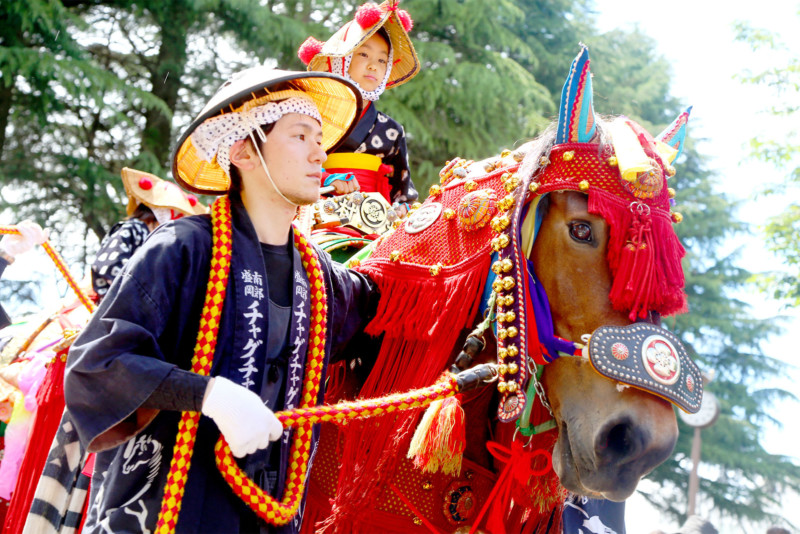 You can mingle with the horse at two rest points designated along the parade course, at Nakatsu Riverbank and at Morioka Hachimangu shrine, after they have completed the march. Don't forget to pay attention to the carefully decorated costumes as well. If you brought carrots, you may feed the Umakko too! Give them a treat for completing the march!
However, the Umakko are very sensitive. So please don't stand behind them, make loud sounds, or use flash on your camera.
3. Don't forget your souvenirs!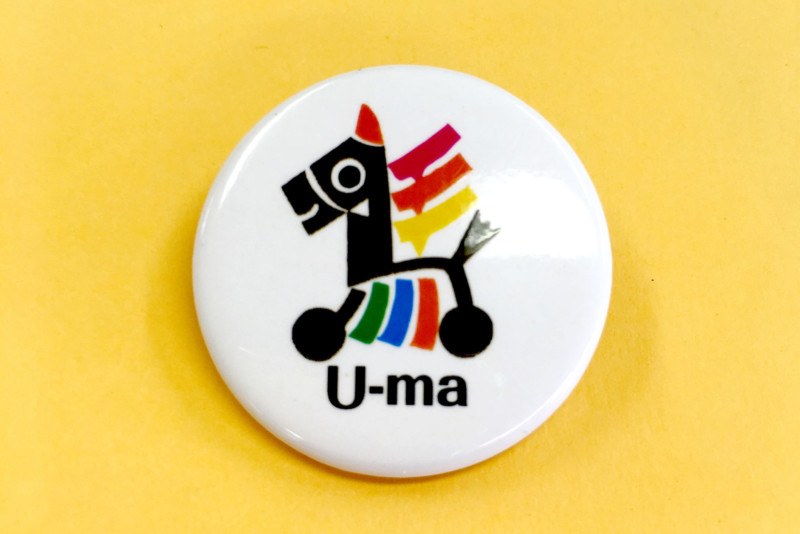 There are many original souvenirs for Chagu-chagu Umakko. One of them—this cute pin badge—is designed adapting the kanji character for "Uma" (horse). You are able to purchase it at Plaza Odette along the parade course.
Furthermore, Chagu-chagu Umakko dolls are each hand-made, and is a popular lucky charm. They are cutely costumed just like the real Umakko with bells that ring. There are other items such as towels and T-shirts as well. Make them your festival memorabilia!