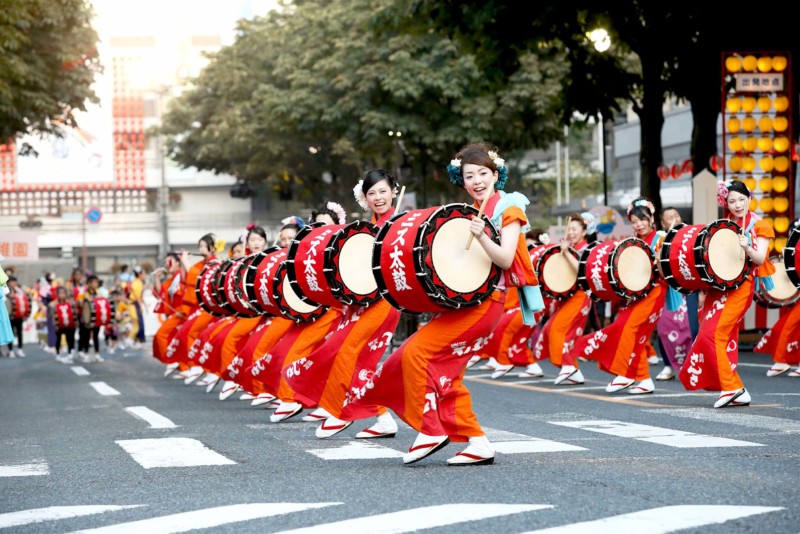 Things to do
1. A festival to be captured by!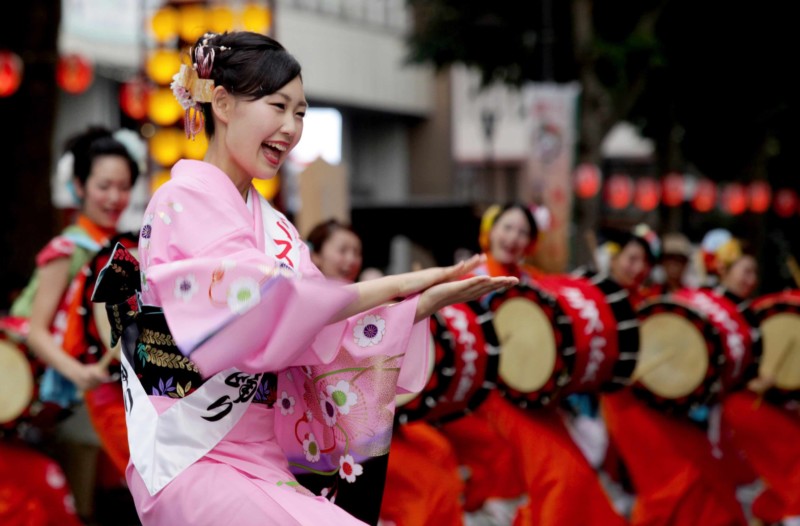 With attractions such as elaborately decorated floats, Miss Sansa dances and the accompanying drum teams, Chibikko "little kids" Sansa, traditional Sansa, and chances to participate in all the dancing fun, this festival is full of eye catching performances.
The Miss Sansa Odori that leads the parade as the head "flower", or eye catcher, is performed by the beautiful and elegant women who endured a two-month long training. Their bright smiles will enchant you even more.
The phrase "Sakkorachoiwayasse" that you'll hear chanted throughout is repeated loudly in hopes of bringing good fortune to all. Be sure to sing it too!
2. The pride of Morioka, the worlds largest drumming parade.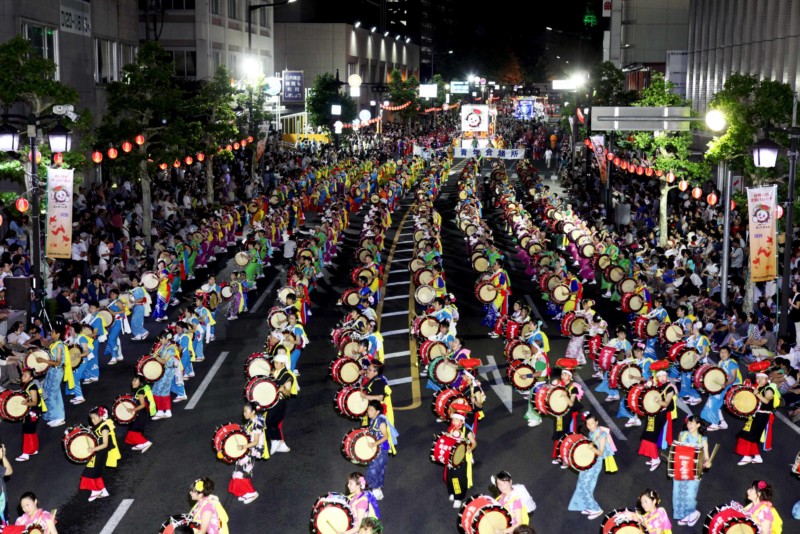 As the grand finale on the last day of the festival, you will see the Worlds Largest Drumming Parade, a regenerated performance of the the simultaneous wadaiko drumming that made the world record in 2014. It's simply a huge parade of drummer men and women, young and old, coming together to, well, drum. Not only does the sound of these drums captivate the performers themselves, it grabs at the heart of the viewers, echoing in their core.
Without a doubt, you must experience the pride of Morioka, on the last night of the festival.
3. A festival to be a part of!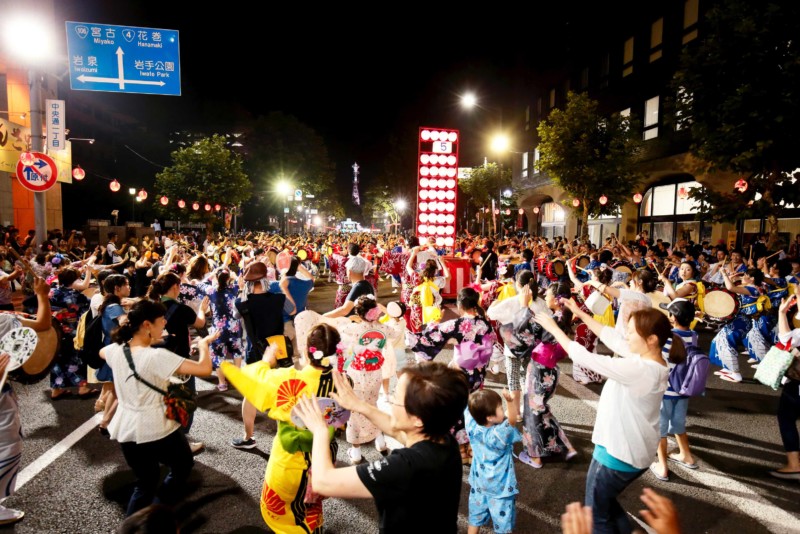 On the last day of the festival, after the performance of the worlds largest wadaiko parade, you will be able to join in on the dancing! At various sections of the venue circles are made and the participants get down along side the viewers. You will find lecturers called Sansa Oherense Shisho in yellow sashes here and there who will help guide you along the dance, so there is no need to fret. Beginners' stage fright is no match for getting in some dance time with the locals. And the most important thing for enjoying a successful dance? Why of course, a smile!
4. Enjoy Morioka to your heart's content!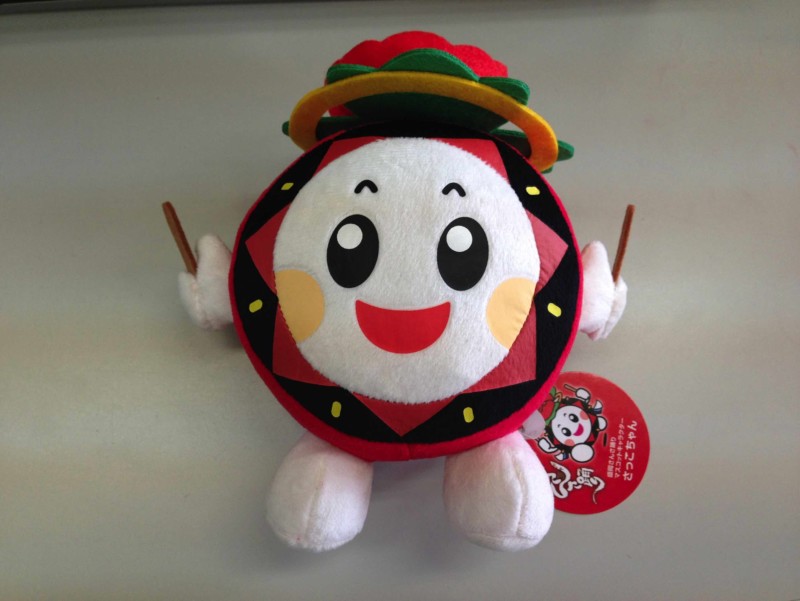 There are plenty of souvenirs for you to take back to loved ones like original hand towels, charms in the shape of Sansa drums, little dolls of the official mascot Sakko-chan, and many more.
As for food, you should try at least, if not all, of the three famous Morioka noodles, Reimen, Jajamen, and Wanko-soba.
Take in Morioka, along with its festival, and create a wonderful summer memory you'll never forget.