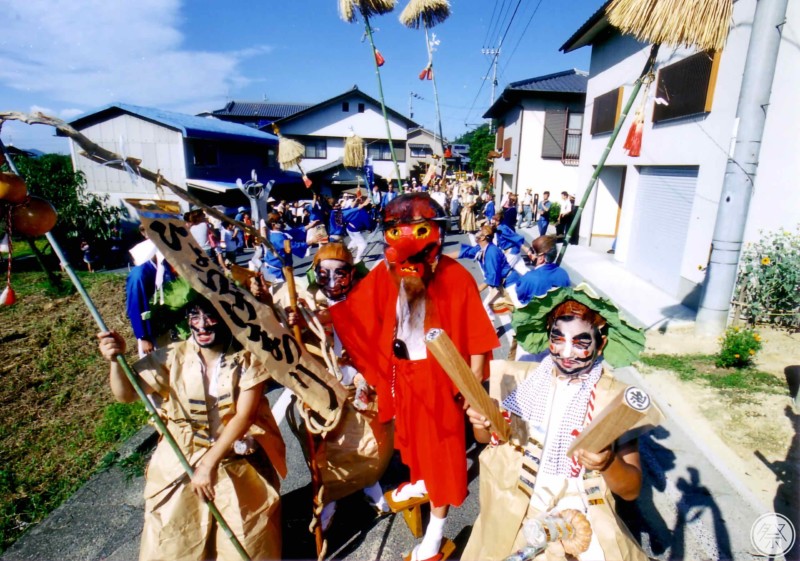 Things to do
1. View the "deep diving" mikoshi parade.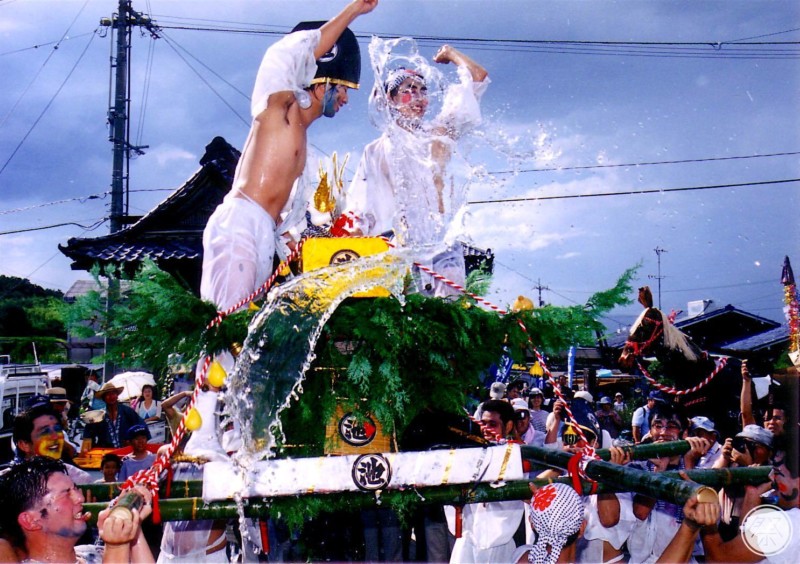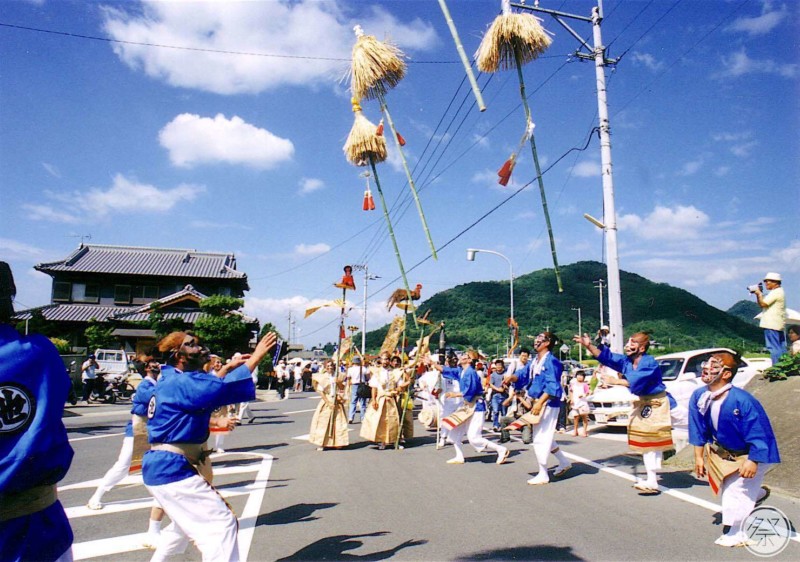 Locals carry a mikoshi approx. 2km all the way to the Shin-ike reservoir, and upon arrival, roughly 4:00pm, the adult men dive into the deep waters (about shoulder level) along with the mikoshi. This is the most exciting part of the festival.
2. Check out the unique make up and costumes!
The word "hyoge" refers to being humorous and clowning around. People with face paint that makes them look absolutely ridiculous literally clown around and joke while parading around town. The objects and costumes used in the festival are also made from crops and house hold commodities. Check out beards made from plants called Shuro (hemp-palm) and jackets made from woven bags of livestock feed.