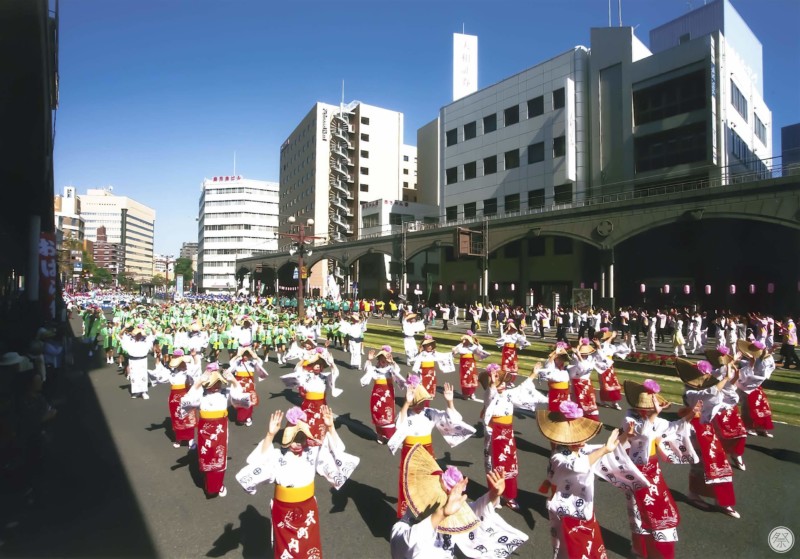 Things to do
1. Memorize the dance, and jump right in!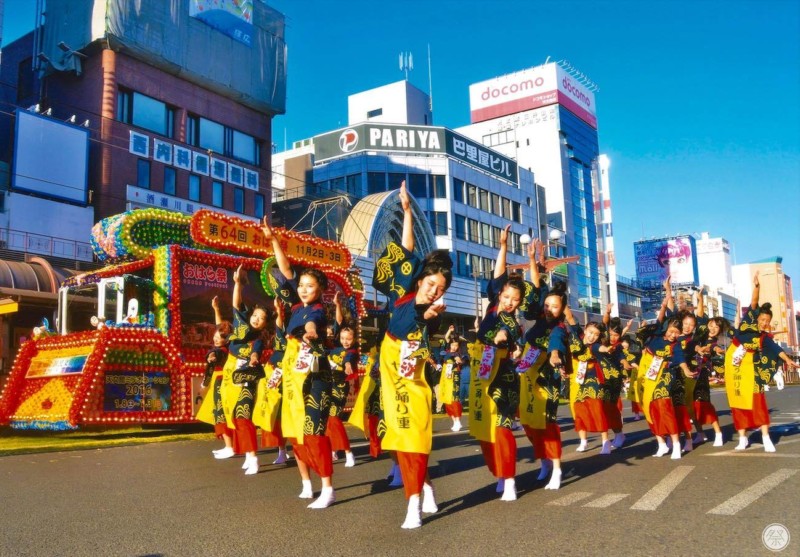 Depending on the group of dancers, you are allowed to jump right in to participate. To enjoy dancing together with any of the groups, practice and memorize the moves of "Ohara-bushi," "Kagoshima Hanya-bushi" and "Shibuya-ondo" beforehand. Click on the link below to watch the videos.
http://www.kagoshima-yokanavi.jp/event/ohara/odorikata.html

2. Swaying their bundled hair, the women play their drums as if they are dancing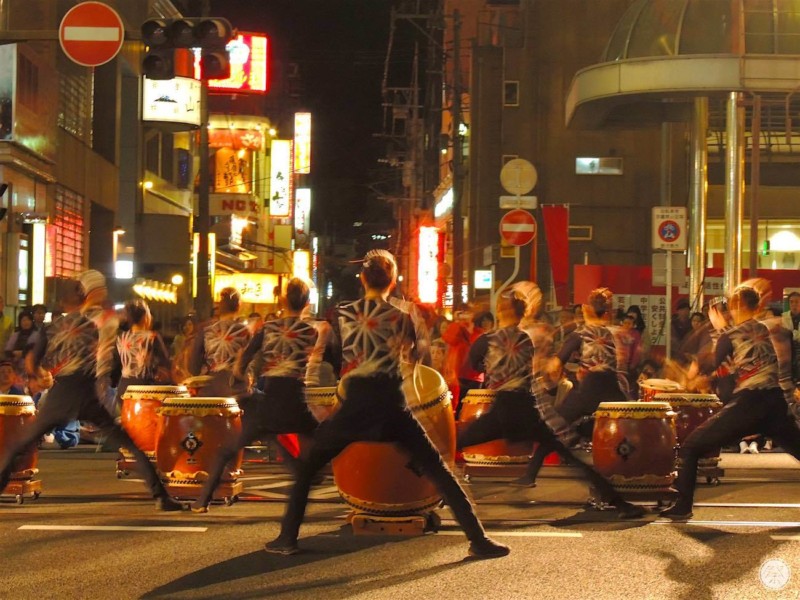 Before the "So-odori" dance parade, performances of "Ogojo-daiko" drums are showcased. "Ogojo" means "young woman" in the Kagoshima region's local dialect. As the name itself suggests, it is a drum performance played exclusively by women. The sight of performers swaying their bundled hair, playing the drums as if they are dancing to it themselves, reveals an elegance within the vigor and intensity of the music. Your heart will be dancing along to their rhythmic drum beats!