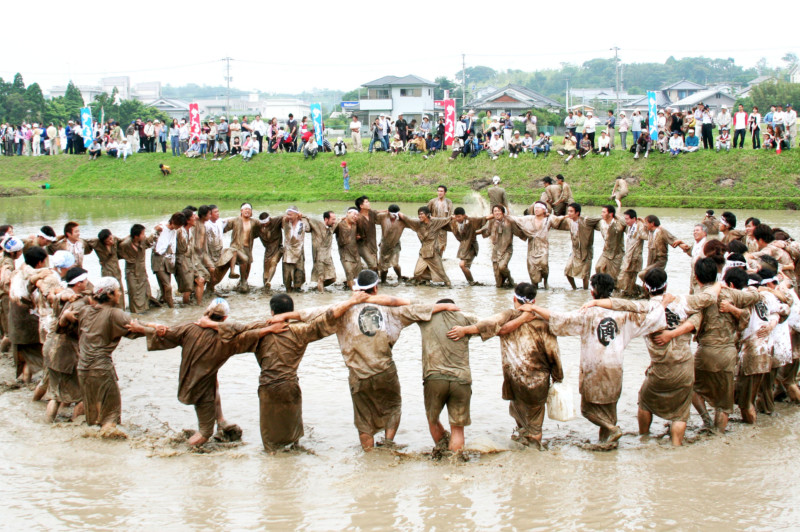 Things to do
1. Drink the shochu and do the Seppetobe!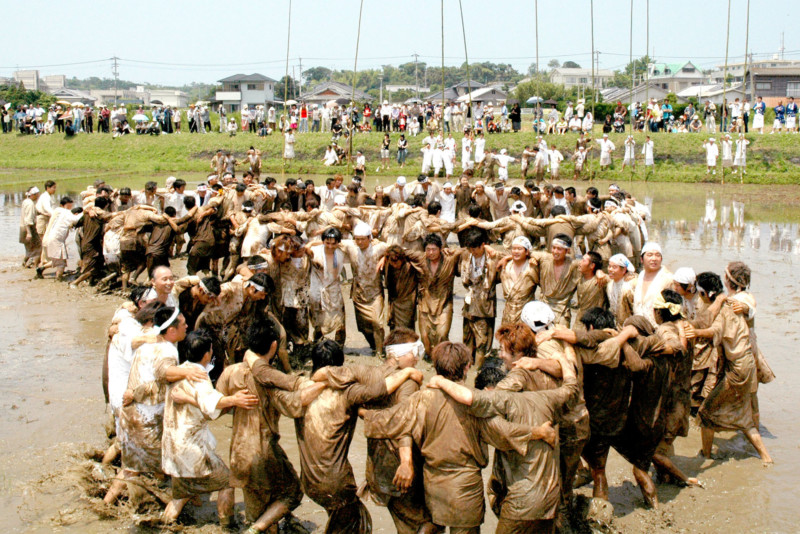 Young men dressed in white, hopping in the mud in sacred fields—Seppetobe is surely an event rarely seen in other areas. They dance and sing to the calls of "seppetobe", carrying 10m long bamboo rods from one side of the field to the other, while trying not to tip them over. Imo-shochu is passed around, and everybody drinks and celebrates during the festival. Another characteristic that is unique to Kagoshima where Imo-shochu is a famous local product.
2. Deodon's mystic presence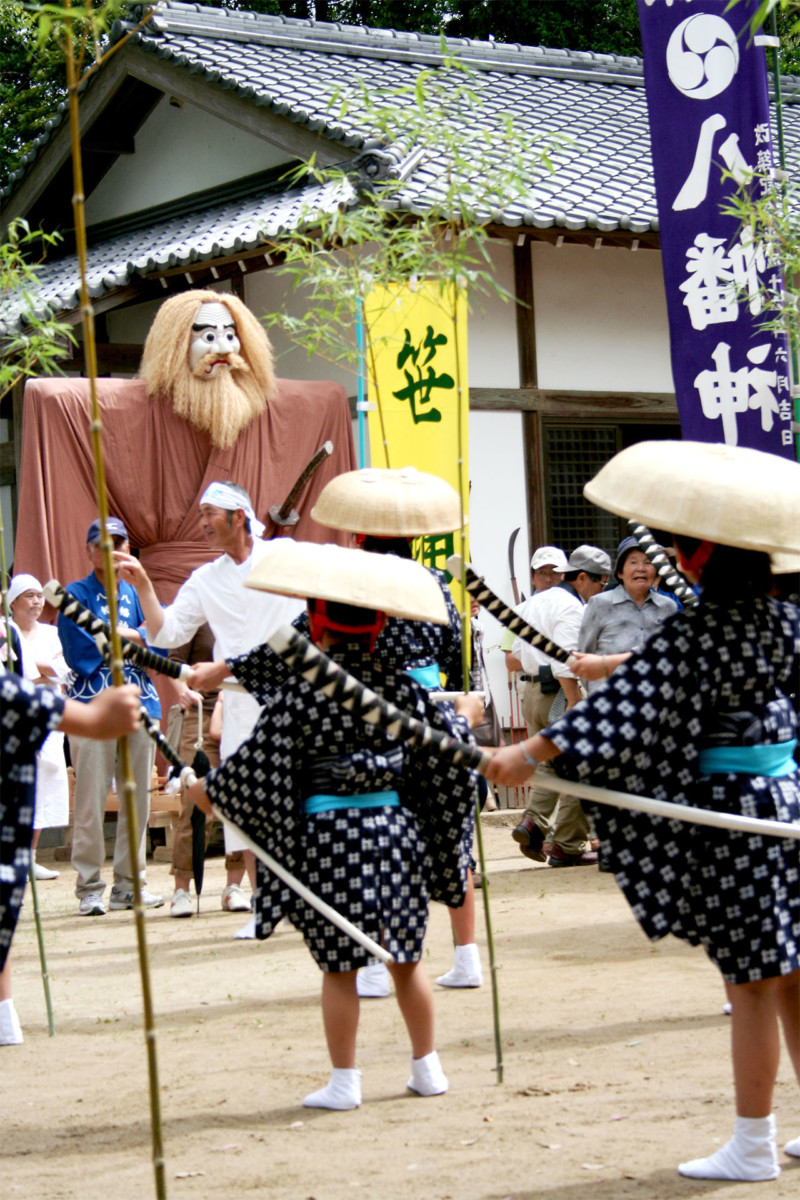 After the sacred rituals, a large figure about 3m tall called Deodon leads the "Okudari" parade of mikoshi floats down to the sacred rice fields. Deodon quietly watches as the festival continues.