Things to do
1. Heroic sight of mikoshi in the wave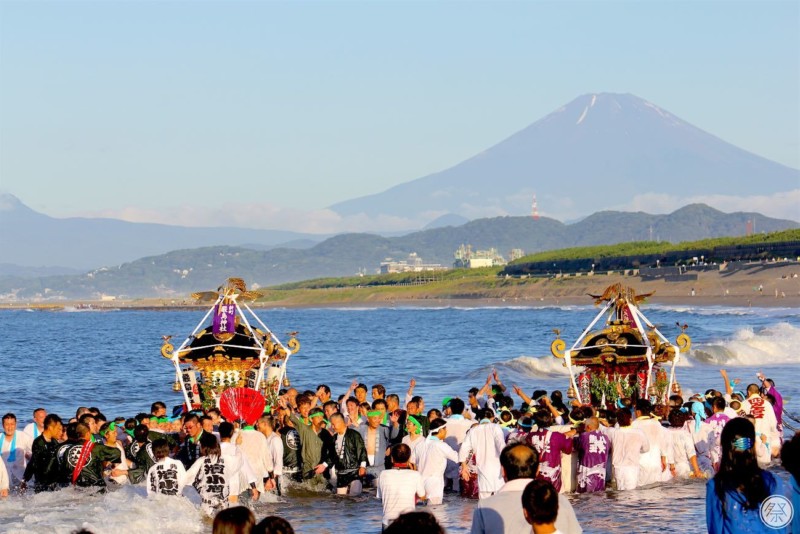 The ceremonial "misogi" of the mikoshi shrines entering the sea, takes place from around 4 till 7 in the morning, and after the ending of the ceremony at 8 am. If you want to see many mikoshis entering the sea at once, we recommend viewing after 8 am, proceeding the "Otachi" (departure) when all mikoshi floats begin to move at once (they occasionally do not enter the sea depending on conditions). Please be careful not to get pulled into sea, while the mikoshis in the water frantically compete and parade.
2. Enjoy the "Dokkoi, dokkoi!" calls of the So-shu mikoshi!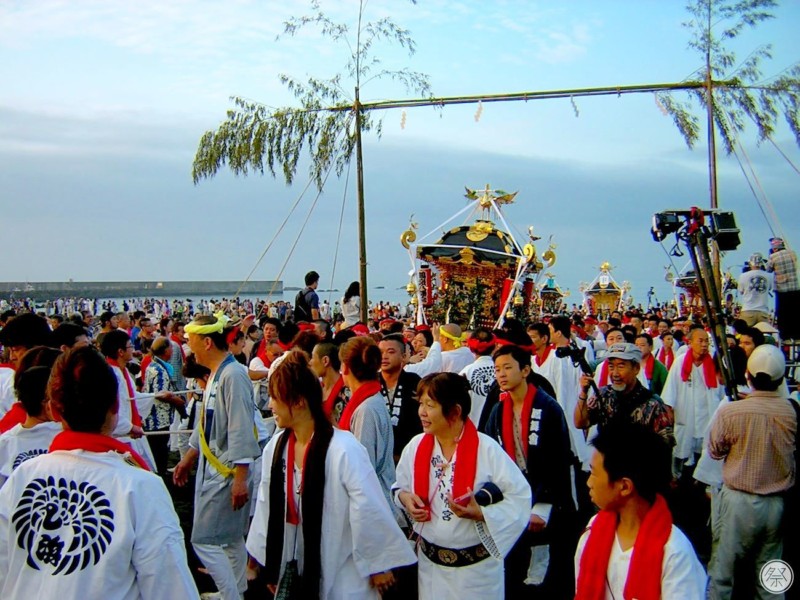 The calls of "Dokkoi, dokkoi" is unique to the mikoshi of this region (So-shu).
You may hear the melodies of "Chigasaki-jinku" sung during the procession in addition to the calls. The mannerisms in carrying the mikoshi differ from shrine to shrine, which is an interesting point to compare as well.