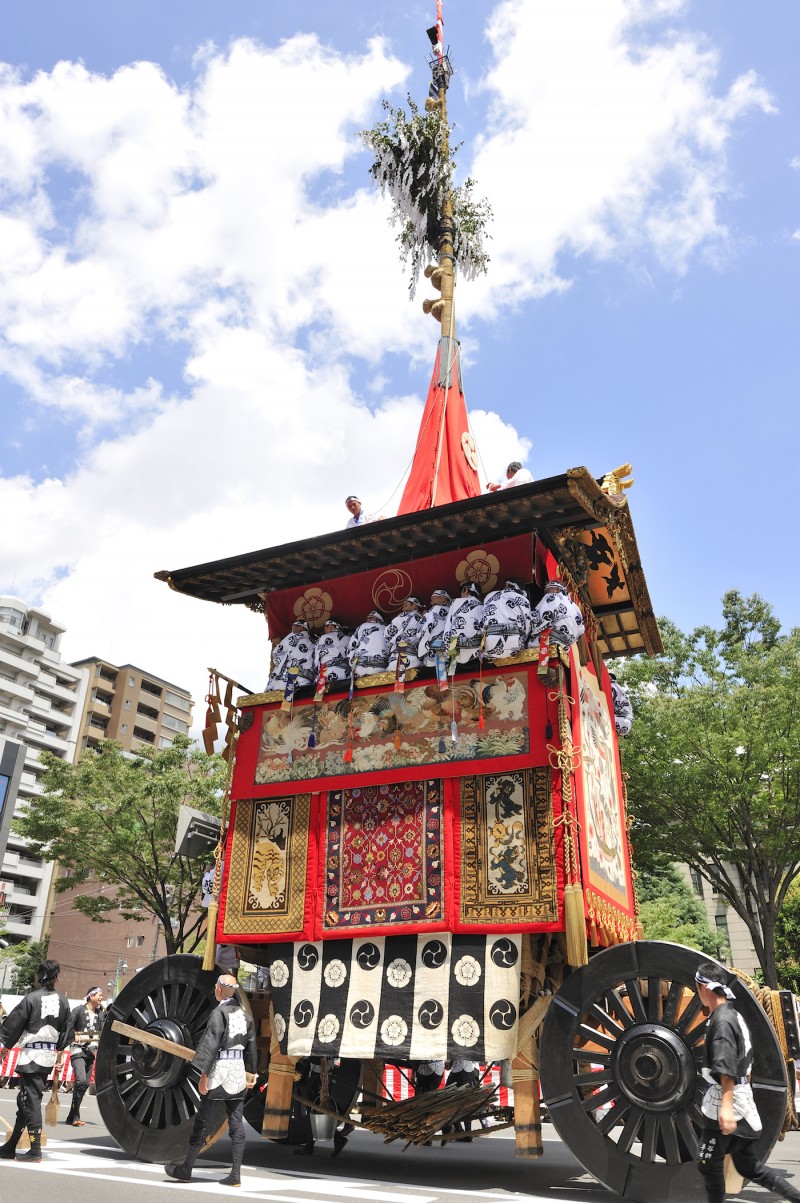 Things to do
1. Enjoy the Gion night festival during the "Yoiyama"!
Yoiyama is the pre-party of the Yamaboko parade, held from the 14th through 16th (Sakimatsuri Yoiyama) and from the 18th through 21st (Atomatsuri Yoiyama). At the floats' standby positions ("Kaisho"), the paper lanterns are lit-up at night amplifying the festive atmosphere as the Gion-bayashi chanting begins. Ornaments used for the Yamaboko are on display at some of the Kaisho, and is recommended for those who want to take a closer look at the floats.
2. "Konchiki-chin"—the festive chants ring out in the big streets!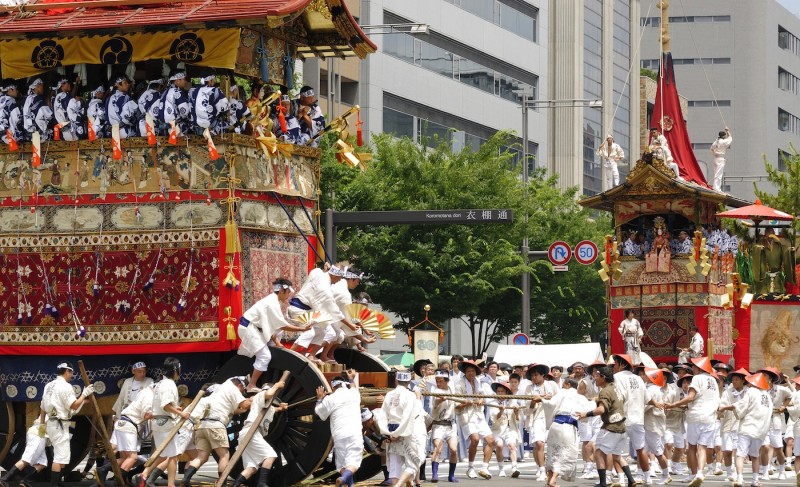 The parade of the Yamaboko floats highlight the festival. It originated as a ceremonial act to calm the bad omen that brought plagues. As the festival became larger, each district began competing each other with their unique floats, giving birth to the beautiful and elaborate Yamaboko's. It is an impressive sight to see and hear them pass, with the sounds of its wooden frame creaking as the musicians aboard sing and chant the Gion-bayashi. You cannot miss the climactic "Tsuji-mawashi", when the Yamaboko are spun 90°at intersections!
For those who want to sit and watch, tickets for paid seats are available.
Price: ¥3,180 (all seats assigned, includes a pamphlet)
Location: Oike street
Ticket sales begin:
June 7th (Tue) for the Sakimatsuri parade
June 14th (Tue) for the Atomatsuri parade
For more information, visit the web at http://www.kyokanko.or.jp/gion...
or call Kyoto City Tourism Association TEL 075-213-1717
3. The vigorous mikoshi march of "Shinko-sai"
In contrast to the fancy Yamaboko parade, the rough and rowdy "Shinko-sai Mikoshi Togyo" also known as "Abare Mikoshi" (meaning the "out-of-control mikoshi) is held from evening. It is a powerful sight to see the men vigorously carry the wild mikoshi. They yell out "hoitto, hoitto" as they raise the mikoshi high in the air, and the crowd cheer, bringing the excitement level to a peak.