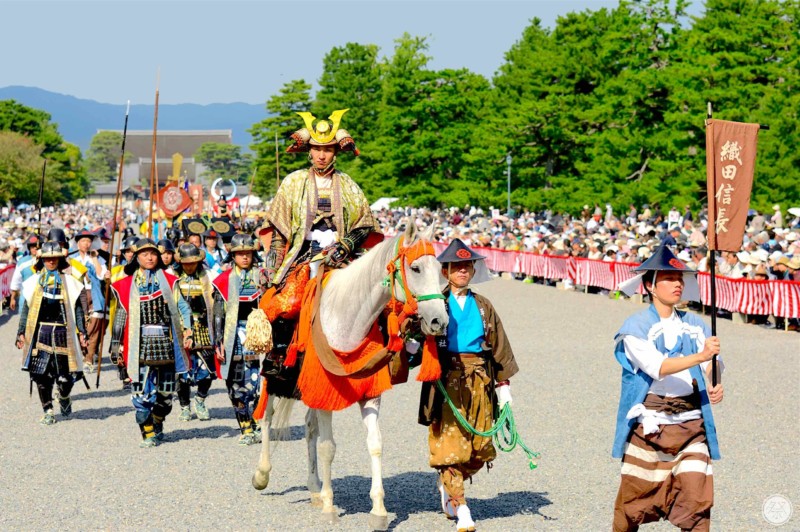 Things to do
1. Experience Kyoto's immense history from the march!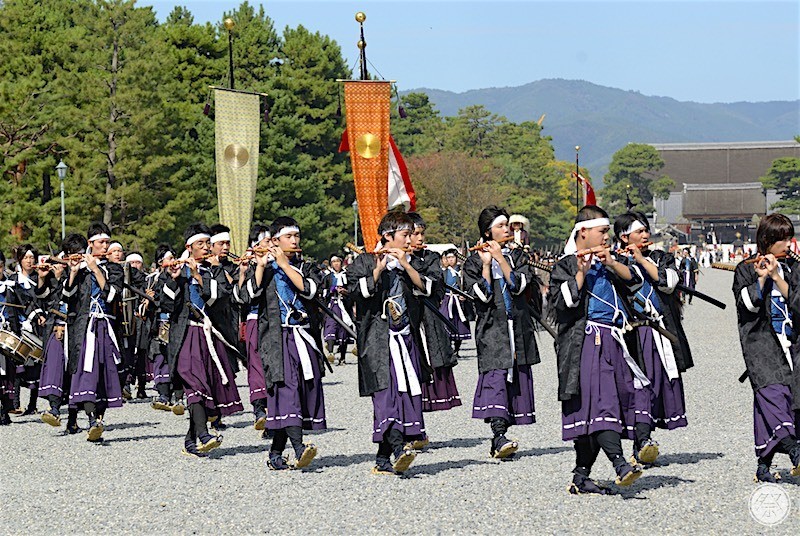 Jidai Matsuri's gorgeous parade reproduces over 1,000 years of Kyoto's history from its establishment as a capital city in the Heian period, all the way to the Meiji era. The 2km long procession begins with the most recent era of Meiji (which came after the fall of Edo period's Tokugawa Shogunate, with the newly established Meiji government switching to an emperor system) then moving back in time until reaching the Enryaku period when the nation's capital was relocated to the current location of Kyoto. By observing the parade, you will surely feel the immense history of Kyoto.
2. Comfortably enjoy the procession from paid seats
The Kyoto City Tourism Association sells tickets for paid seats, for those who wish to relax and view the parade go by.
The seats are located inside the Kyoto Imperial Palace where the colorful parade leaves from, as well as on Oike street and on the main path of Heian Shrine, the procession's final destination. View the festival at a historic location representative of Kyoto.
Paid seat prices:
¥2,050 per seat (all seats assigned, includes a pamphlet)
https://www.kyokanko.or.jp/jid...
*Please contact Kyoto City Tourism Association for tickets (Japanese & English)
075-213-1717