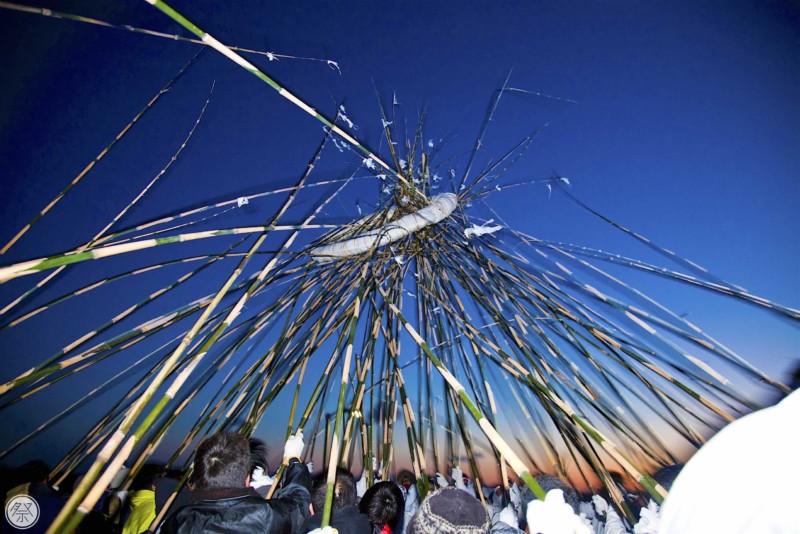 Things to do
1. Enjoy the sound of bamboo and the atmosphere at dawn
Local men arrive with the Awa while its still dark, wearing the traditional garment known as Shiroshozoku. The Awa is a sacred ring that is only for those in the Shiroshozoku to touch. The Awatsuki starts once it ring reaches the awaiting men whereupon it is raised high up into the air. Voices are also raised as the sky starts to brighten and the Awa is returned to the ground. The real sun replaces the "fake" one and the people welcome in the new year.
2. Check out the wood sculpture carved with a year's worth of happiness
At this festival, along with the making of the Awa, a compact 12 cornered pillar known as Saba is also created. It is marked with 365 notches for every day of the year and is supposed to bring loads of happiness to one lucky person. After the Awatsuki, the Saba is thrown into the middle of the crowd whereupon everyone scrambles to be the one to claim it as their own.