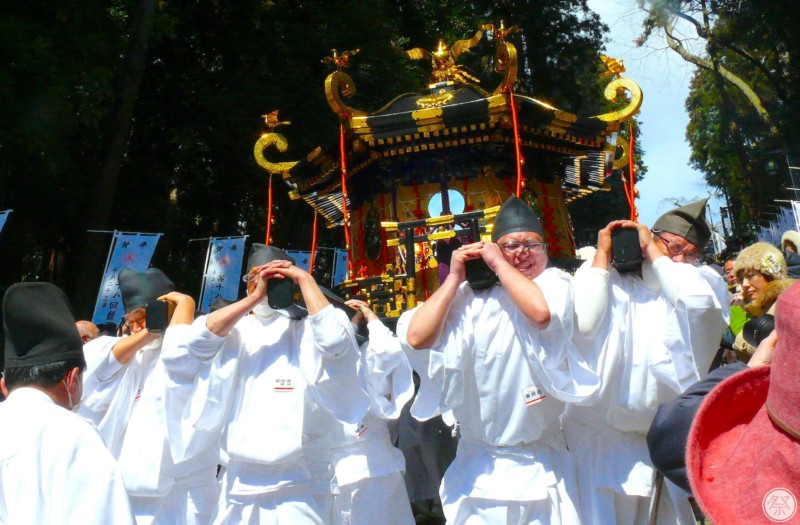 Things to do
1. Take one of the two chances to watch the Aremikoshi!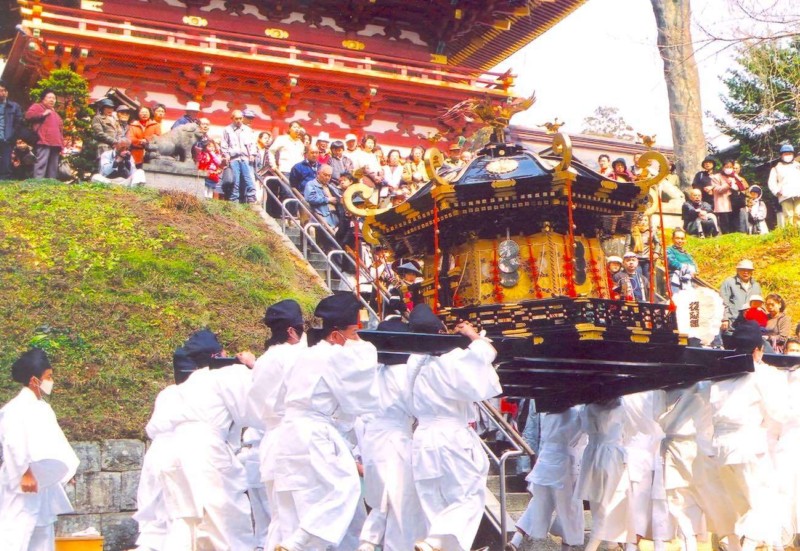 On the grounds of Shiogama Shrine stands a steep hill named Omotezaka that boasts a 202 step staircase. Carrying the mikoshi on these stairs is the highlight of this festival. There are two opportunities to witness the highlight, when the mikoshi leaves at 11:30 am and when it returns after parading the city around 8:00 pm. It is quite a sight to see these men passionately working together to carry it around. Time your trip right and make sure to witness the excitement.
2. Take notice of the octagonal-shaped 1 ton mikoshi!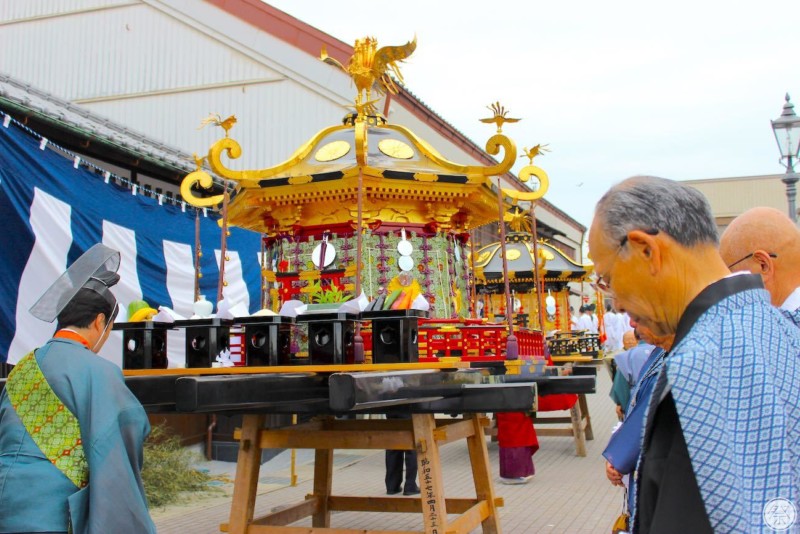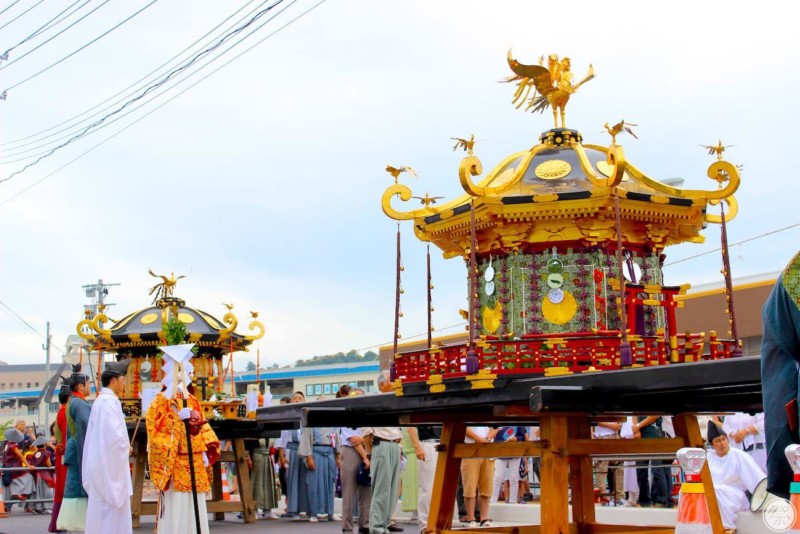 The mikoshi at Shiogama Shrine weighs a whopping one ton. It has a rare octagonal shape and a mirror decorates each side. A total of 16 men hug the four carrying poles, eight men to a side. The mikoshi was made over 300 years ago and has survived to this day after many repairs. It's fun to watch the men boldly whisking this portable shrine around, but we recommend paying special attention to the build of the mikoshi itself.