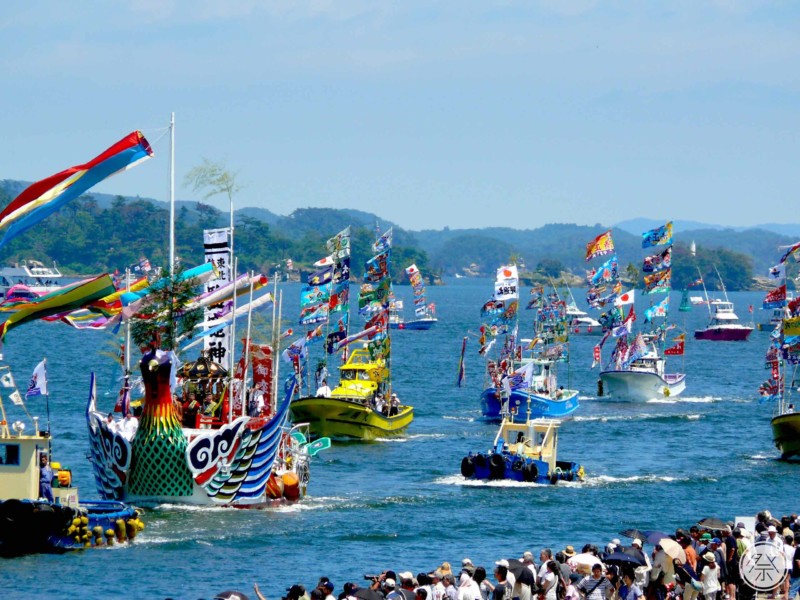 Things to do
1. Watch the dragon and phoenix cross the sea!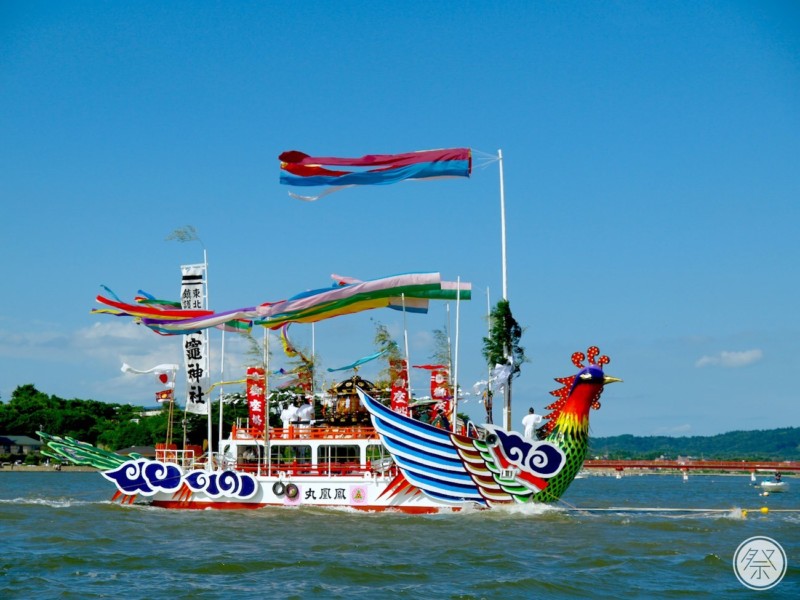 Deities of Shiwahiko and Shiogama Shrines each cross Matsushima bay, riding the dragon and phoenix boats. The boats are decorated with strips of five colors and flags, and the bow of the boats are decorated with—as the name suggests—a phoenix and a dragon. The phoenix boat is loved by many, as it is used in an Australian tobacco design, magazine covers, etc.
2. Watch the fireworks illuminate both the sky and the sea.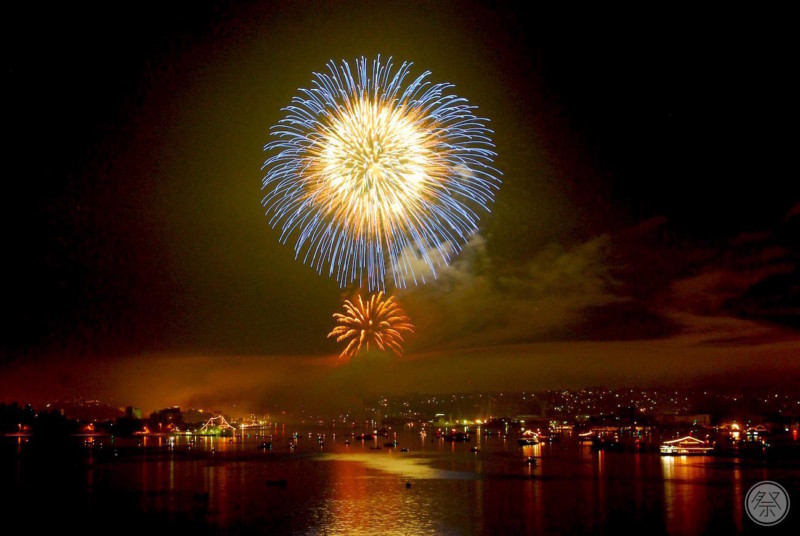 During the pre-festival, fireworks are lit over the ocean. Feel the sea breeze while viewing the fireworks in the sky, and in the sea as reflections. (an hour from 8 pm)
3. Watch the mikoshi climb up and down the tall, steep stone steps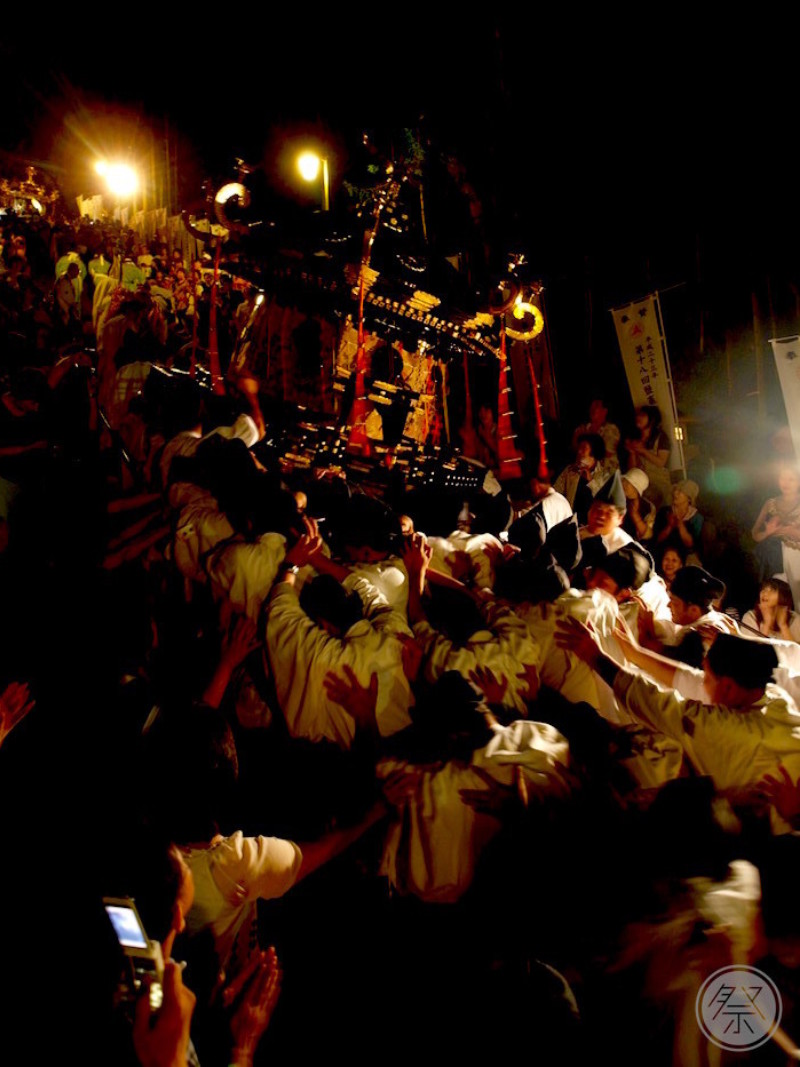 We wish for you to view the land parade, in addition to the mikoshi's sea crossing. Especially, the sight of the shrines' parishioners climbing down the steep 202 stone steps of Shiogama Shrine's "Omotezaka", carrying the mikoshi weighing approximately 1 ton, is a must see. After that, the mikoshi parades the city towards the wharf where its procession boat awaits. After the sea-parade, the portable mikoshi shrine is greeted by the people as it climbs back up the stairs. Experience the somber atmosphere as well.
4. Thank the divine ocean and enjoy some seafood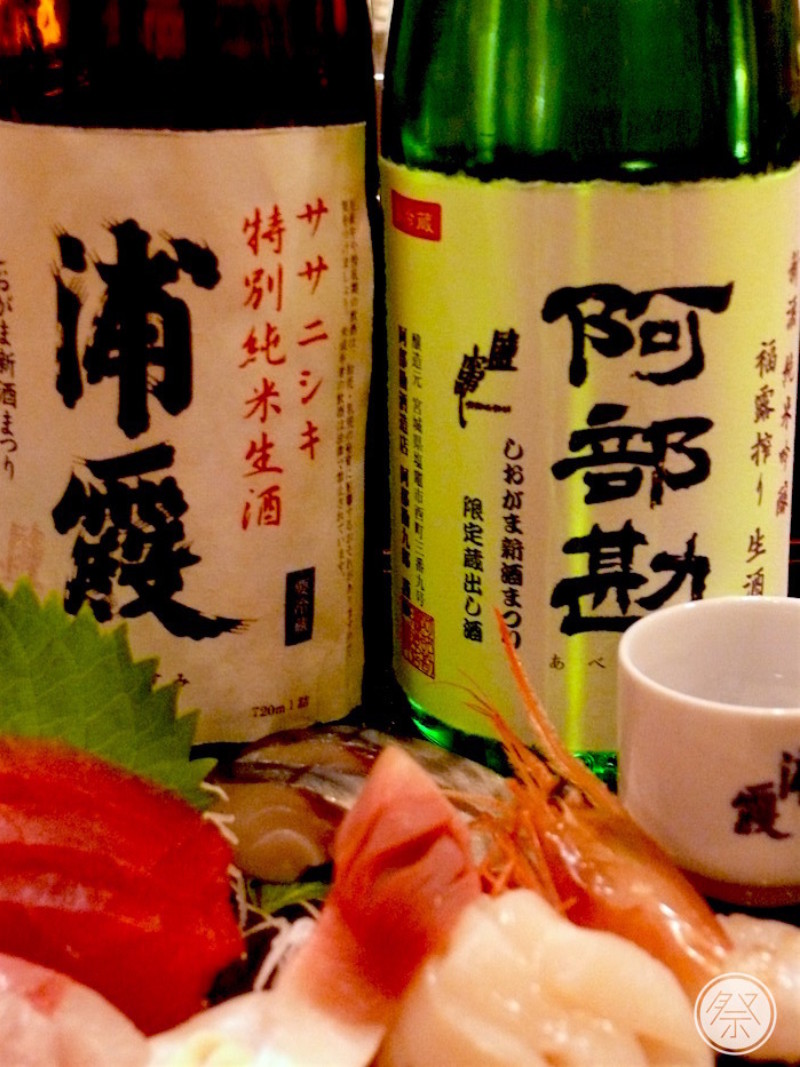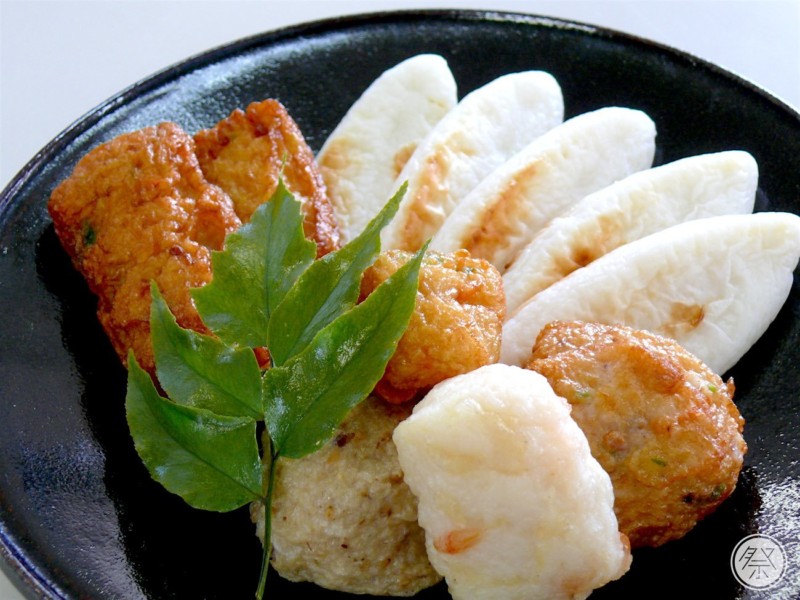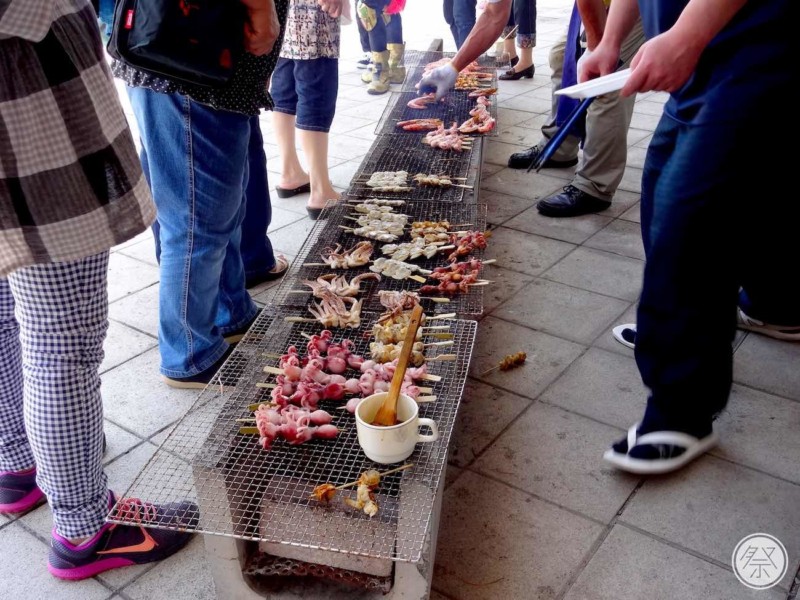 Many food stalls are open near the festival location. The festival also is a celebration held in wish for good catch, so don't miss out on the seafood here. Fish or grilled skewered tuna are among our recommendations. Make local sake and kamaboko (fish cake) your souvenir!