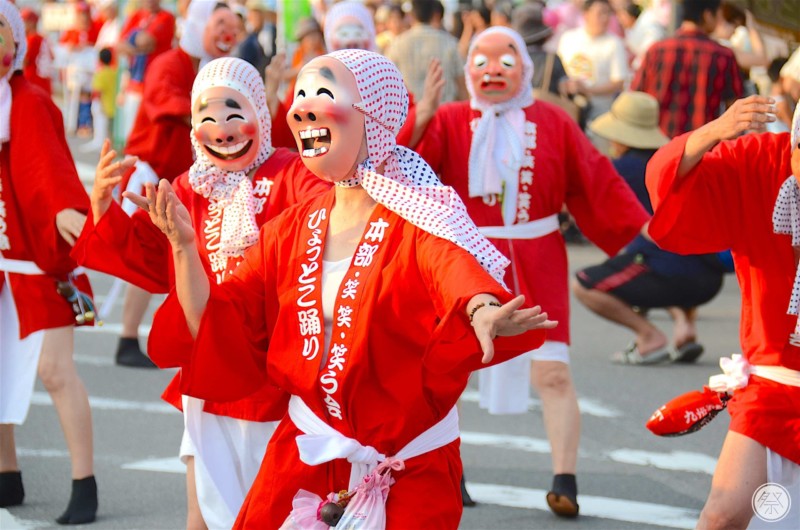 Things to do
1. Watch the passionate Hyottoko Odori Parade paint the town red!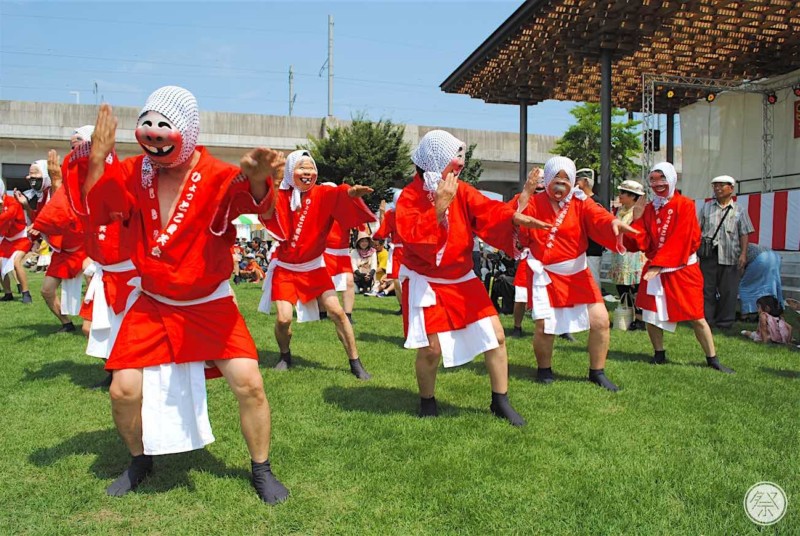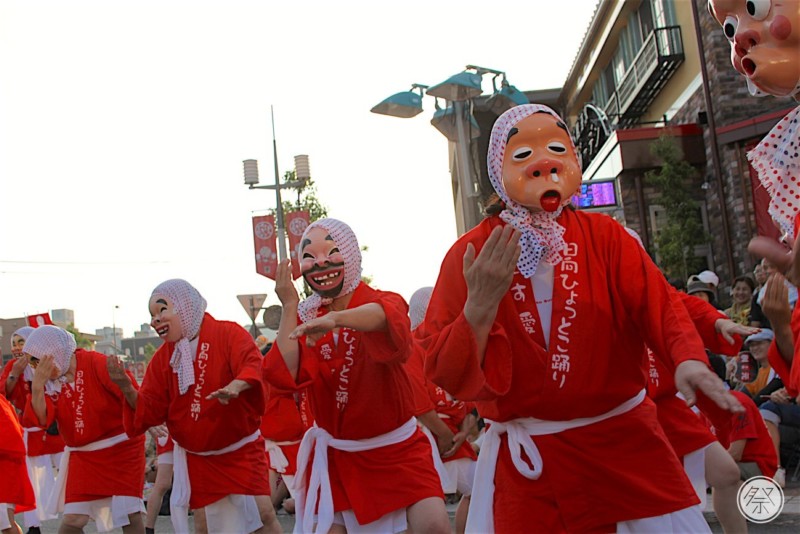 The highlight of this event is the parade of the main festival that is held on the second day. Approximately 2,000 amusing dancers gather wearing red kimonos, white waist wraps and white underwear called fundoshi. They put on their comical dance to the light sound and rhythm of flutes and drums while accentuating hand, foot and head. This Japanese tradition, both slightly erotic and humorous, is performed on a grand scale, putting the entire city into a frenzy for a day you will never forget.
2. Try dancing the Hyottoko and check out some unique goods!

This festival provides a dance instruction class, giving festival goers the chance to try out the Hyottoko Odori. You won't want to miss the chance to experience this unique Japanese tradition yourself. Also, there are many souvenirs, such as Hyottoko masks and more, sold at several locations throughout the festival that make you happy just looking at them. We think they make just the right gift.