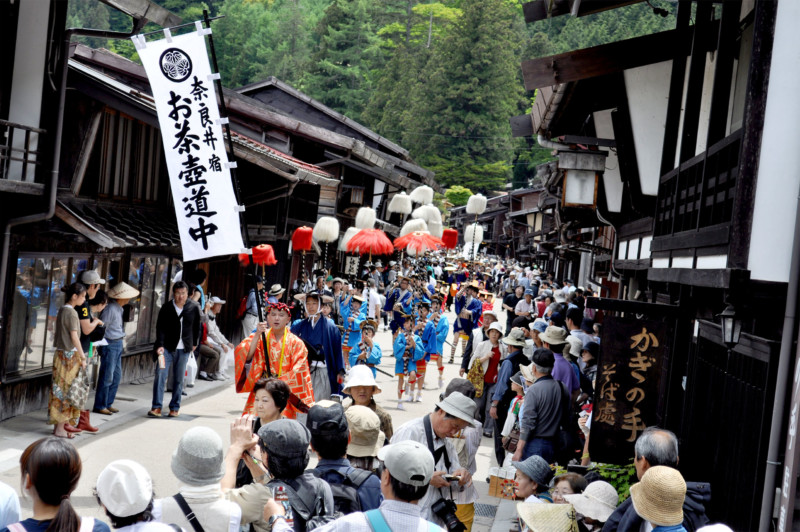 Things to do
1. Find yourself in the Edo-period with Ochatsubo-dochu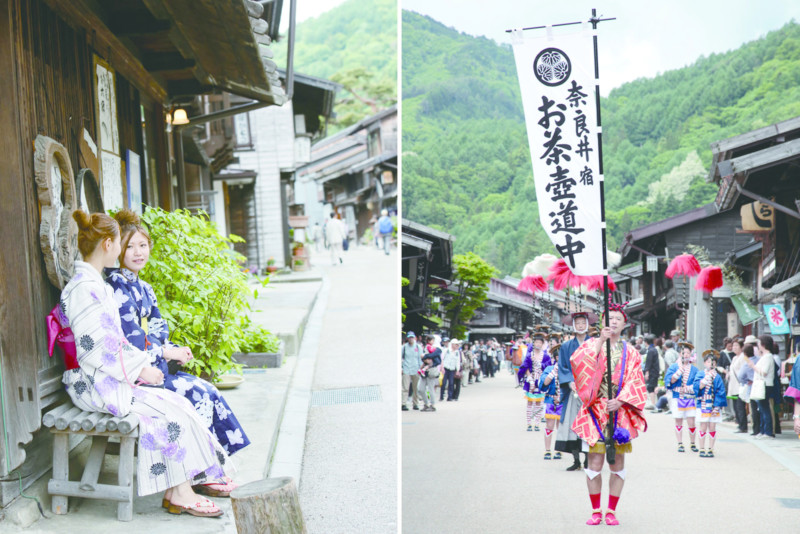 Narai Shukuba-sai's main event is the Ochatsubo-dochu held from noon on the 5th. The event depicts scenes from the Edo period when green tea harvested exclusively for the Shogun were carried from Kyoto to Edo in an impressive large parade. At a rate, you are even able to join the parade through prior reservation. Please experience the romantic Edo atmosphere.
2. Own these beautiful Kiso Shikki lacquer ware

Kiso Shikki (Kiso's lacquer ware) is Kiso-hirasawa's very own traditional craft. There is such a variety to its products, from the commonly seen bowls to lacquer wine glasses and magnets. There are items you won't see anywhere else, and some at exceptional prices, so please find your own favorite. You may even be able to bargain with the sellers!
3. Beautiful townscape deep in the mountains
Kiso-hirasawa and Naraijuku both are towns designated as Important Preservation Districts for Groups of Traditional Buildings. Please enjoy the unique structures. A photo contest is carried out in Naraijuku, so walk the town wearing your kimono. There are rental kimono shops that help you dress it on, so don't miss this chance to walk through this romantic scenery!
4. Enjoy the fragrant Houbamaki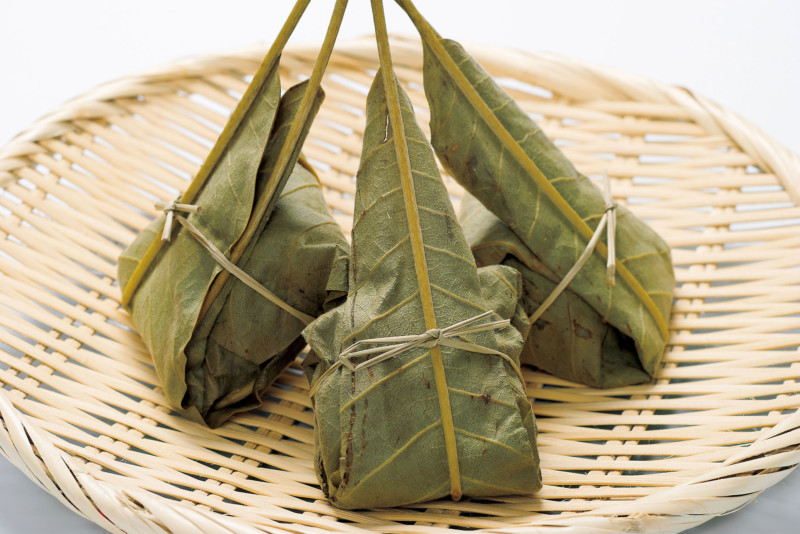 Houbamaki is sweet bean paste wrapped in mochi (rice cake) enveloped in Magnolia leaves and then steamed. The steaming of the leaves gives off a rich fragrance. Only available during the time of the year when Magnolia leaves are available, the Houbamaki are a popular traditional confection.