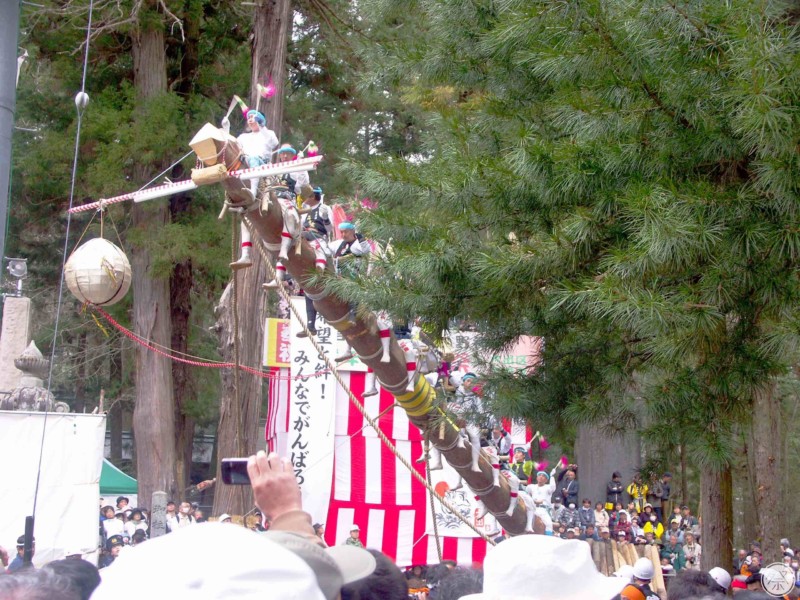 Things to do
1.Bring the Onbashira to town during the Yamadashi.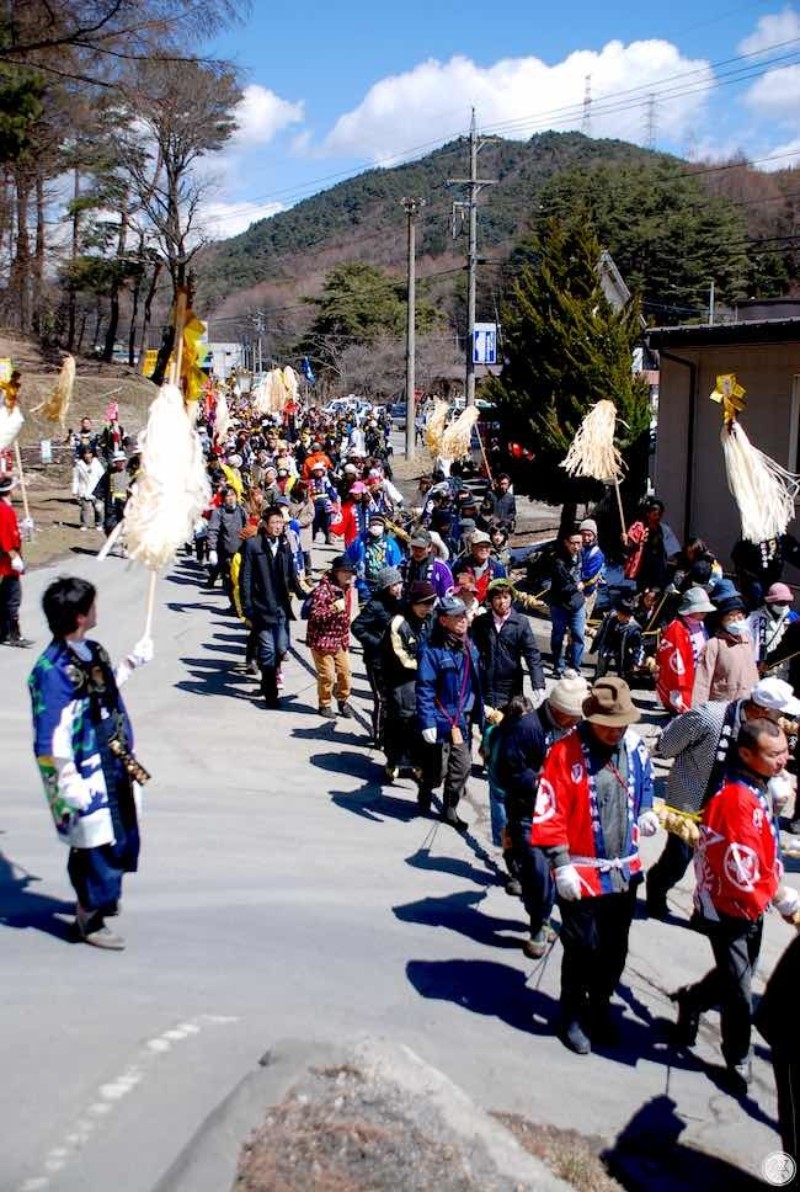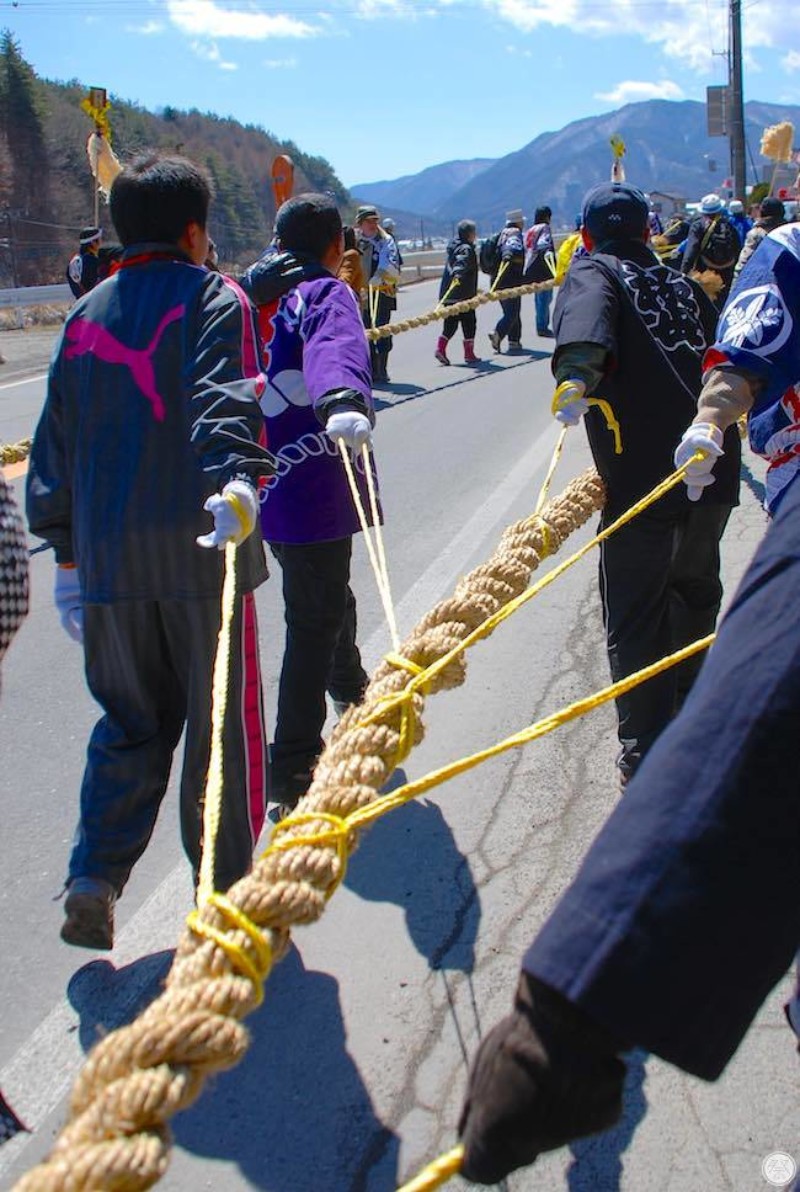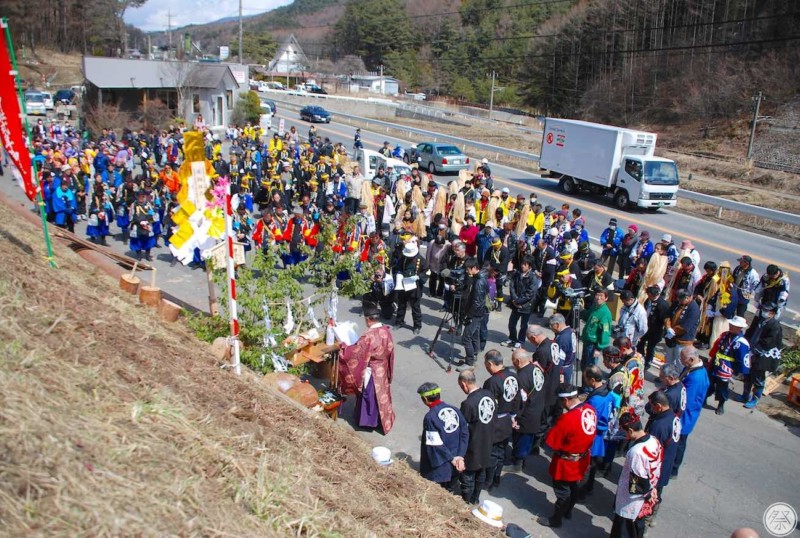 The Yamadashi is what locals call the cutting down of the selected trees in the local mountain forests—still covered in snow—and dragging them all the way to town. Don't miss the careful yet dynamic techniques used in maneuvering the giant logs through the narrow and winding mountain trails.
The Yamadashi is held separately amongst local boroughs over two days in March and are then are set to rest until the main activities of May.
2.Attend the eye-catching Satobiki!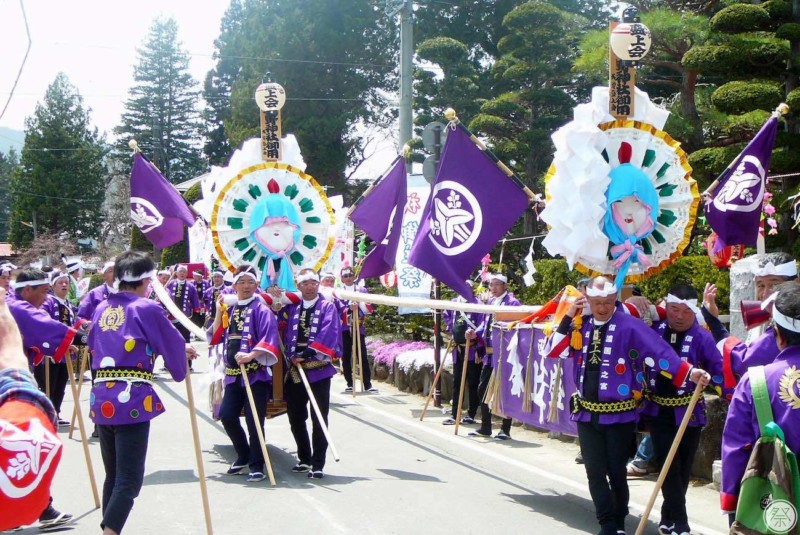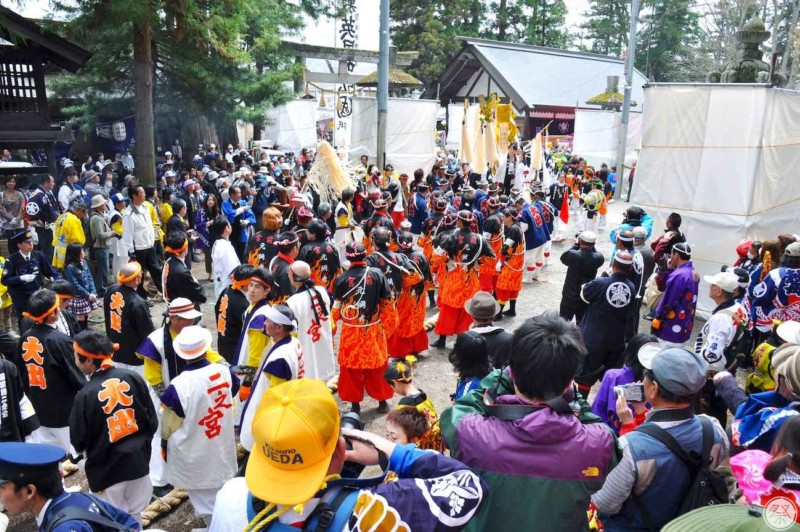 The "Satobiki" is the part of the festival where a couple dozen shrine parishioners pull the Onbashira to it's final destination using a fat 60m long rope. For ages, it is said that if you want to watch the people, visit the Suwa Onbashira, if you want to see beauty, visit the Ono Onbashira. The highlight of the Ono Onbashira is the flamboyant costumes and performances of the teams pulling the logs. The whole regions comes together as one, in harmonious fashion, to successfully drag them to their final resting place.
3.Don't miss the climax, the Tate Onbashira!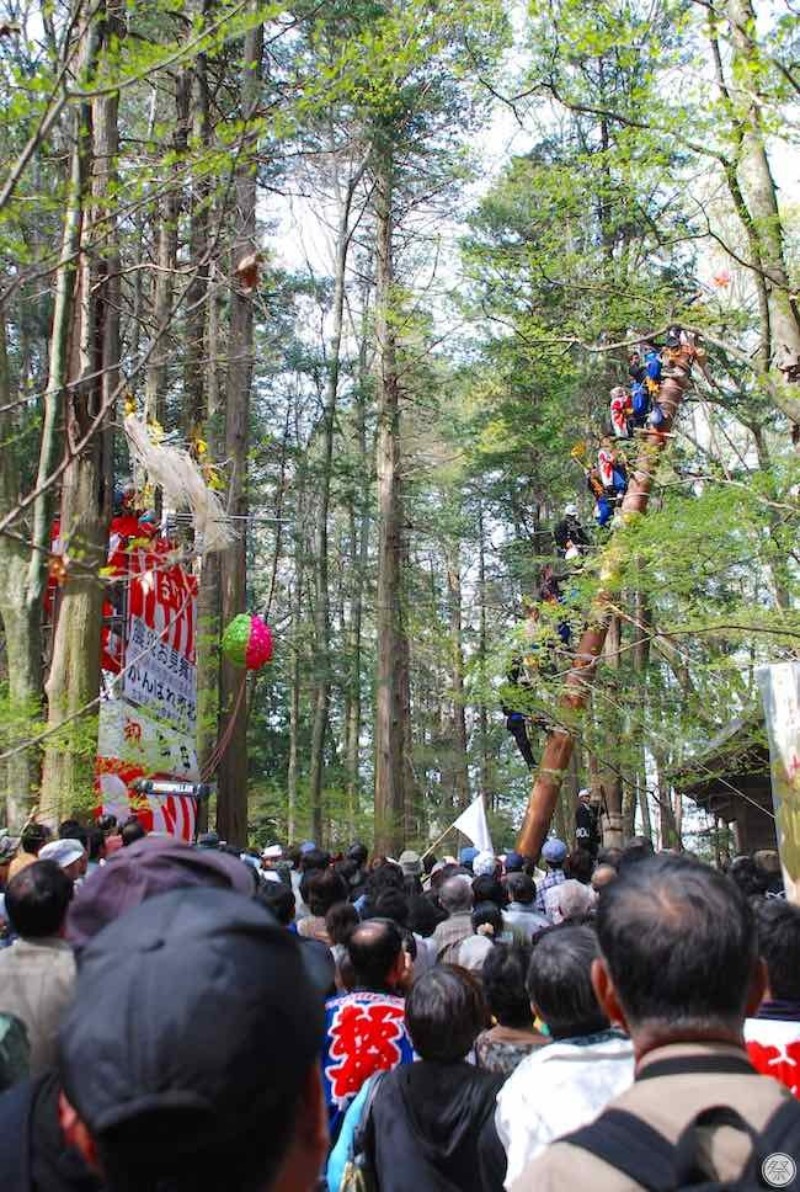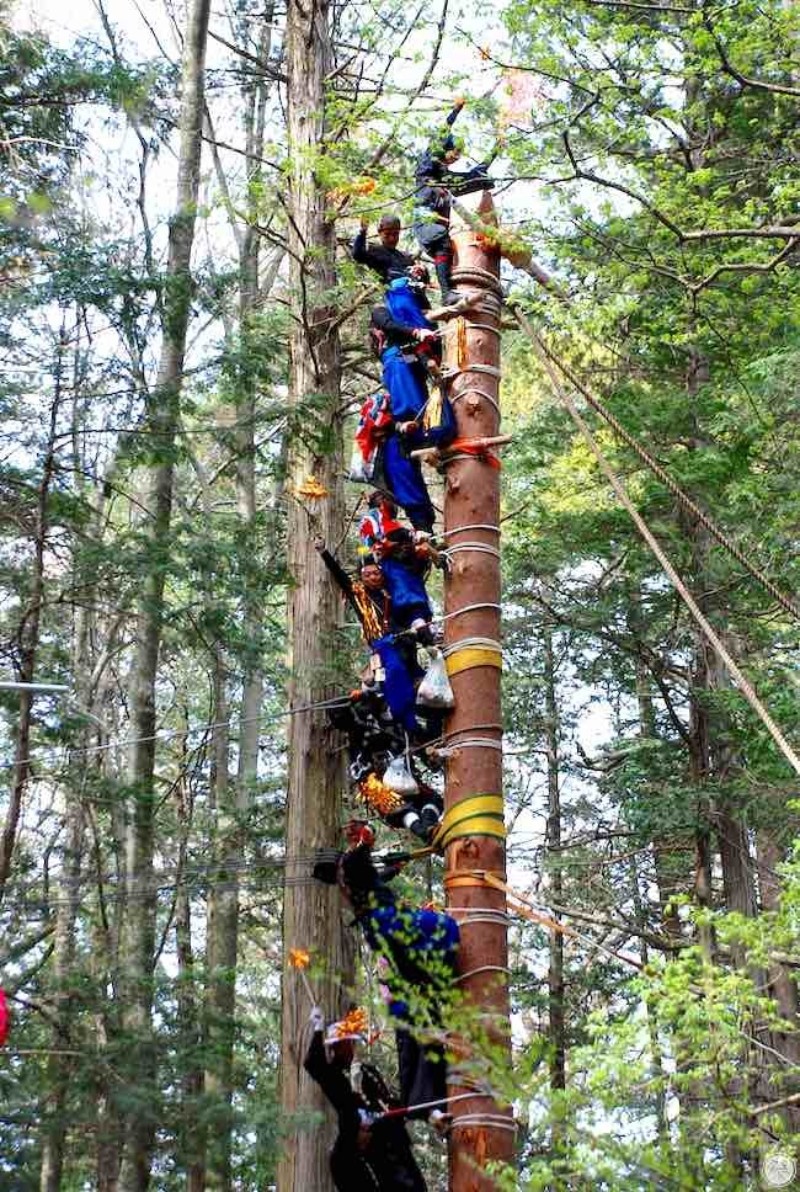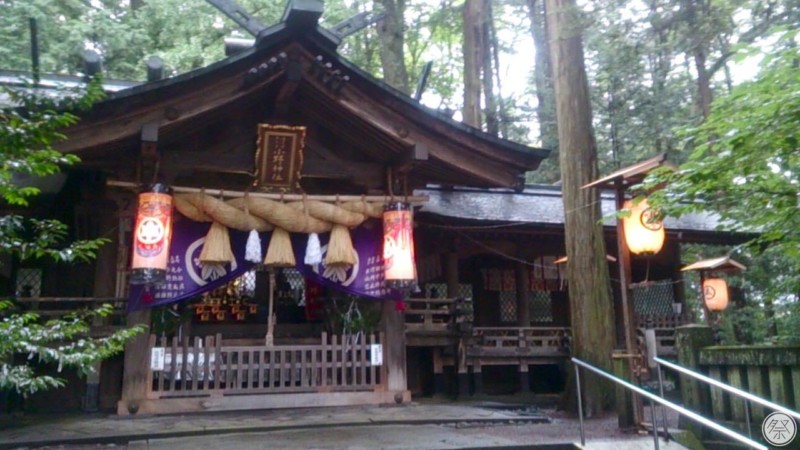 The Tate Onbashira is when the logs are stood upright in the four corners of the shrine grounds. Local men straddle the pillars as they are raised, enlivening the festival to the very end. The logs are gallantly raised using a winch, covered in men giving festive cheers, reaching 15m high. Attended by the fanfare of the local fire squad, applause rumble through the crowd as the pillars approach an upright position. Come share this amazing feeling of accomplishment and rejoice with the locals.
4.Try pulling the Onbashira!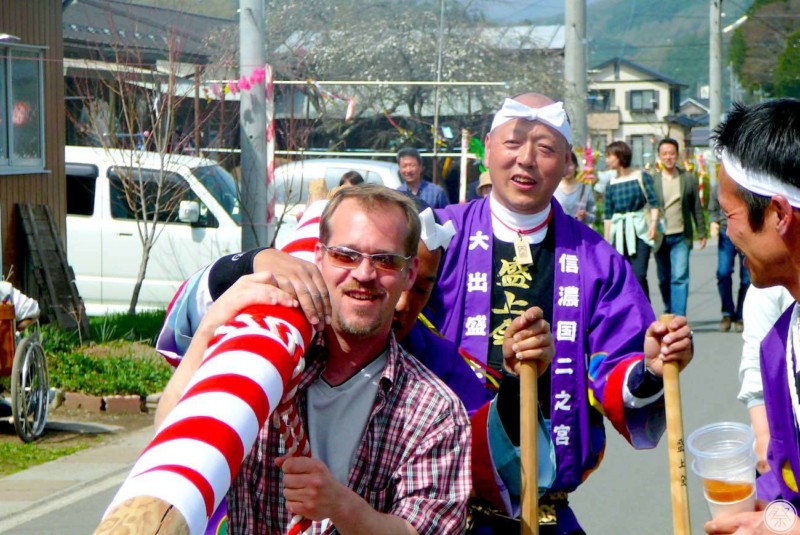 Anyone can participate at the Ono Onbashira. You can even take photographs with the massive logs during the breaks. There are people called Kiyarishu who keep a constant unbreakable rhythm for the people pulling the log to stay in time with each other. Try taking after them and raise your voice for the festivities!
5.Interact with the locals at the rest stops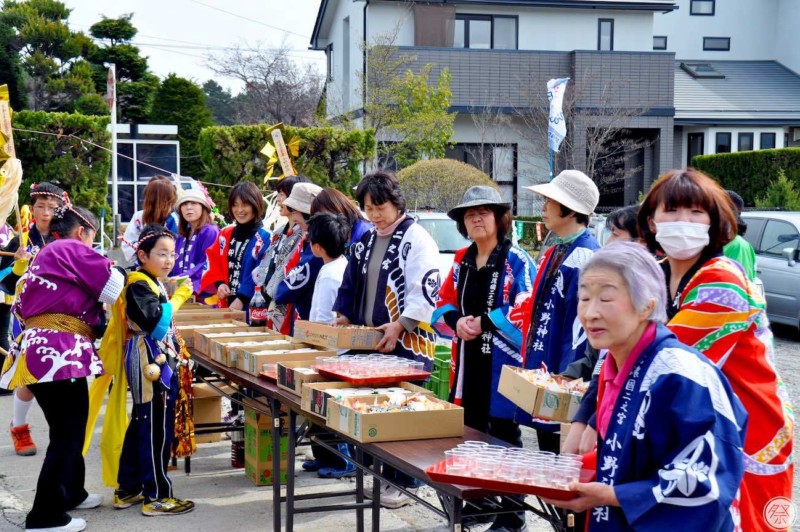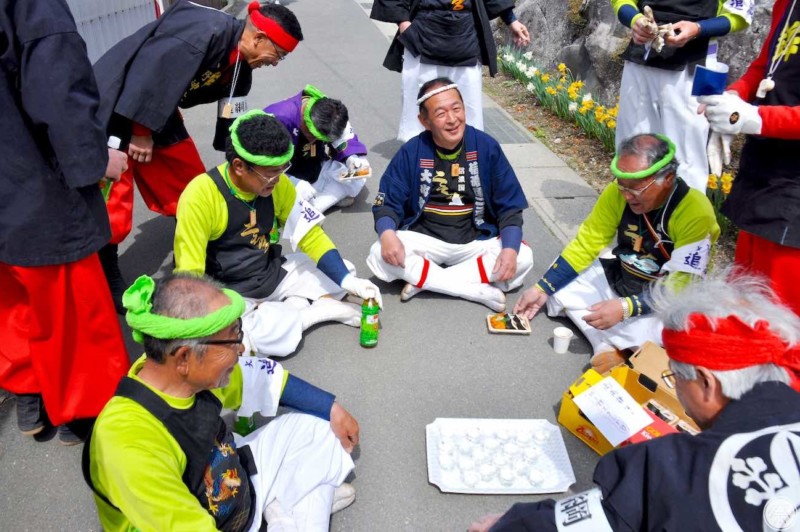 There are rest stops along the main route that offer complimentary refreshments. There are even numerous local homes along the way that prepare food and drinks for participants to enjoy as they rest. They may even invite you into their homes if they know a member in your group. Try interacting with the families of this region.
6.Get your hands on the souvenir called "Onbe."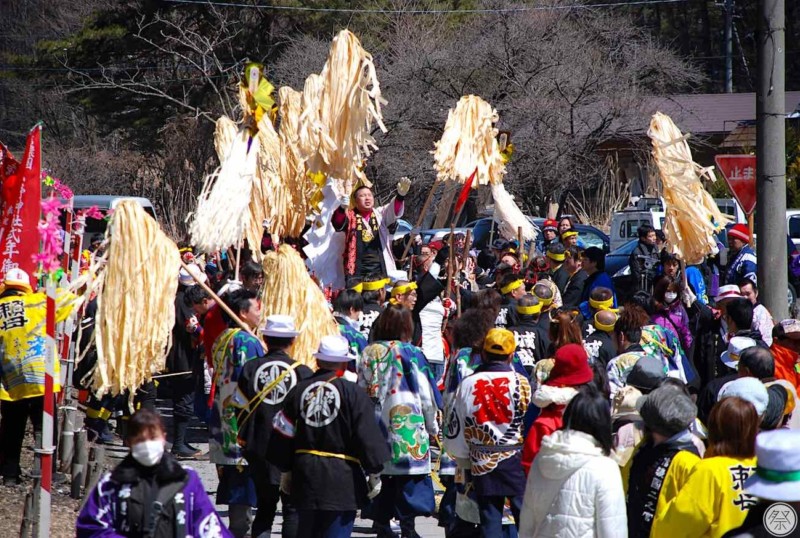 The Onbe is an indispensable tool in the Onbashira festival made by attaching a bushel of long thin slices of Japanese Cypress to the end of a stick. It is used by the Kiyarishu to direct, enliven and synchronize the ones pulling the Onbashira. The Onbe are sold in many different colors and designs—even ones that glitter and shine.