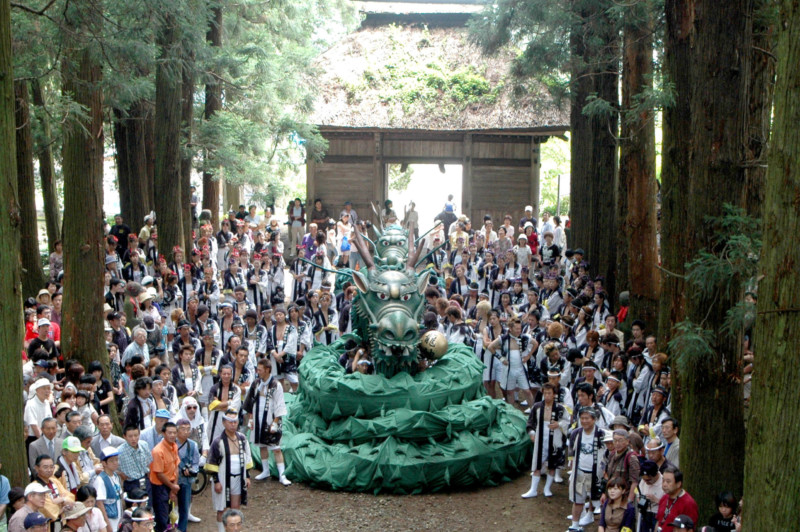 Things to do
1. Sacred dragon running above the pond spitting fire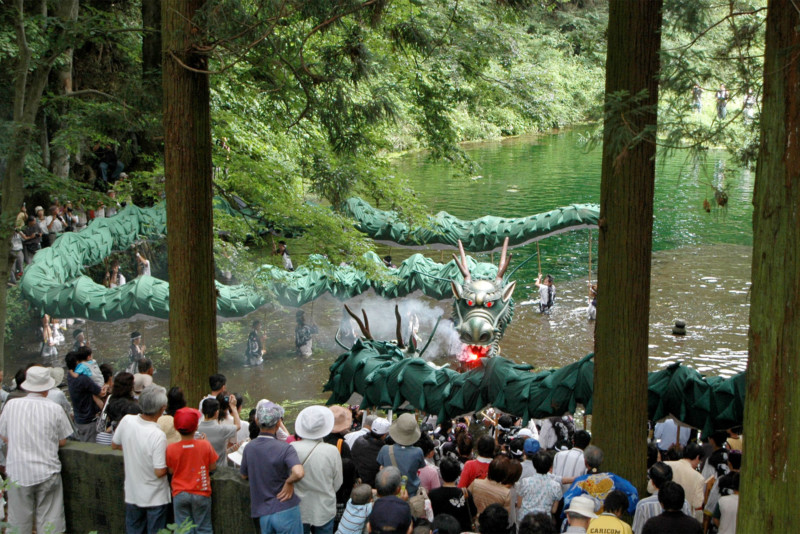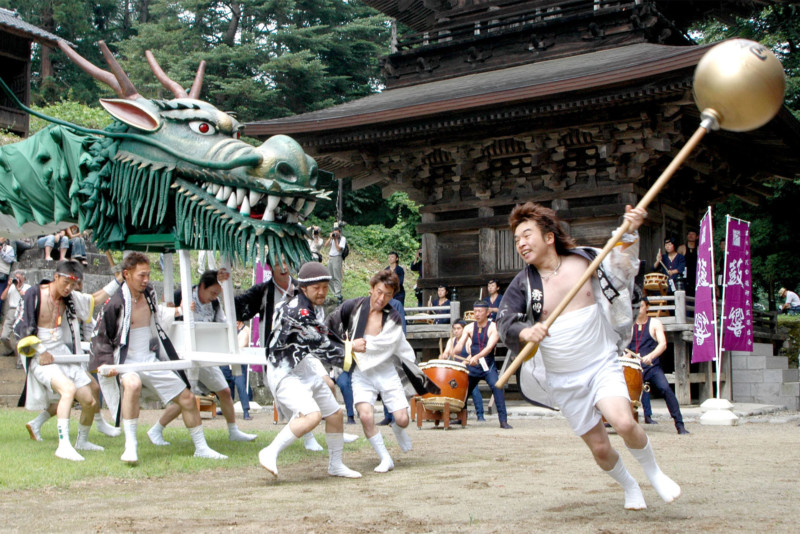 From 1 pm is the Ryujin-Kaigenshiki, the dragon's eye-opening ceremony held at Shinrakuji temple. After the ceremony at the temple gate, the dragon enters the pond, and then climes the stairs spitting fire from its mouth. The eye-opening ceremony held at the mystical Shinrakuji temple surrounded by cedar trees aging over 1,000 years, is a must see.
2. The mystic climax
From 7:30 pm, the Ryujin-no mai dance of the sacred dragon is held at Ryujin-no mori Park. 45m long Koga Saburo and 30m long Maihime dance in tranquility spitting fire amidst the sounds of Ryujin taiko drums, gongs and firecrackers going off. Fireworks are lit during the finale, and the dragons go back to their sleep.
3. Carry the dragon!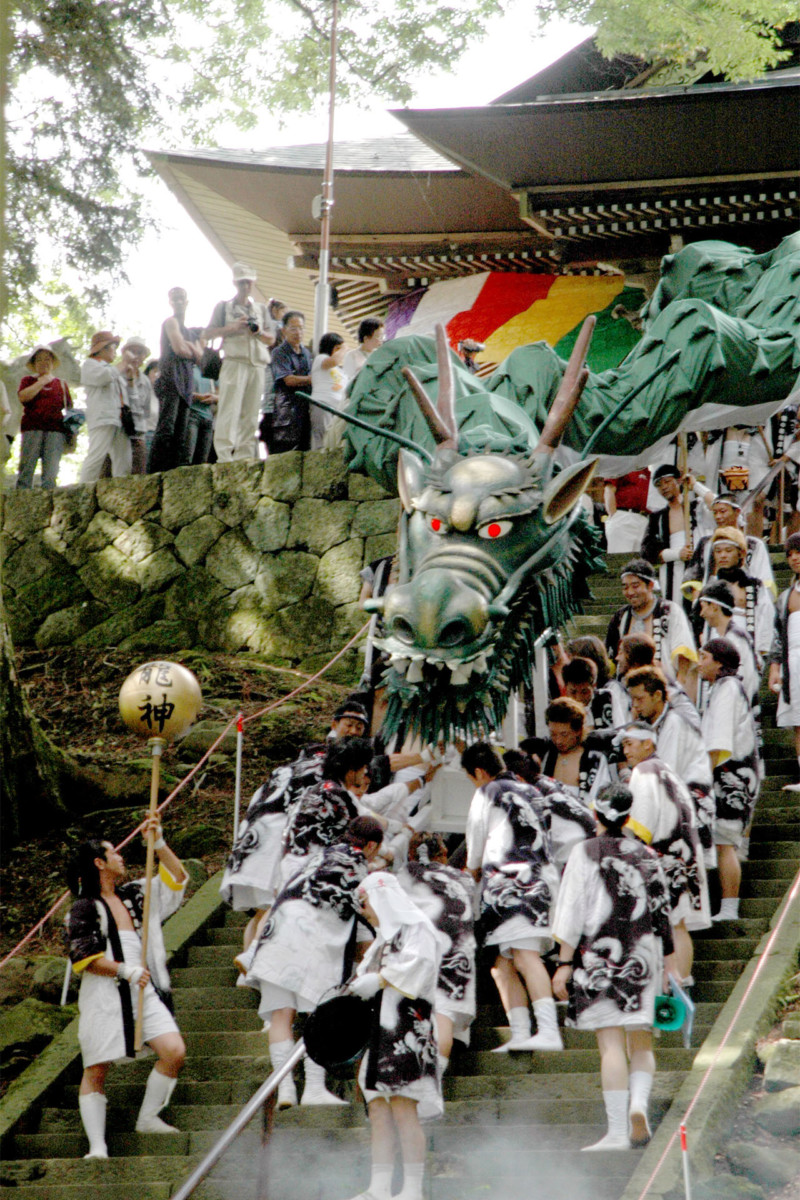 During the "fureai" time, you get to carry the dragon and play the taiko drums used in the festival. Attending it will win you a souvenir (they are limited in number). Please do attend!