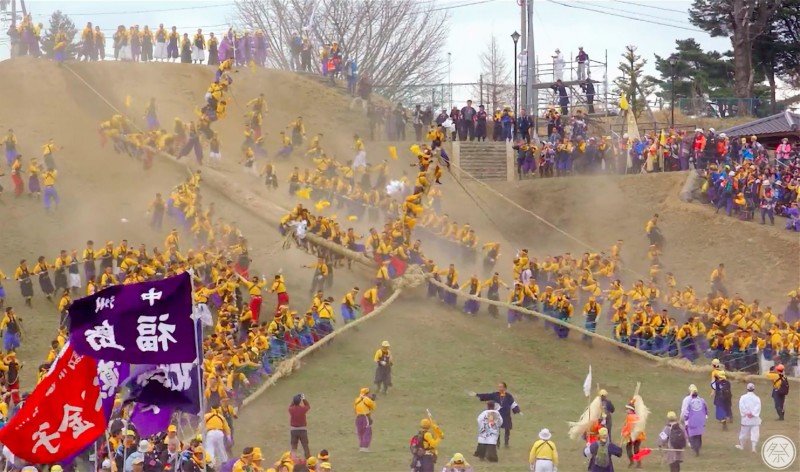 Things to do
1.Witness the 90 degree obstacle Anayama no Omagari
Transporting the cut Onbashira from the mountains to the village is known as Yamadashi. The most difficult obstacle for the Yamadashi to the Kamisha grounds is the narrow 90 degree turn known as "Anayama no Omagari." Pullers communicate with yells on both sides to maneuver the log through this residential street so as not to hit anything. After the intense and nervous moments pass and the log as turned the curve, onlookers praise and cheer in loud applause. Give the participants your support by viewing this well-timed and controlled spectacle.
2.Nose dive at the Kiotoshi!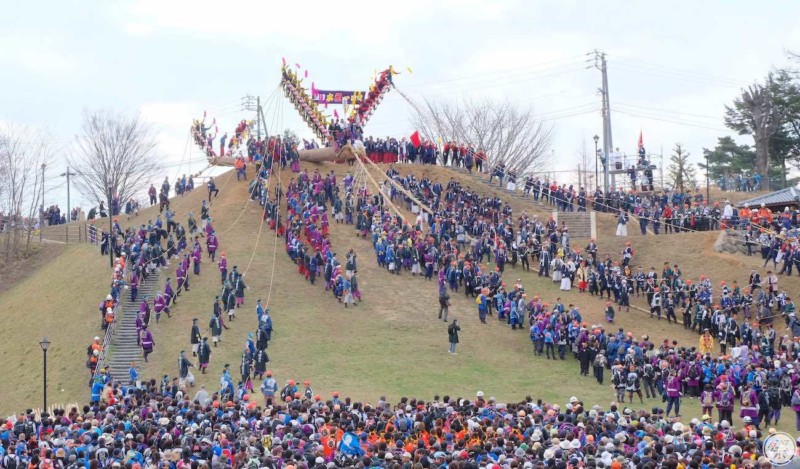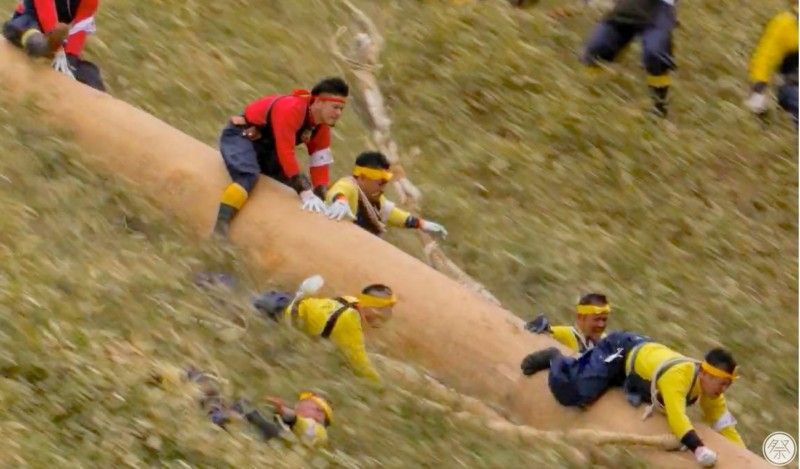 The most dangerous part of the festival is the "Kiotoshi." The massive 10 ton log is let go from the top of a steep 30 degree slope and ridden like a sled by local men who wish to prove their bravery. The man who is able to ride all the way to the bottom without falling off becomes that year's famous "hero." The V-shaped branches jetting from the Onbashira are known as "medodeko" and during the Kiotoshi on the way to the Kamisha grounds, great importance is placed on how neatly the angles of these medodeko are kept while sliding down the hill. The Kiotoshi on the way to the Shimosha grounds is more of a daring, "manly" event. Don't miss this overwhelming and impressive moment that happens only once every seven years.
3.Witness the 40m wide river crossing!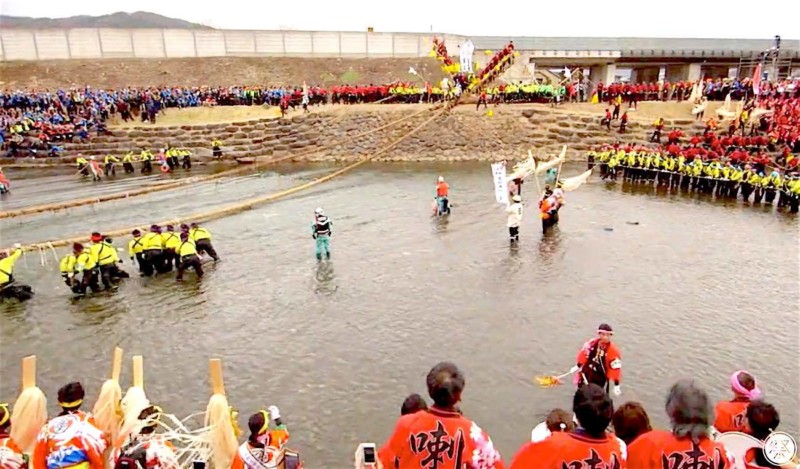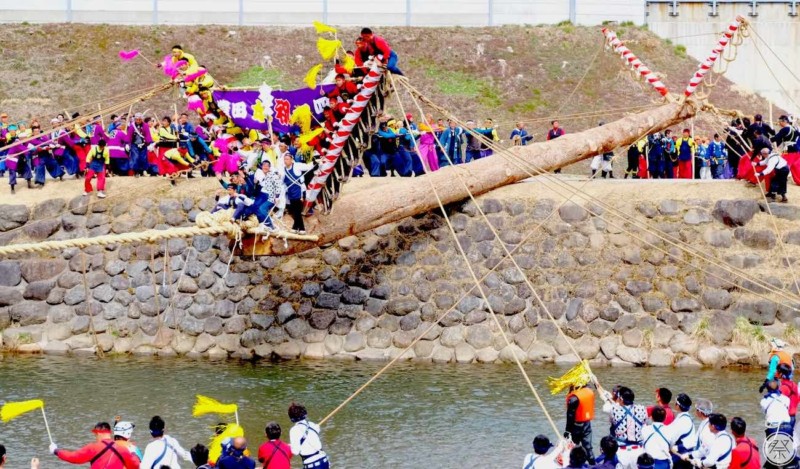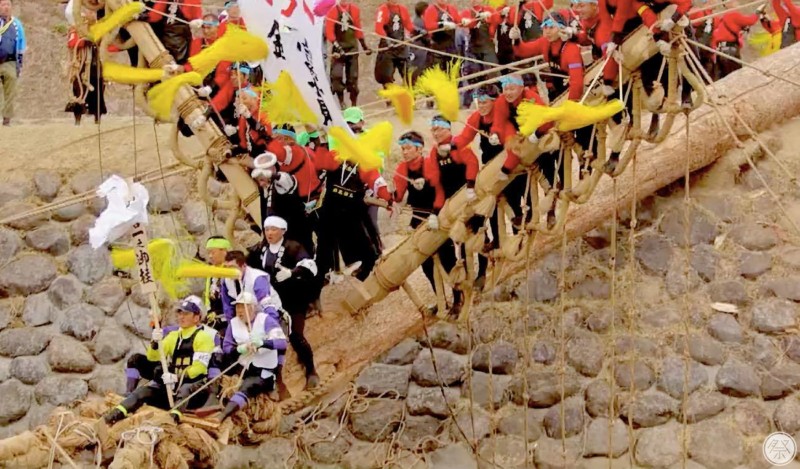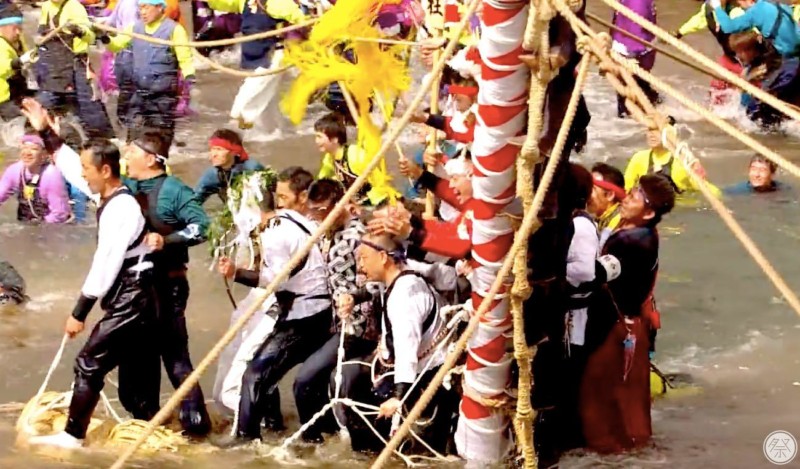 The last obstacle for the Yamadashi to the Kamisha grounds is the "Kawagoshi." The water in this 40m wide river is straight from the local snowy mountain and is limb-numbing cold. The Onbashira, heavily ridden by shrine parishioners clinging to the V-shaped medodeko fall dramatically into the freezing waters and make their way to the other side with the help of many ropes. Don't miss the action and cheer these brave individuals on!
4.Watch the 10 ton pillars rise at the Tate-Onbashira.
The climax of the festival is the Tate-Onbashira. The colossal logs brought all the way to the shrine grounds are erected in the four corners while the shrine parishioners cling to the wooden pillars shouting and cheering, keeping the festival morale high until the very end. Once the 15m tall Onbashira are in an upright position, the festival replies with a roar of applause. Come share this feeling of accomplishment with the locals as the rare once-in-seven-year festival safely comes to an end.