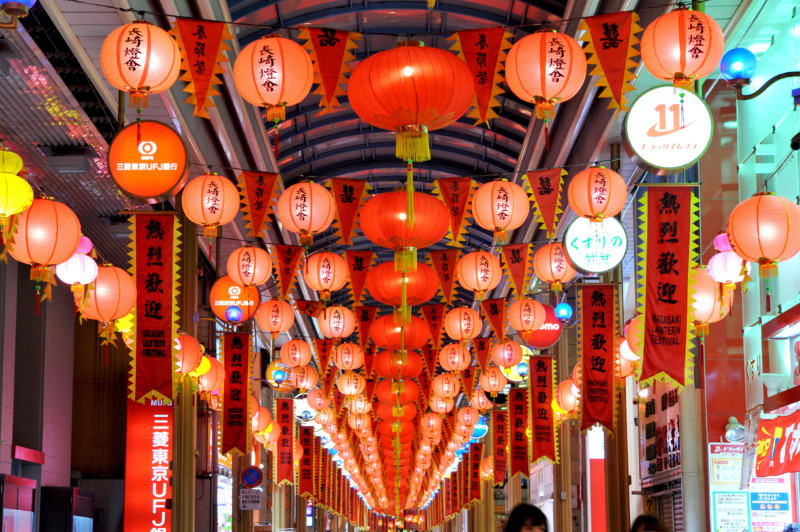 Things to do
1. Be blown away in fantasy land!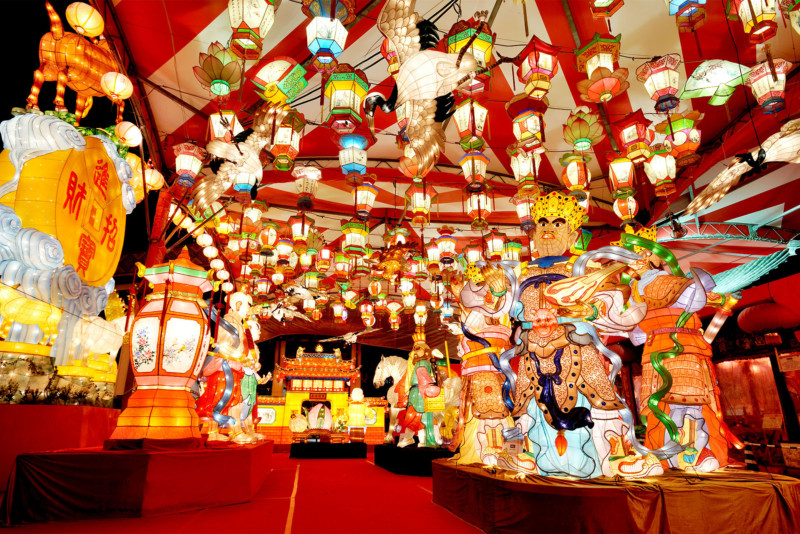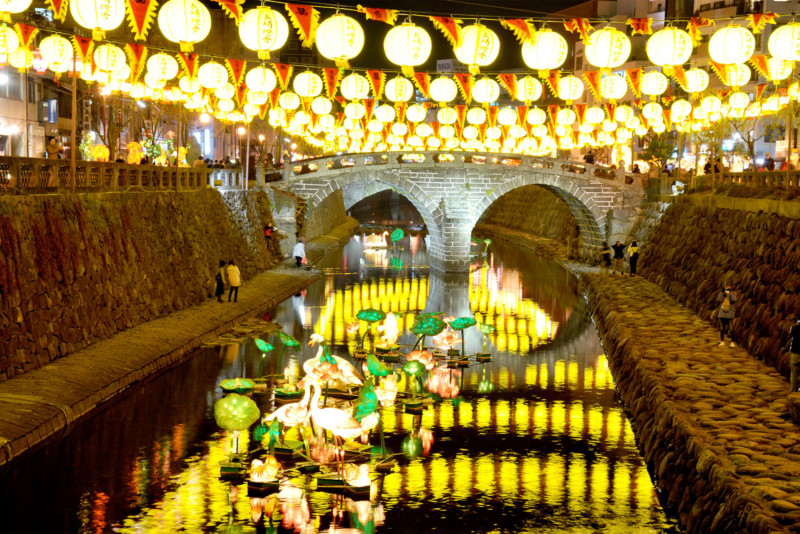 Lanterns and large object fill the streets of Nagasaki Chinatown, the main venue of the festival. Thanks to the vibrant colors and festive flavor, you will have an amazing time walking the town while trying the wonderful gourmet. In the venue of Nakashima-gawa park where the Megane Bridge (Japan's oldest arch shaped bridge: recognized as a national significant cultural asset) stands, you will find the only yellow lanterns of the whole festival, which hang over a river, casting a most fantasy-like reflection in the water below. We also recommend shopping in the Hamanmachi section after strolling around the many limited-time attractions in the city.
2. Take in the vibrant Chinese culture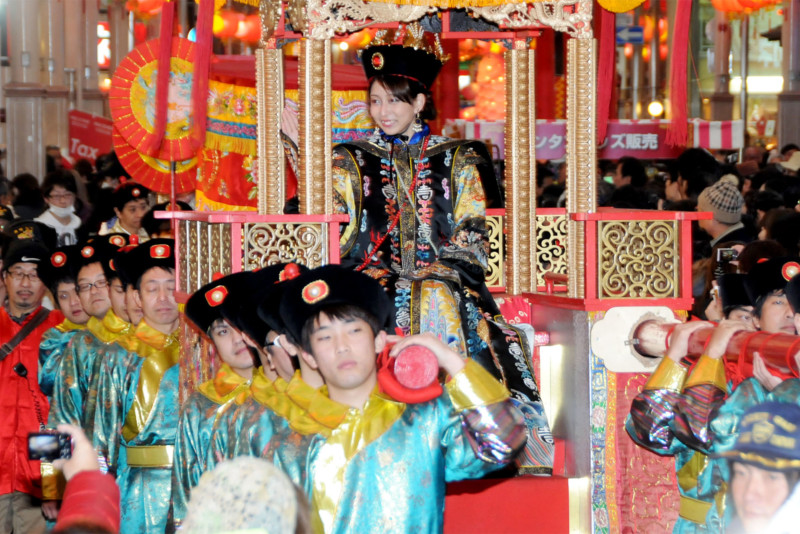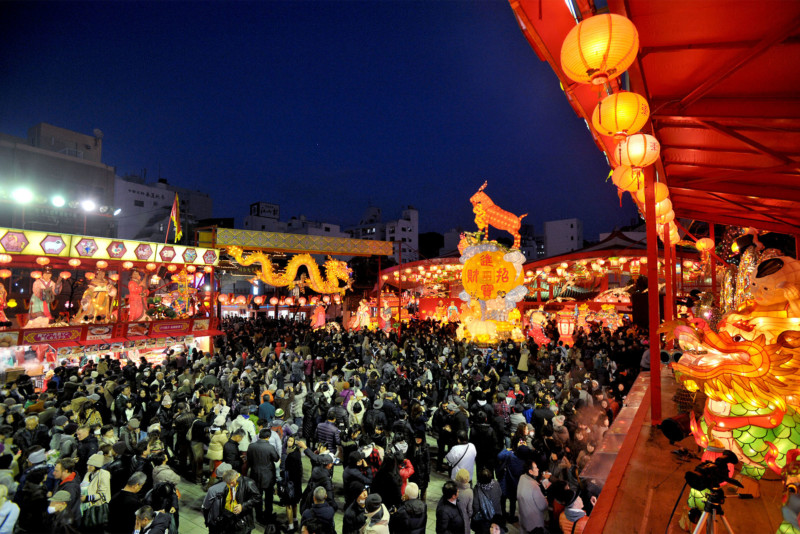 Nagasaki has always boasted a strong relationship with China since long ago. At this festival you will be able to get a good taste of the flamboyant atmosphere that the Chinese new year has to offer. At the "Emperor Parade" held on Saturday afternoons during the festival, people gather in the streets to watch a reenactment of how the emperor celebrated the new year with his people during the Qing dynasty. You can see daily performances of Chinese acrobats and dances in Chinatown, the main venue of the festival. Throughout the city, there are also many events being held at different locations of Chinese historical importance.