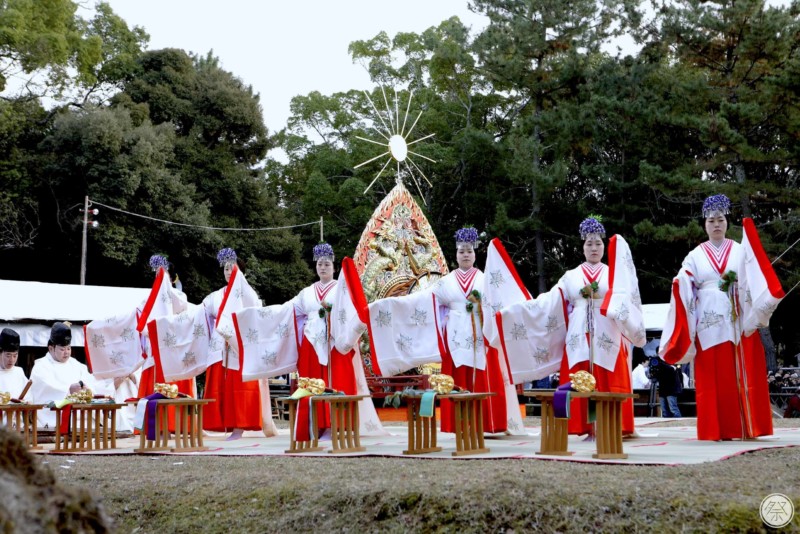 Things to do
1. Watch the spirit of Wakamiya returned to rest in dark of night
At the stroke of midnight on the 17th the Senko no Gi (Departure) ritual is commenced amongst the echoing sound of the flute and the local deity is returned to its resting place at the Otabisho. Every light in town is turned off and torches are lit. Since visitors are not permitted to witness the deity, the shrine servants proceed while encircling the portable shrine and hiding it with Sasaki branches. Viewers customly give deep bows as the spirit passes in front of them. Photographs and lights of any kind are not permitted and talking is strictly forbidden so please be mindful. Enjoy the darkness and stillness while viewing this sacred moment.
2. Watch the picture-like procession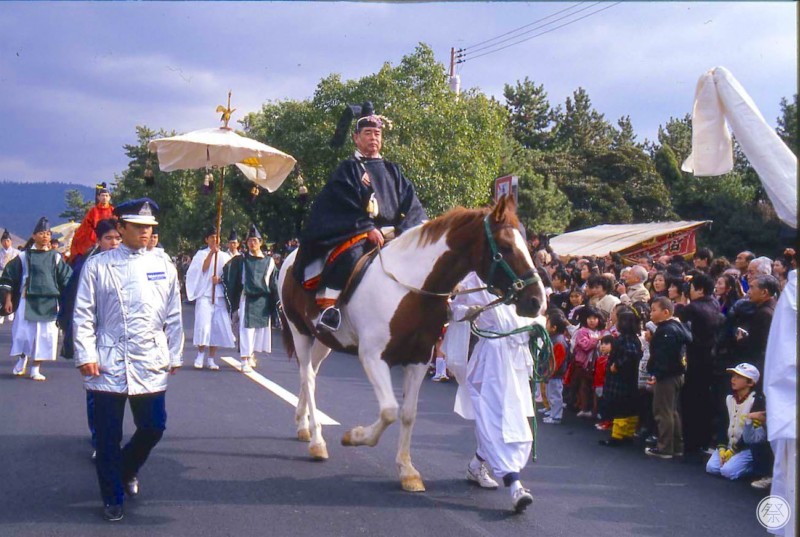 At the Owatari Shiki ritual held at noon on the 17th, ritual participants form a procession and march to the Wakamiya deity resting at the Otabisho dressed in flashy old school fashion ranging from the Heian period to the Edo period. There is also horse back archery and dramatic horse racing in front of the famous pine tree Kagemuko no Matsu that stands next to the path towards the Kasuga Taisha shrine.
3. Enjoy Japanese traditional folk arts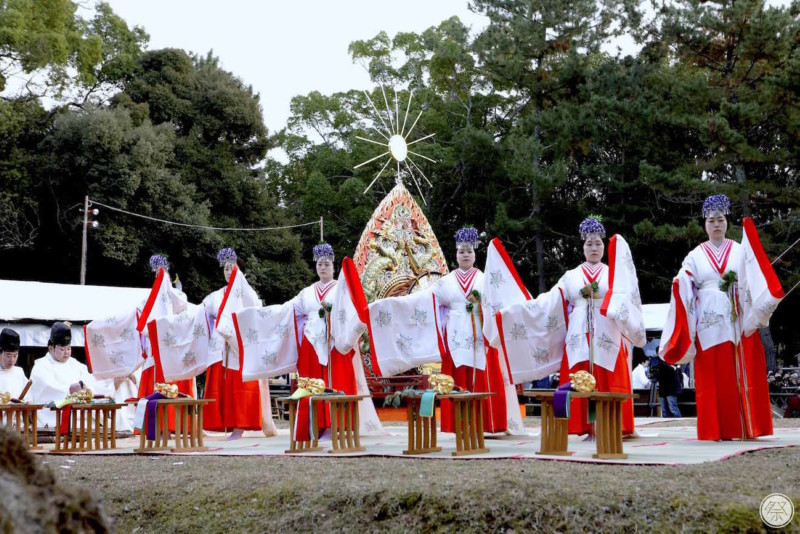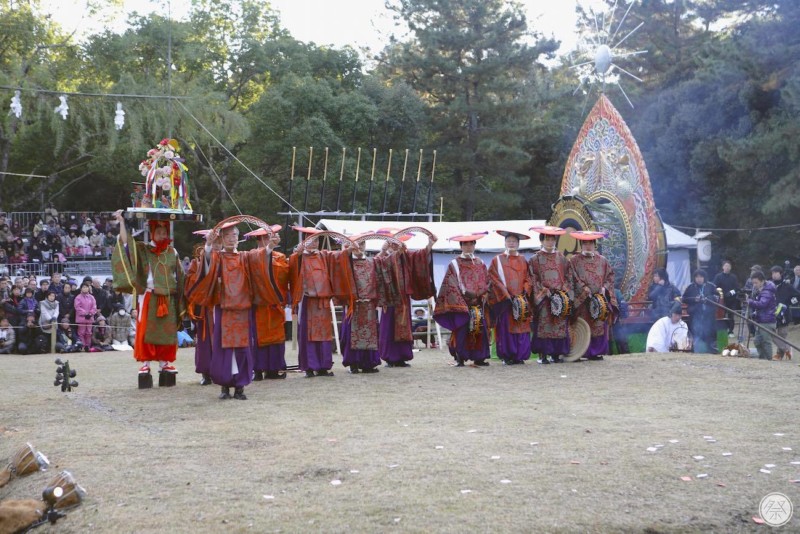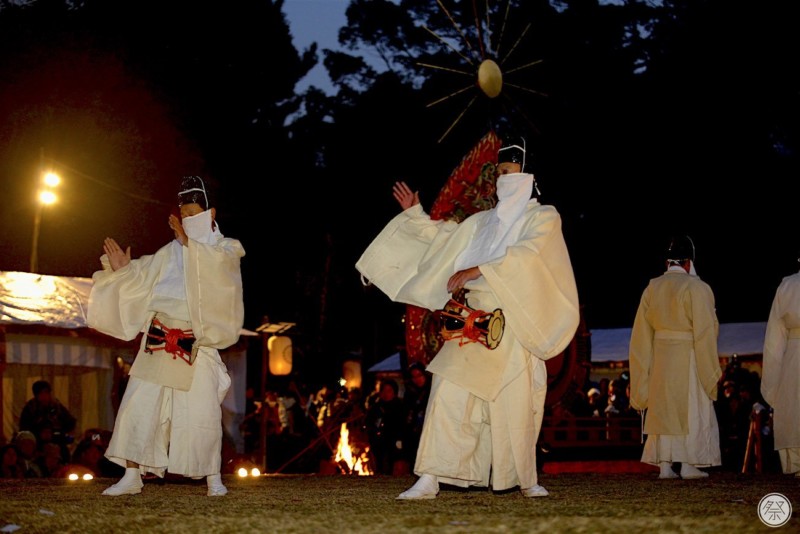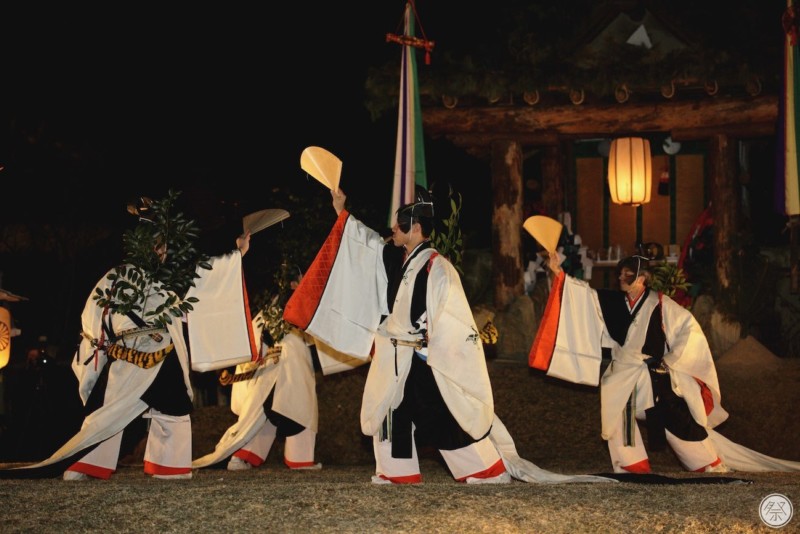 Around 2:30pm, when the Owatari Shiki reaches the deity's resting place, the Otabisho Festival is commenced. At this event, bushels of rice decorated separately in blue, yellow, red and white are offered, followed by a traditional dance. The Onmatsuri is also referred to as a folk festival and offers continual dances performances of various kinds until 11:00 at night.
4. Send off the deity in the middle of night
The Kanko no Gi (Return) ritual is commenced at 11:00pm and the deity is returned to the main hall of the shrine. Photography and lights are forbidden during this ritual as well. Locals and visitors show their feeling of gratitude regardless of the harsh cold.