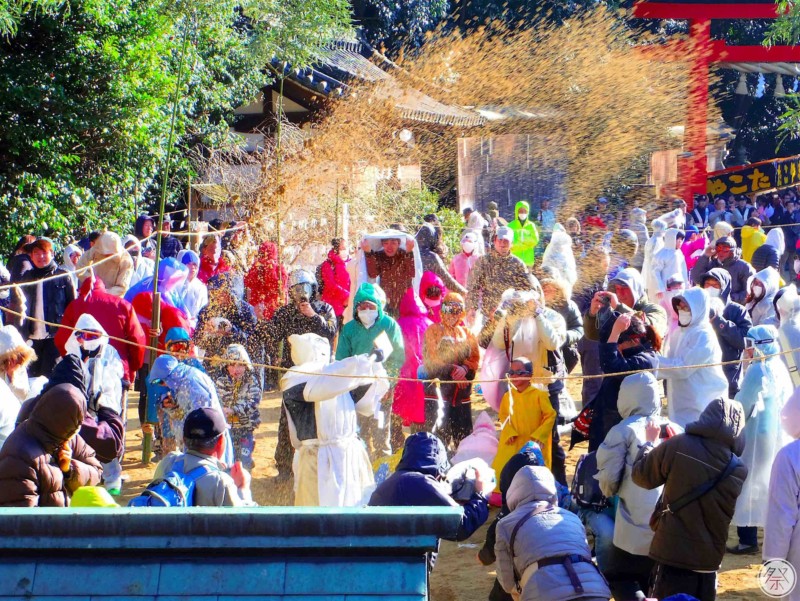 Things to do
1. The "sand fight" where sand falls like rain
The "sand fight" is surely the highlight of this festival. Participants and those enacting farmers and cattle go wild throwing sand at each other. Everybody goes all-out with the throwing, that even the shrine's main worship hall gets a bit of the action, and nobody is left without being covered in sand when the fight is over. Wearing a rain coat is recommended for its participation. Be aware that your camera and cell phones may not function after the heavy battle!
2. View the unique rituals of Onda Matsuri festival
At the Onda Matsuri festival, many ceremonial rituals take place after the reciting of celebrative prayers, such as the Denjo-no Gi and Teijo-no Gi ceremonies that enact "growing the seedling bed," "ceremonial procession around the seedling bed" and "rice planting." These rituals are held in order to pray for the healthy growing of rice, and for a good harvest. The festival is well-known for its "sand fight," yet don't miss out on the historic rituals too!