Things to do
1. Feel the Heian period through the vibrant costume and elegant movements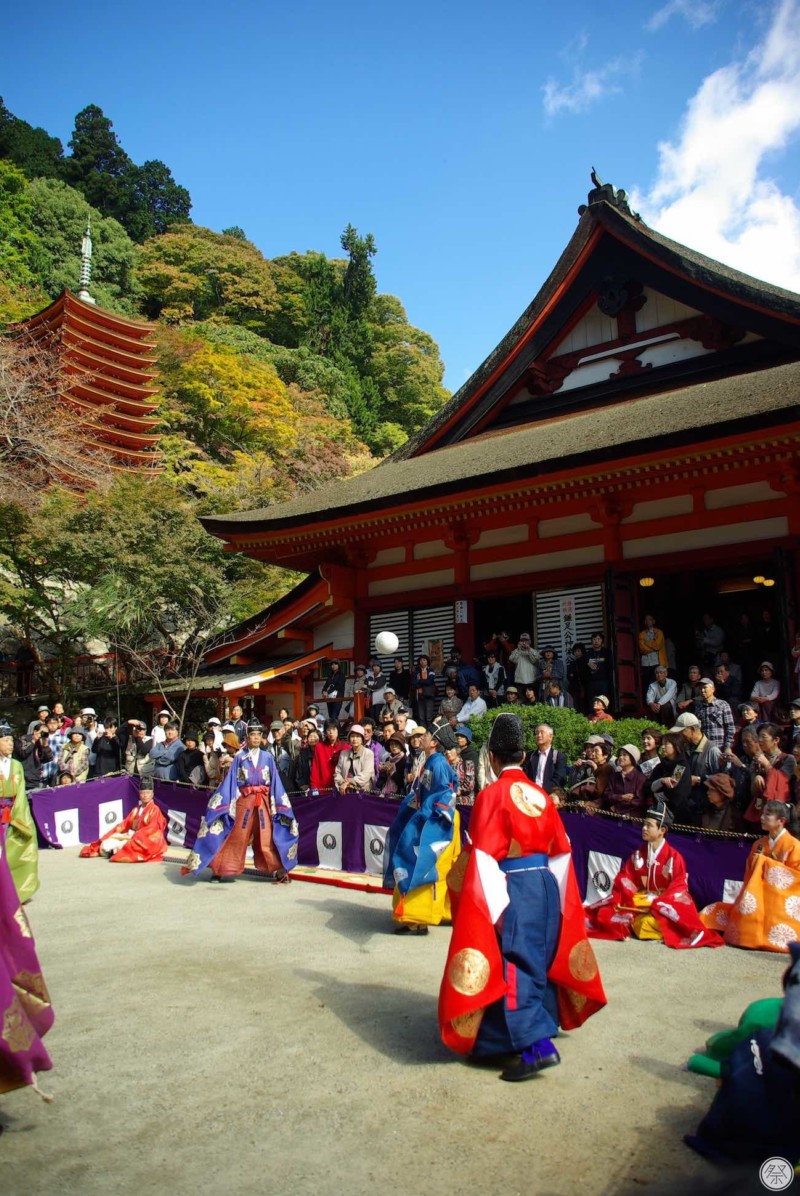 The colorful attire that the Kemari performers wear go splendidly well with both the lushes green mountains of Spring and the fully changed leaves of Autumn. They were worn by the royal family during the Heian period 1,400 years ago and each color represented the person's level in social rank. There are set rules and manners to the game so look forward to watching some brilliant actions.
2. Experience Kemari yourself! More than the win, it's the respect.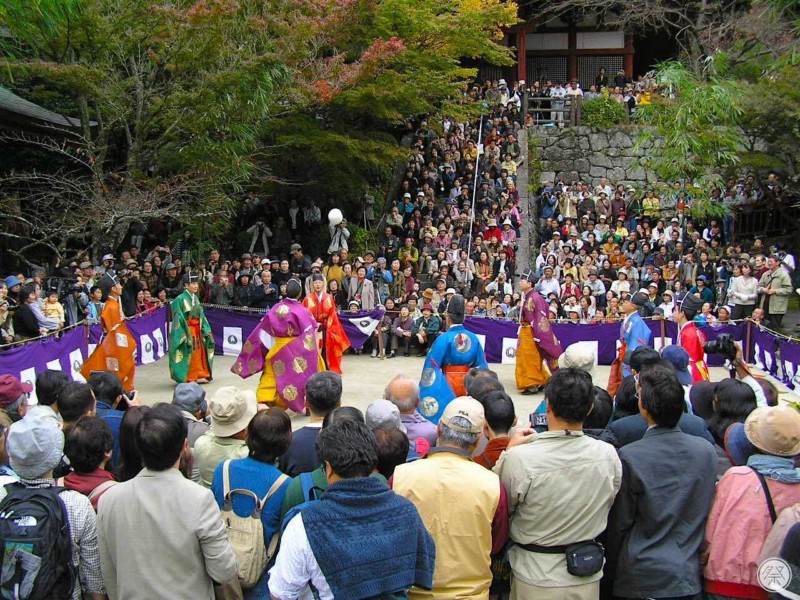 After the official performers finishing playing, visitors can try the game out as well. It is interesting to know that there is no winning or losing in Kemari. The main point is to serve a ball that is easy to receive. What an interesting idea. Give the game a shot with respect to your partners!
3. Check out the elaborate gardens!
From 11:30am on the 3rd, the Kemari performances start in the Kemari Garden within the shrine grounds. Players choose their standing positions in the circle according to bamboo poles located in four corners of the garden. There is an urn buried in the center of the garden that increases the sound of the Kemari being kicked. Enjoy the beautiful garden along with unique sounds.