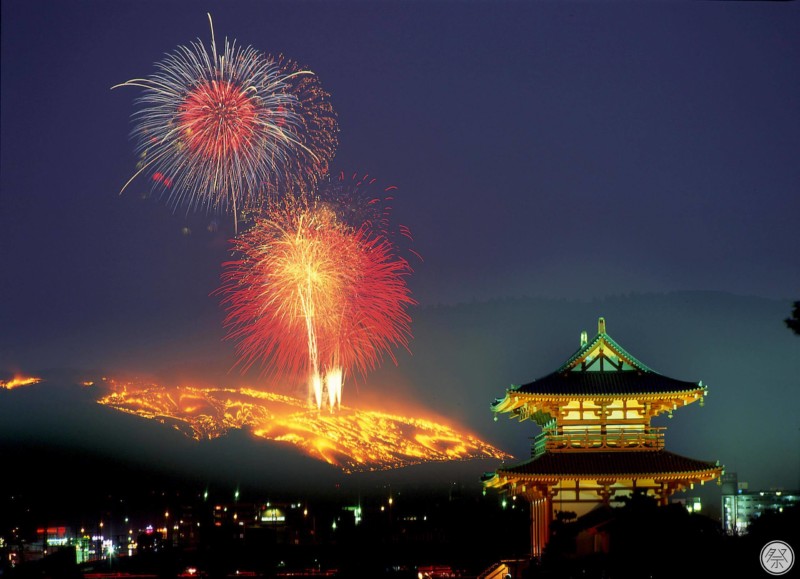 Things to do
1. Watch the burning mountain float in the night sky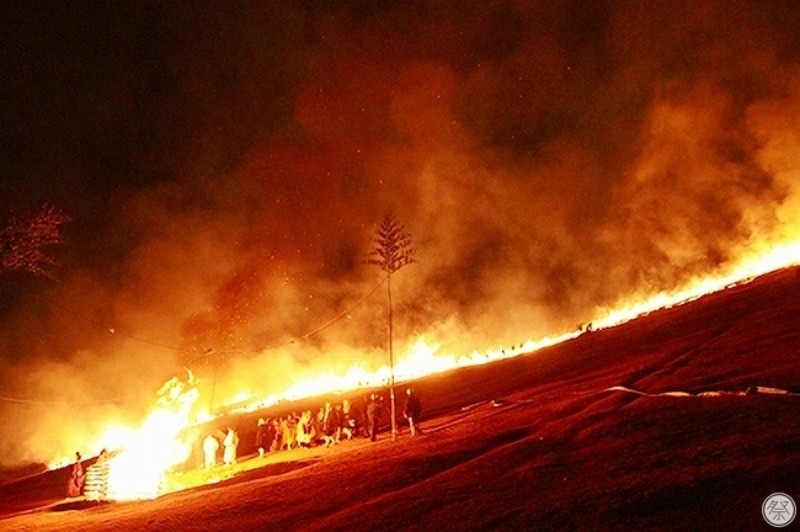 The Yamayaki begins at 6:30 PM. Approximately 300 people holding lit torches ignite the grassy hills of Mount Wakakusa, signaled by sounds of Conch shell horns and trumpets. The sight of the flames slowly engulfing the 342m tall hill overlooking Nara City is quite an impressive sight to see.
2. Notice the harmony between the red hot mountain and the beautiful fireworks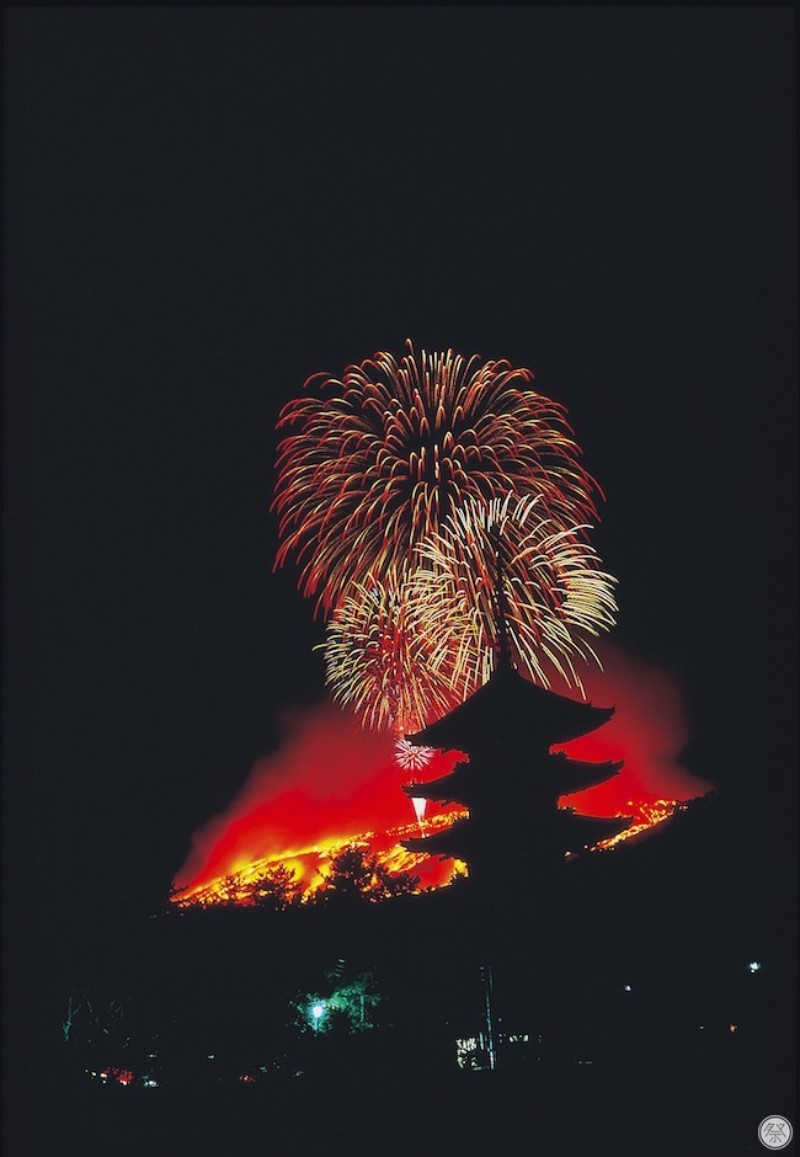 At 6:15 PM—right before the start of the Yamayaki—the lighting of fireworks start, eventually launching approximately 600 rounds into the sky and heating up the festival. This fireworks show is the only occasion in the prefecture that features large "Shakudama" fireworks, promising a great thrill. Enjoy the combination of the red hot mountain and the colorful fireworks blending in the night sky.
3. Arrive early and enjoy the historic parade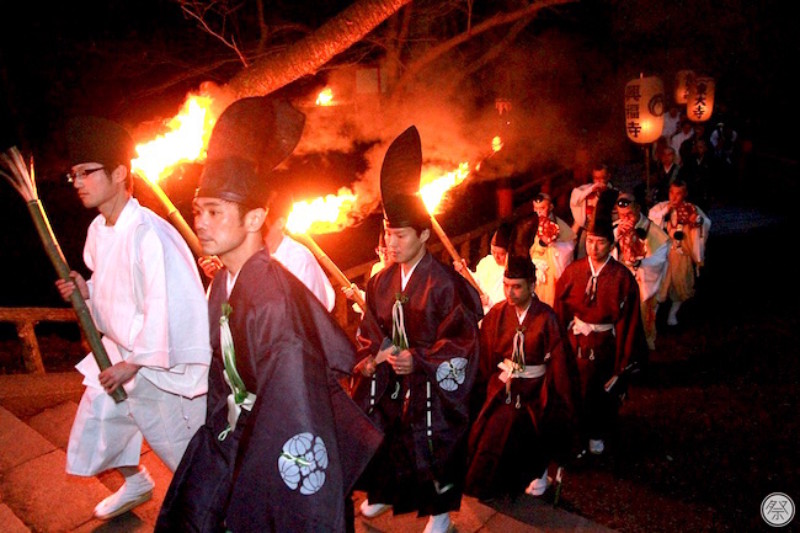 The burning of the hill stands out as the main feature of the Yamayaki, yet from around 5 PM the sacred torch procession takes place as well. Participants of the Yamayaki in historical attire carry the flame up the mountain for the burning. You'd be able to witness the people dressed as ancient government officials and mountain monks, so get there early if you can!