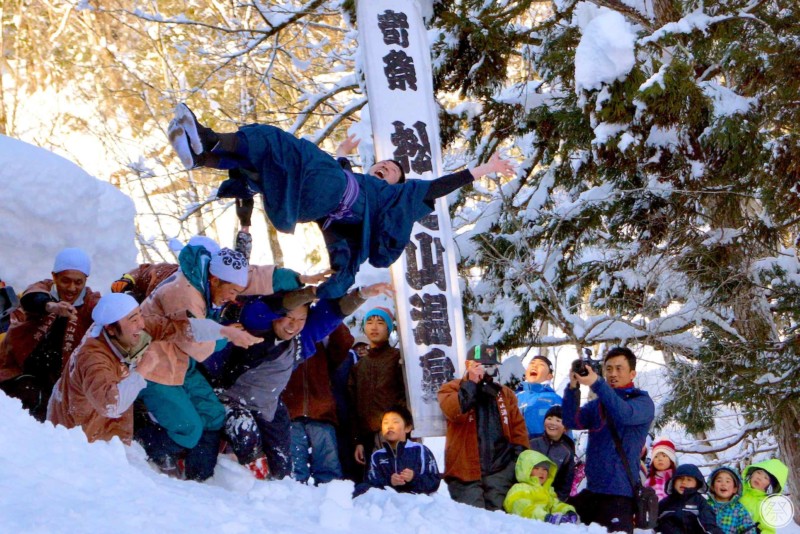 Things to do
1. Witness the groom get thrown to prove his love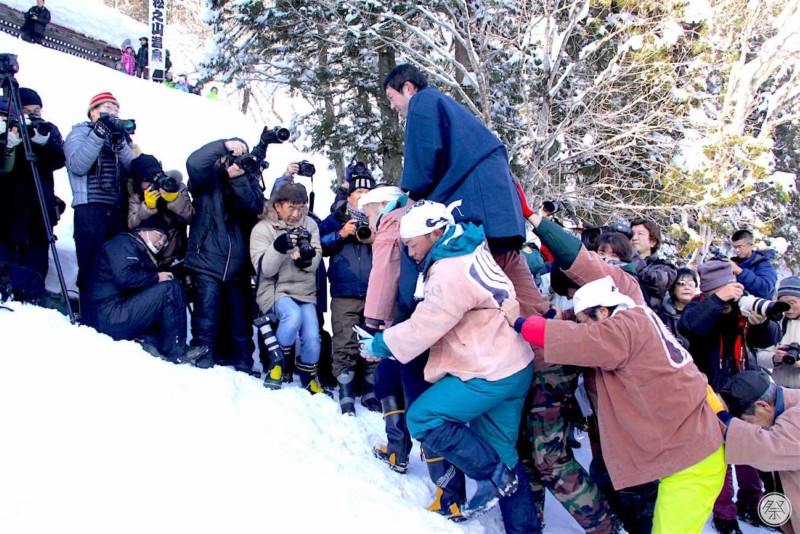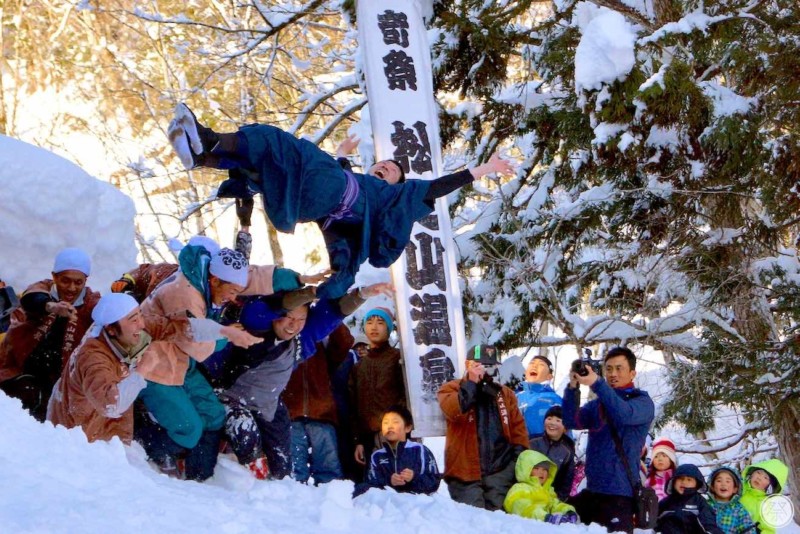 Most become worried for the safety of the groom after hearing he will be thrown off a cliff, however there is no need, as the bottom of the cliff is a soft slope heavily covered in powdery snow. The groom is able to safely arrive at the bottom where the awaiting bride stands. The bride worriedly looking up the cliff, and the groom brushing all the snow from his clothes is a heartwarming sight to see, and brings happiness to onlookers as well. Of course it all depends on the amount of snow that year, however if you make reservations as well, you might just be chosen as a groom to be thrown.
2. Paint your face black and share the happiness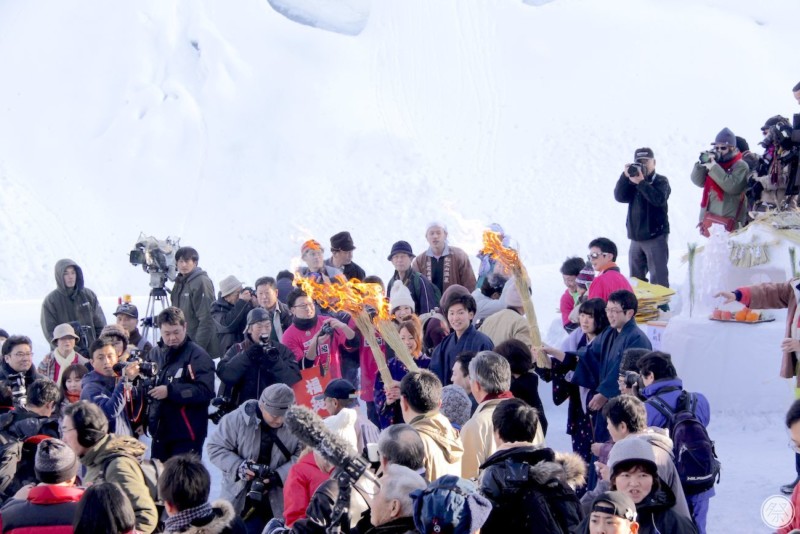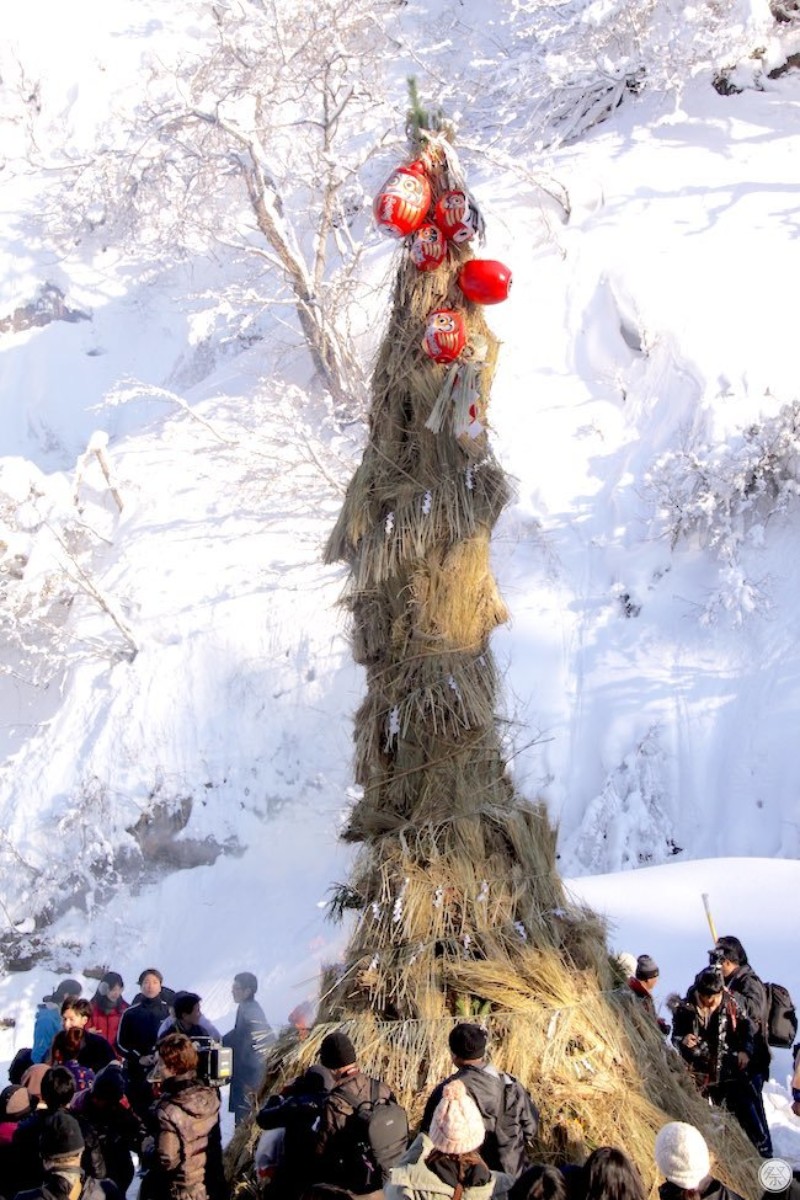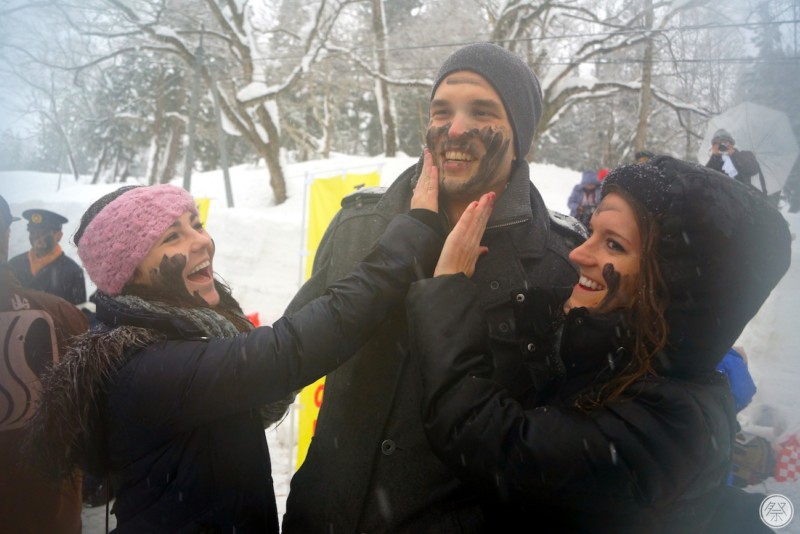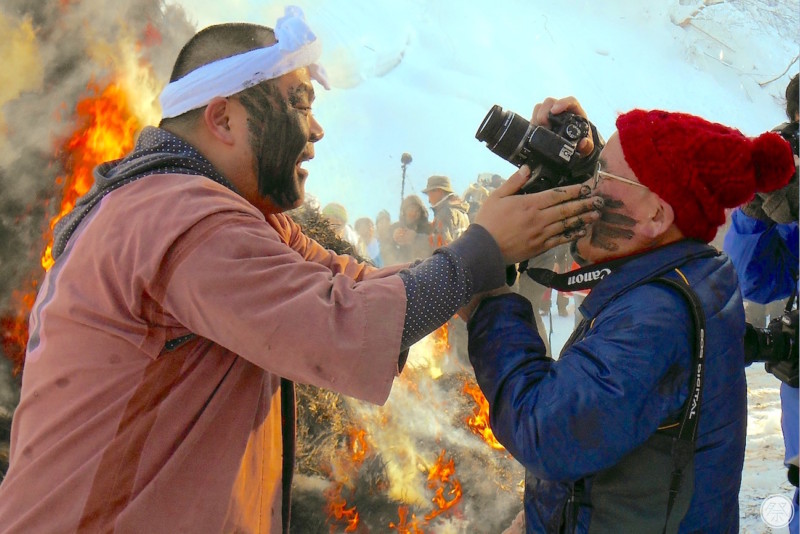 After the Mukonage is the Suminuri. The couple mixes the black ash from the bonfire with snow and smear it all over the other's face. By doing this while giving words of congratulations, locals are able to celebrate the fact that families have grown in the mountain villages and share their celebrative feelings. The Suminuri is open for any and everyone. Join, paint your face black, and expect health and happiness in the following year.