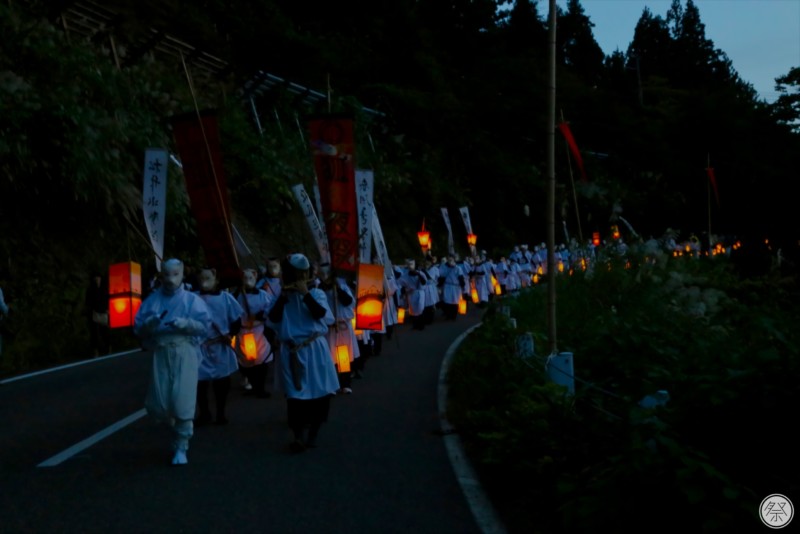 Things to do
1. Watch the giant tofu fry!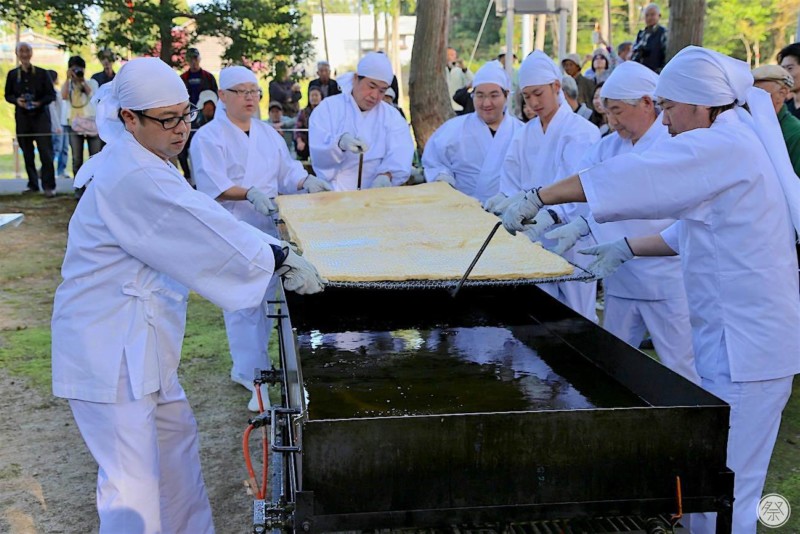 It is said in Japanese folklore that foxes love aburaage (thin fried tofu), and for this festival, a giant aburaage, the size of one whole tatami mat, is cooked.
The freshly fried tofu is offered at the shrine and prayers for a safe festival are made.
Participants dressed as foxes carry it as they march through the mountain trails and then feast upon arriving at Urushijima. Try some yourself!
2. Experience the fox, in the Lantern Procession of the Foxes!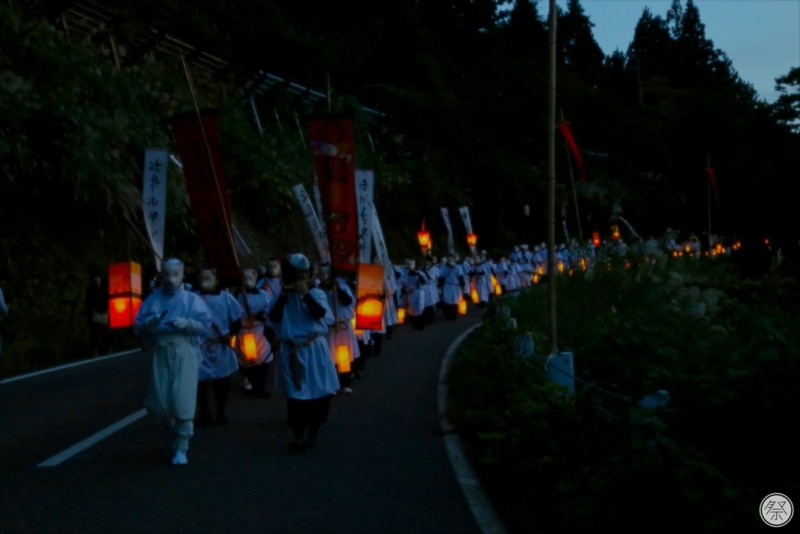 At the Kitsune no Chochin Gyoretsu, participants walk the 2.7km stretch of mountain trails from Tochigahara to Urushijima dressed in traditional clothing representing foxes.
Just as the catch phrase of this festival suggests, these lanterns that float in the darkness of night, are like will-o'-the-wisps, or "fox fires", like the ones seen by travelers in legends.
Participation Fee
With fox costume rental: 1,000 yen (Reservation is needed. Limited to 20 people)
Without costume rental: 100 yen (No need for reservation)
*Please refrain from wearing sandals and other possibly dangerous footwear as the procession is through mountain trails.
3. Do the Fox Dance!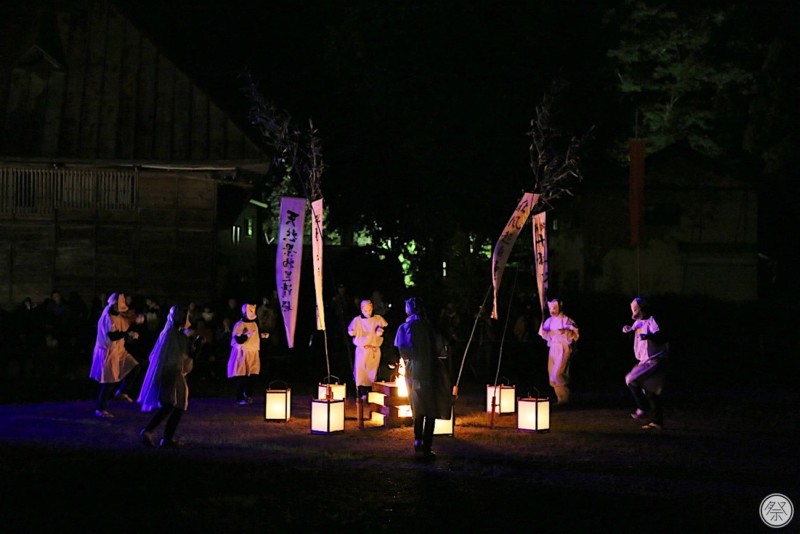 Once upon a time, an old fox lived in the Kakinokizaka area of Tochigahara and would at times shape-shift into human form, causing trouble for the villagers. One day a young man named Fujigoro outsmarted the fox and drove him away. The old fox, bitter with the young man, put a spell on his wealthy family and they fell to ruins. This story, known as Fujigoro Kitsune, is the base for this local night festival. The climax is the fantasy-like atmosphere that is created when the Fox Dance is performed by fire-light at the Urushijima venue.