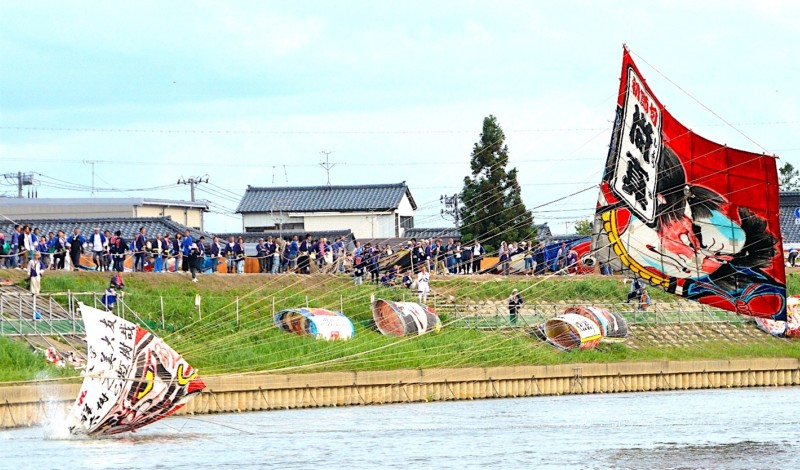 Things to do
1. Go watch the giant kites take flight!
The sight of these giant 5 by 7 meter kites soaring through the sky is empowering. You can feel the spirit and determination the locals have for these giant creatures, as representative pilots from each community bravely fly them above the river banks. Whether the kite strings get entangled with the opposing kites and battles commence or not, depends on things such as wind conditions. Another thing to pay attention to here is the beautiful and powerful designs of the kites.
2. Take part in the tug-o-war!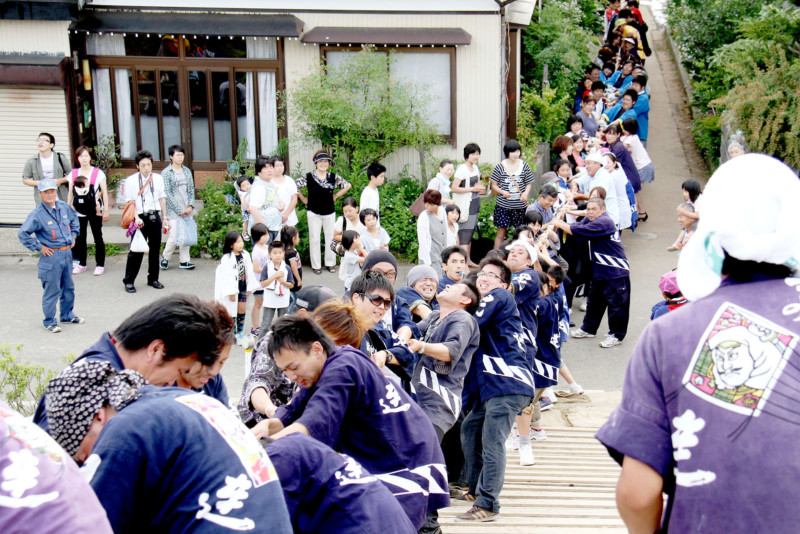 When the strings get entangled between two kites and they fall into the river, this marks the start of the tug-o-war. The battlers make use of the flowing waters to further tangle the strings and bring the whole thing over to the battle stations. The strings are extended into the far reaches of town and everyone pulls at once hoping the opponent's strings snap first. More than winning or losing, it is the feeling of accomplishment shared with other locals that is real attractiveness to this festival. Get a real taste of the festival by taking part in the battle.
3. Go to the festival grounds!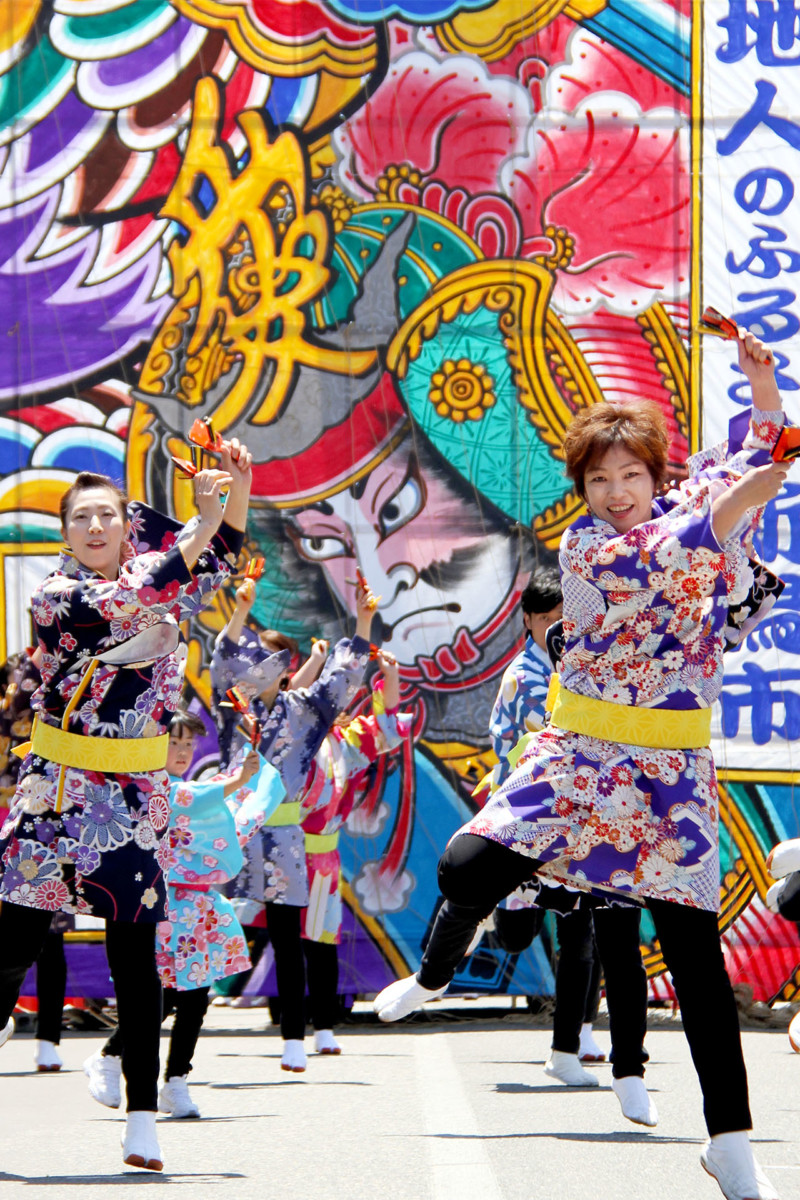 Here on the festival grounds, different attractions are held to increase the enjoyment of the Shirone Kite tradition.
There are Mikoshi(portable shrines), stage performances, food and drink corners, dances and more.
©Shirone Ootako Gassen