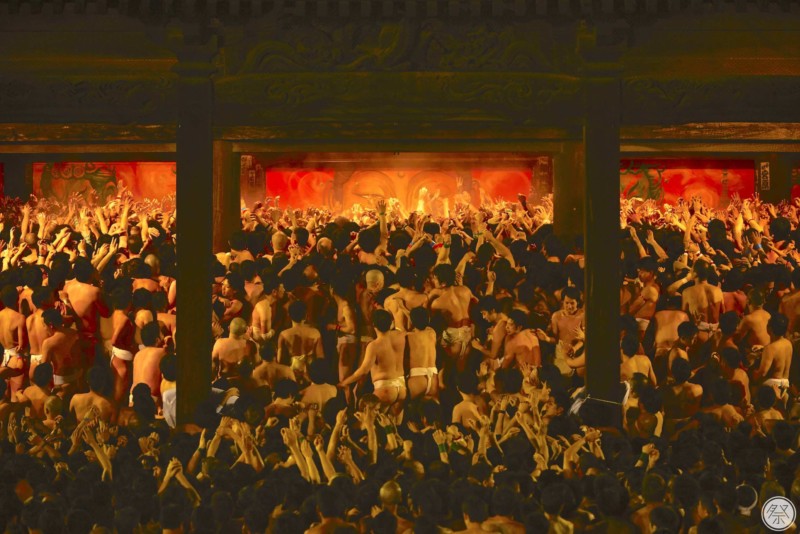 Things to do
1. Behold the taiko drums—the sounds of prayers for the festival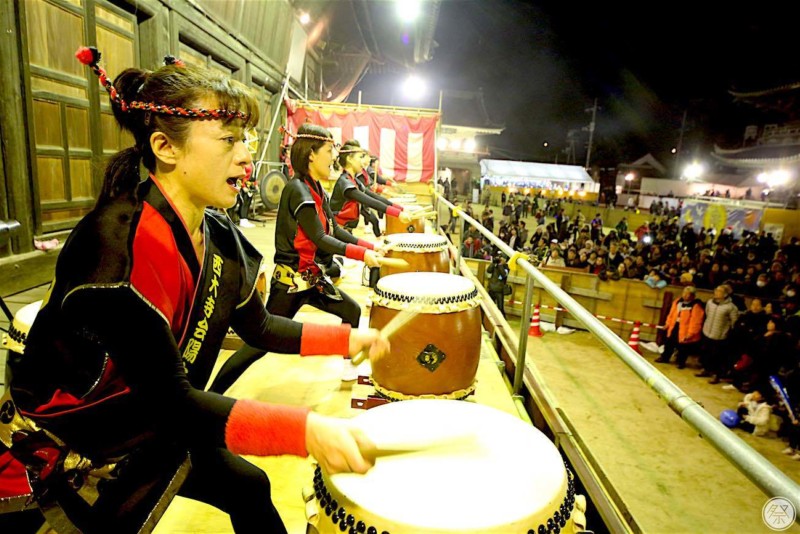 "Eyo-taiko" starts from around 7 pm. While Saidaiji Eyo is thought of as a "man's festival," the drummers featured here are all female. The women gracefully perform prayers for the men's fight. Paid seats are recommended for the viewing of the spirited men. For tickets call Saidaiji Eyo Hosankai (086-942-0101).
Reserved seats: ¥5,000
Standing seats: ¥1,000 or ¥500
2. Get your own equipment, and join the festival!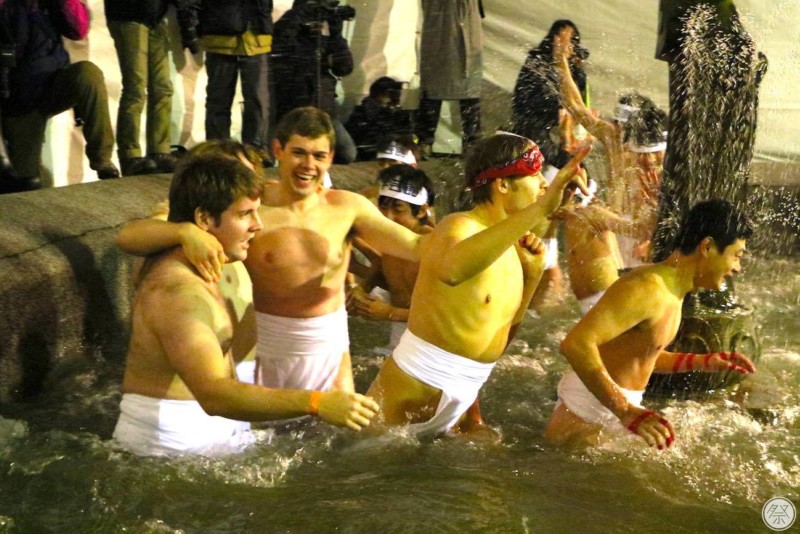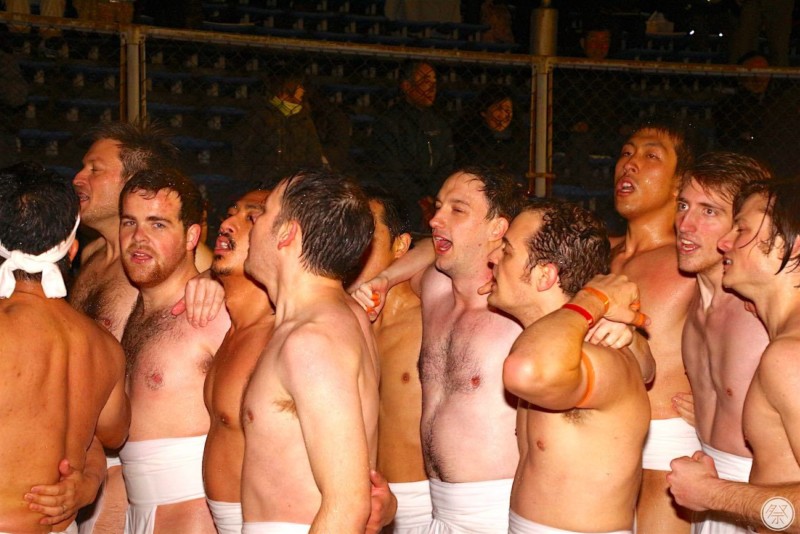 All equipment needed, such as Mawashi (loincloth worn by sumo wrestlers) and Tabi (traditional footwear) are sold at the festival venue. (Mawashi: ¥1,000, Tabi: ¥1,000, changing room fee: ¥1,000) Head over to the temple's main hall once you've changed into your Mawashi and Tabi. Follow the crowds of people, since there are set routes. Along the pathway, there is an area known as the "Koritoriba" where people bathe in water to cleanse and purify the misfortunes of the past year. Please participate in these various events with respect to the cultures of the festival.
3. 10,000 men scramble for two Shingi sticks!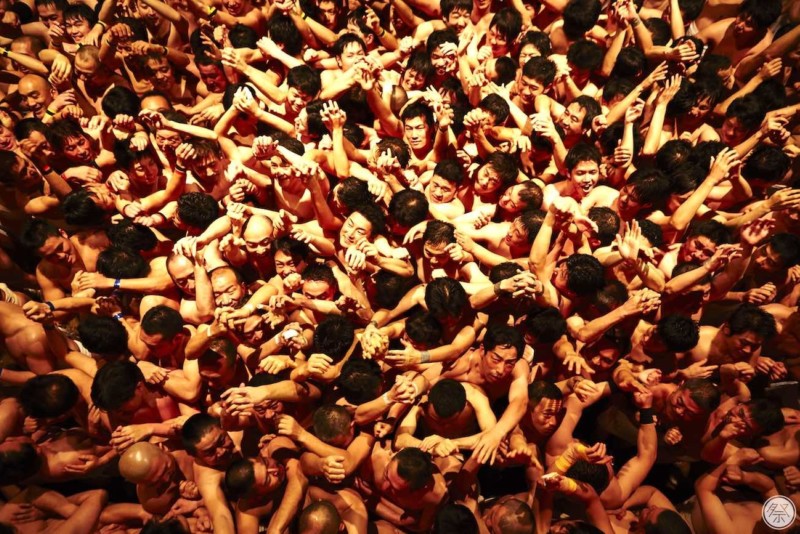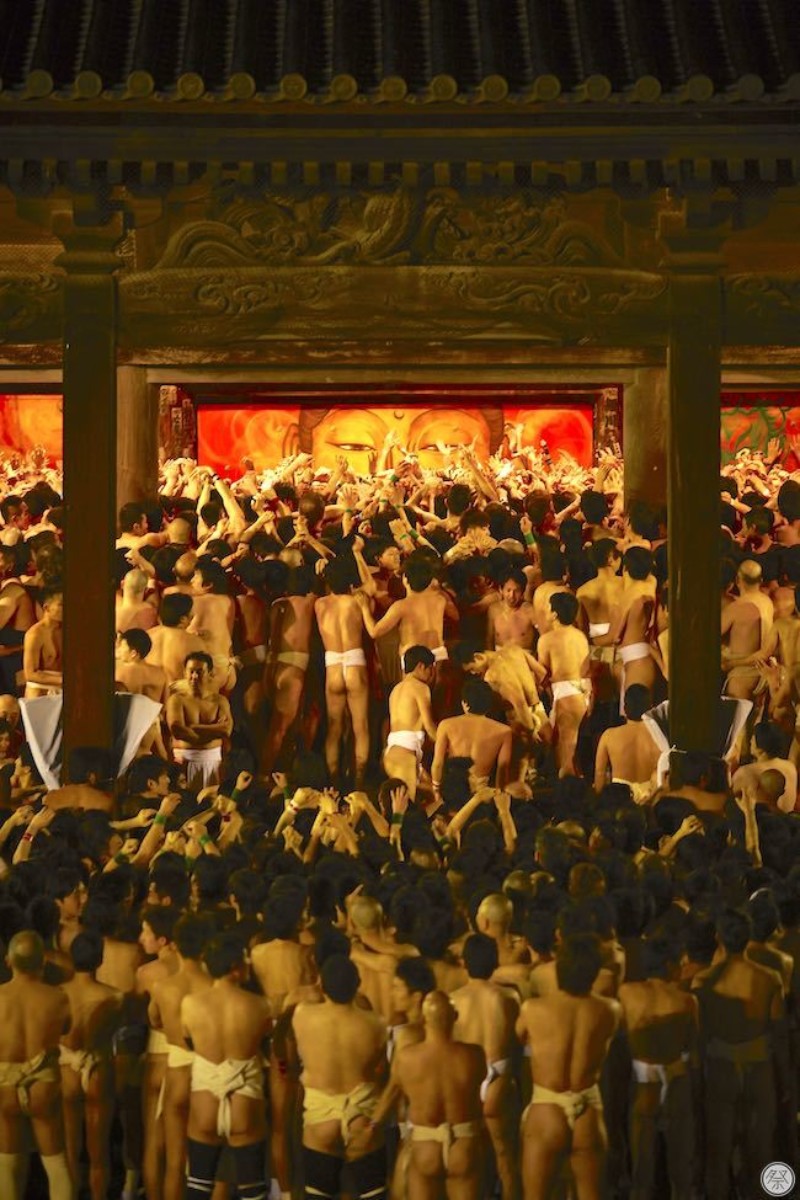 At 10 pm, the scramble fight for the Shingi finally begins. When the lights go out, the Shingi sticks are thrown into the dark crowd, as the excitement level of the men reach a climax. The Shingi sticks are soaked in perfume too, and in some cases the men follow the odor in trying to get to it.
4. A refreshing feeling after the fight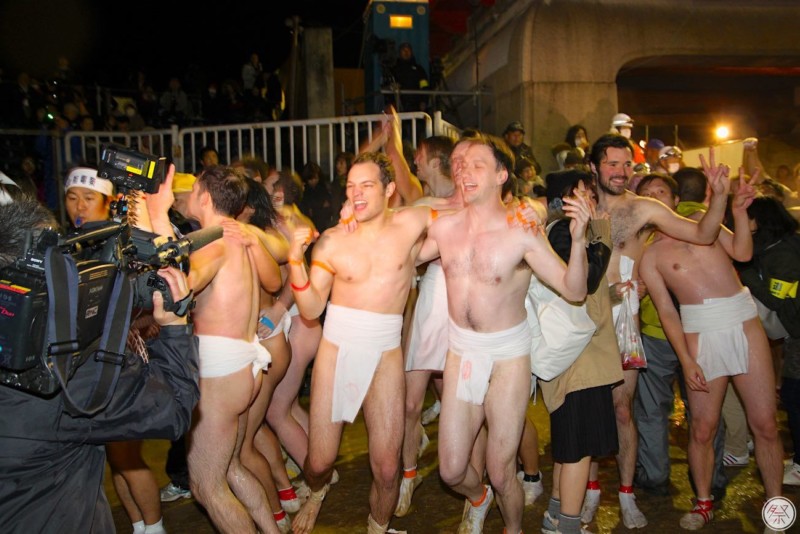 Once you've grabbed the Shingi, it must be brought to where it will be verified if it is the actual Shingi. Once the Shingi is placed next to the wood that it was carved out of, and the grain of the wood in fact coincide, you are finally recognized officially as the Fukuotoko (lucky man of the year). The battle finishes once both of the two Shingi sticks are brought outside of the temple. The men show refreshed looks after the battle, and give each other praises for the good fight.