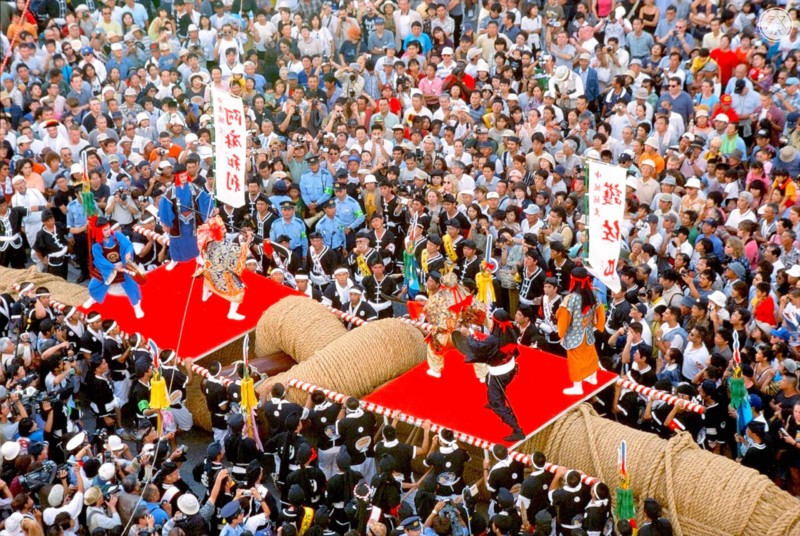 Things to do
1. Don't miss the flawless movements of the traditional Eisa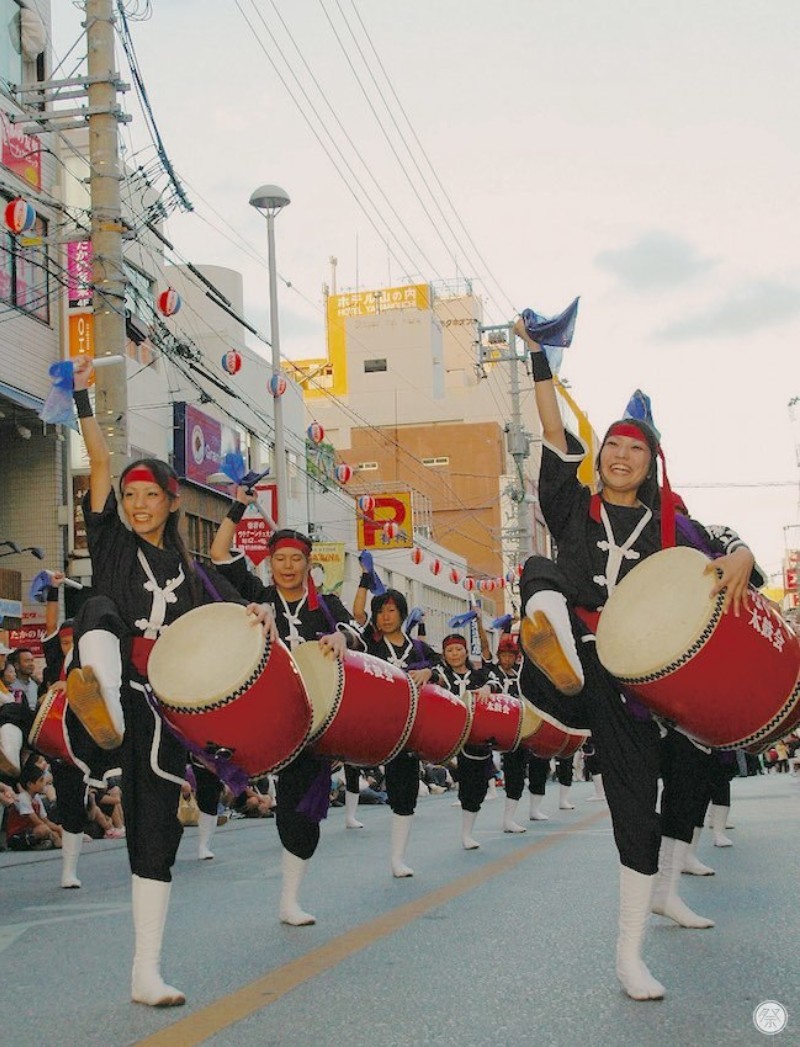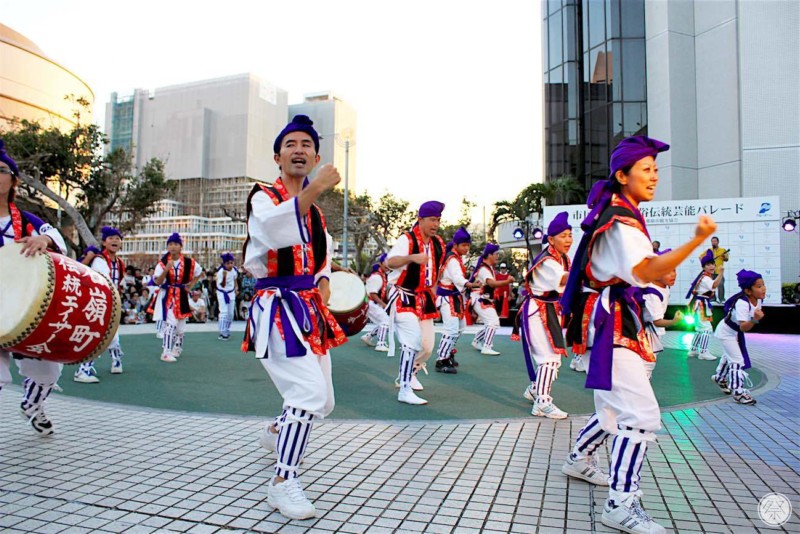 From 2:00pm on the first day, the Kokusai Street becomes the stage for a Citizens' Parade. Okinawa's traditional dance known as the Eisa is performed here, and is a must see, boasting nimble movements and taiko drumming. You are sure to be amazed by the lavish outfits and techniques.
2. Be wowed by massive flag maneuvering men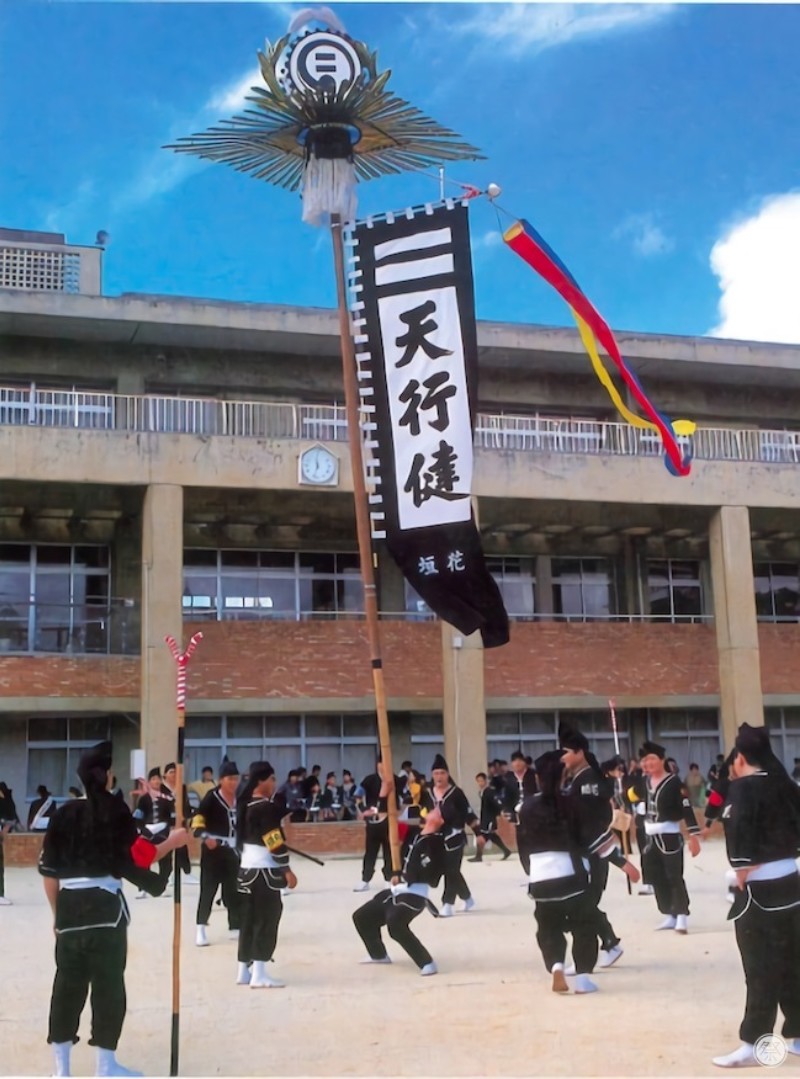 From 11:30am to 2:00pm on the second day, huge flags make their appearance for the Hatagashira Procession down Kokusai Street. Each of the 14 Hatagashira flags is made and decorated individually as a symbol of the village they represent and also as a protective deity to which prayers of prosperity were given to during the making period. Only a few lucky men are allowed to yield these precious flags and it is a life long honor to be chosen to do so. Watching these men lifting up and nimbly moving around these flags that reach up to 10m in height an weigh 50kg each, is simply impressive.
3. This rope is not only for tugging. Watch the two parts join!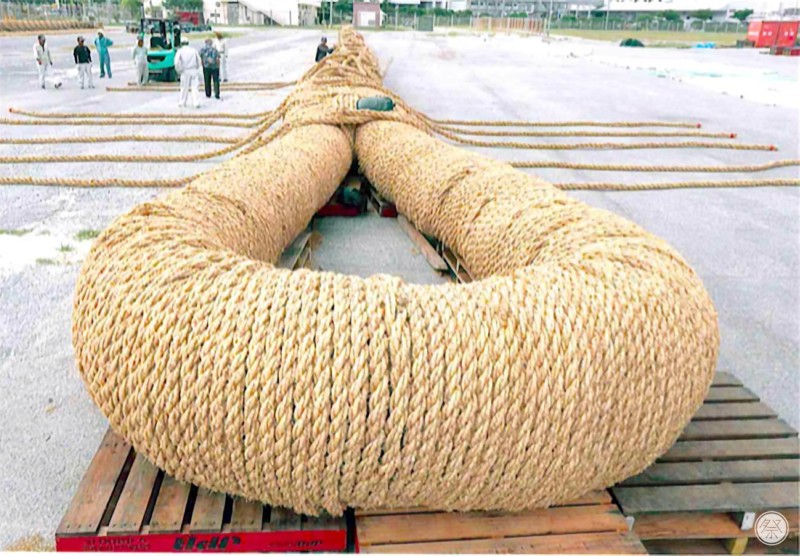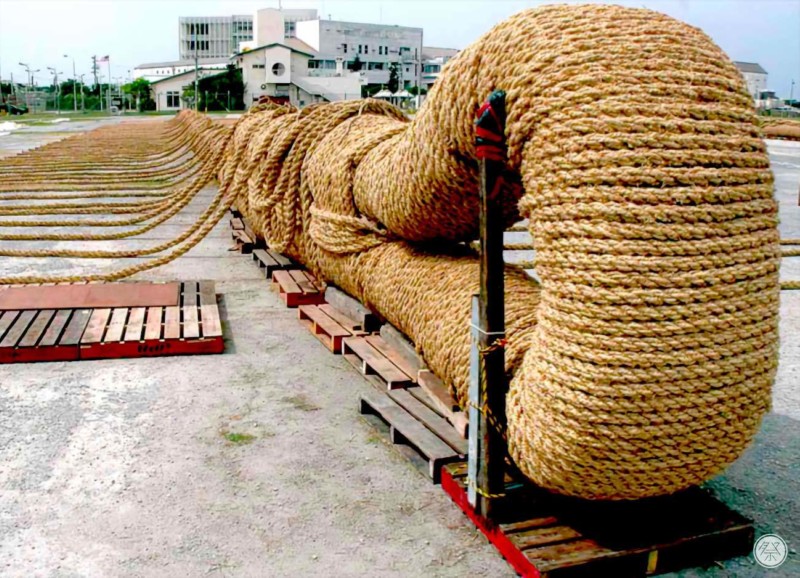 The rope used in the festival is made of a "female" rope to the West known as Miinna, and a "male" rope to the East known as Woounna, and represents the power behind two opposites that form something new when conjoined. The wooden log used in the unification of these ropes is known as "Kanuchibo" and weighs 365kg. Once this log—which is carefully made based on the days of a full year—is fit into place, the rope becomes one, and the tugging begins!
4. The 15,000 person tug of war must not be missed.
After the festival morale is heightened by people dressed as important historical figures during the "Shitaku", or preparation, the tug of war is commenced at the sound of the gong. The rope is made up of 280 thinner ropes and can offer tugging space for up to 15,000 people. Once the tugging begins, you can hear the creaking and crying of the rope echoing in tone with the grunts and yells of the people involved. Anyone is allowed to join in on this main event. Many overseas faces can be seen and smiles fill the crowd. It is said that if you participate in the tug of war, that are also able to "tug" in good fortune.