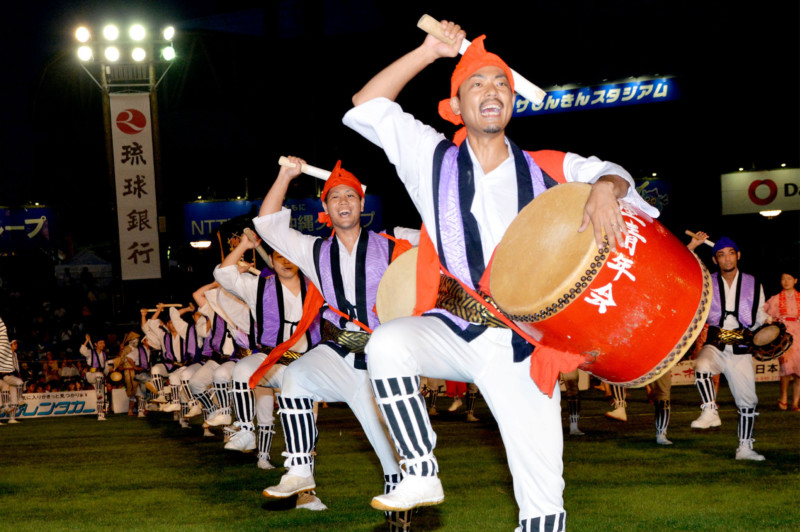 Things to do
1. Youth gather from all over for Michi Junee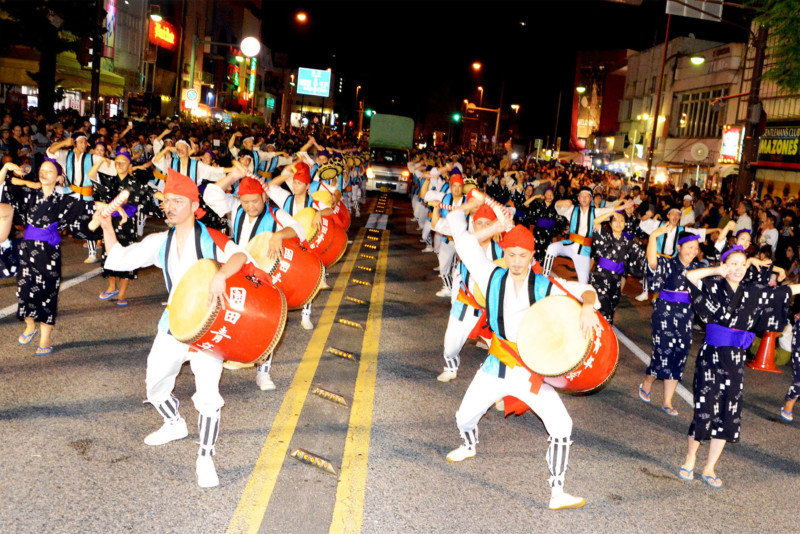 Michi Junee is performed on the first day of the festival where the whole town becomes one big stage. Originally, Michi Junee is held in each neighborhood through which its Eisa group parades.
In order to make it as authentic to the original Michi Junee as possible, youth groups gather from all over the islands in one spot. You will not be able to see this anywhere else, so take advantage of the opportunity and come on over to witness the festivities!
It is held in the vicinity of Koza Music Town from 6:00 to 9:00pm.
2. Savor the individuality of each Eisa!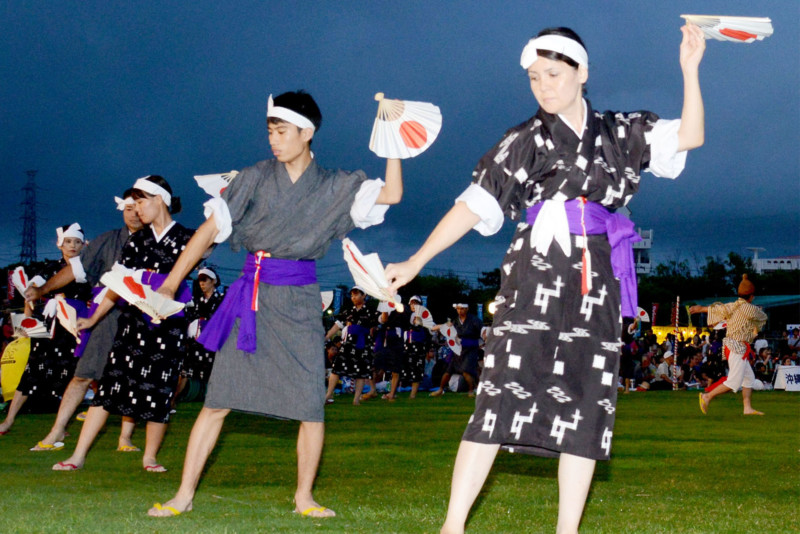 The traditional Eisa that have been passed down through generations in each community have their own unique personal character. There are powerful ones using massive taiko drums, ones that incorporate Karate forms, as well as the gentle and elegant moves performed by women. You can even see some that use no drums at all. The variety is endless.
In recent years, some groups even specialize in attractive performances based on Eisa that make use of pop music, while others focus on original costumes and performances using originally made taiko drums. There is no better opportunity to savor the individuality of this Okinawan tradition!
3. Join in the dance!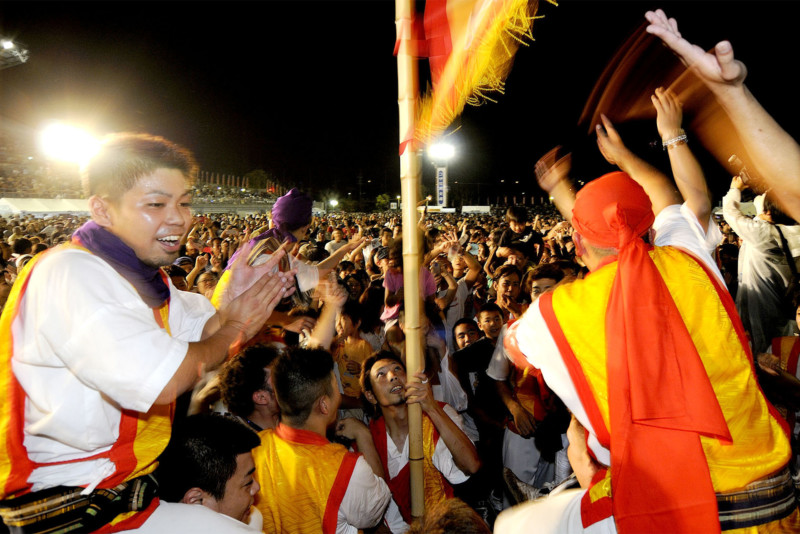 The Eisa Festival is topped off with Kachashi, a time for the viewers to join in on the dance and get down with the musicians. This special time starts once the go is given and before you know it, everyone has gathered in the center, filling up the venue before your very eyes. It is a time for men and women, young and old—the most exciting part of the whole festival. Join in the fun and dance your Okinawan summer away!