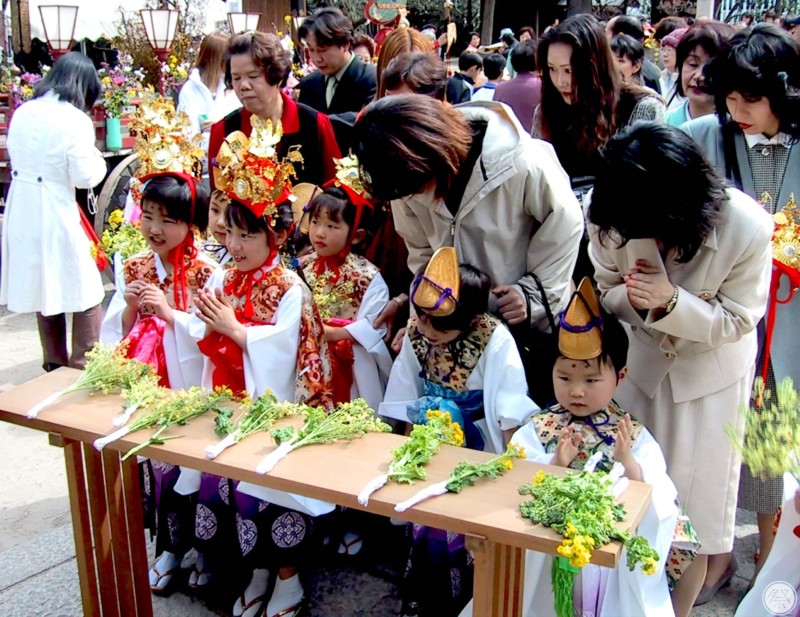 Things to do
1.Carrying rape blossoms in hand, children march wearing tiny kimono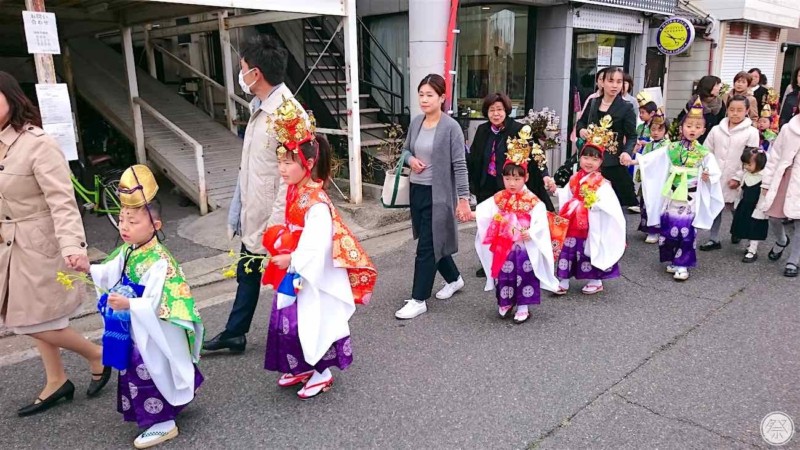 The main attraction of the festival is the children's procession (Chigo-gyoretsu). Children from the age of 3 to 9 or so march the local neighborhood in kimono, in order to bring Domyoji Tenmangu Shrine's deity Sugawara no Michizane offerings of rape blossoms. Any local child experiences this at least once in their childhood, although non-local kids are also able to participate via applying in advance.
2.Make the offered rape blossom colored sweet dumplings your souvenir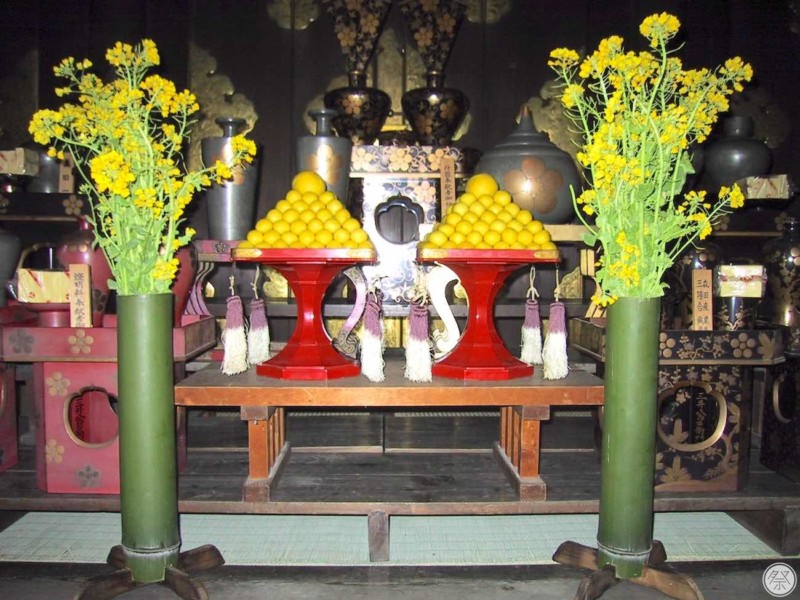 Anybody can receive the offered rape blossom colored dango dumplings (Natanegoku). They are recommended as gifts for loved ones, since the dumplings are believed to have powers that heal illnesses (they are sold at a cost of ¥500 for a bag containing 5 dumplings). Natanegoku dumplings are available not only on the day of the festival, but during the 24th through the 26th.
3.Learn about the origins of the festival in order to receive its blessings
Sugawara no Michizane was a politician who existed more than 1,100 years ago. When he was demoted and sent away to the province as a result of political strife, he stopped by at Domyoji where his aunt and priestess Kakujini lived. It is said that it was a warm day after the spring season had just arrived, and rape blossoms were blooming all over the area. Even after Michizane left, Kakujini made daily offerings of food to the alter, praying for his safety on the road. When the offered rice was milled and turned into a yellow sweet dumpling, the word got out that it cured illnesses. This was how the festival began, eventually attracting visitors from all areas.