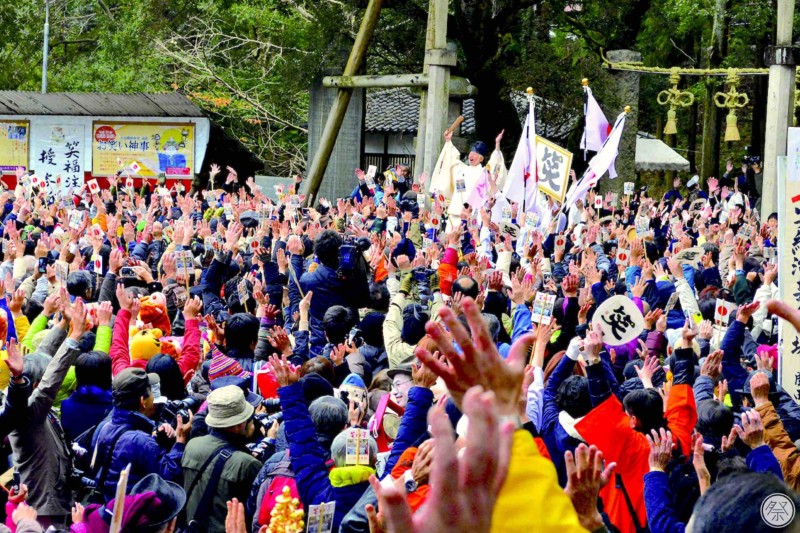 Things to do
1. Join the "Mass laughter" of 3,000 people!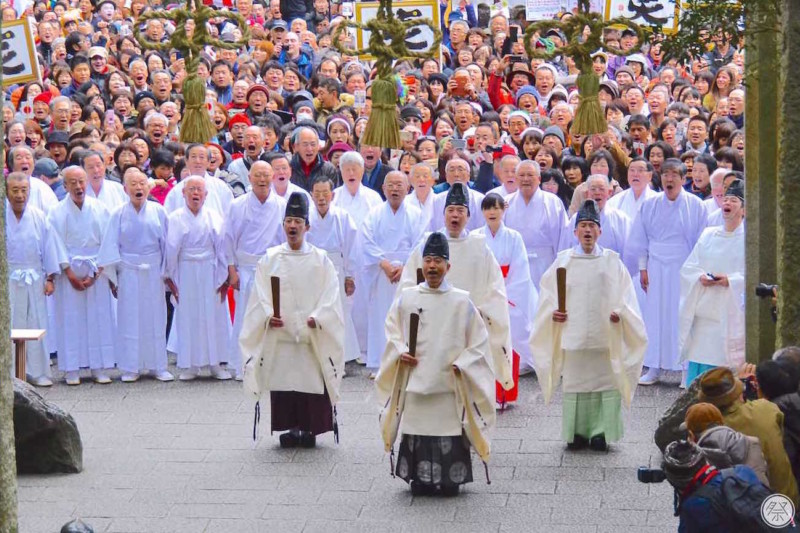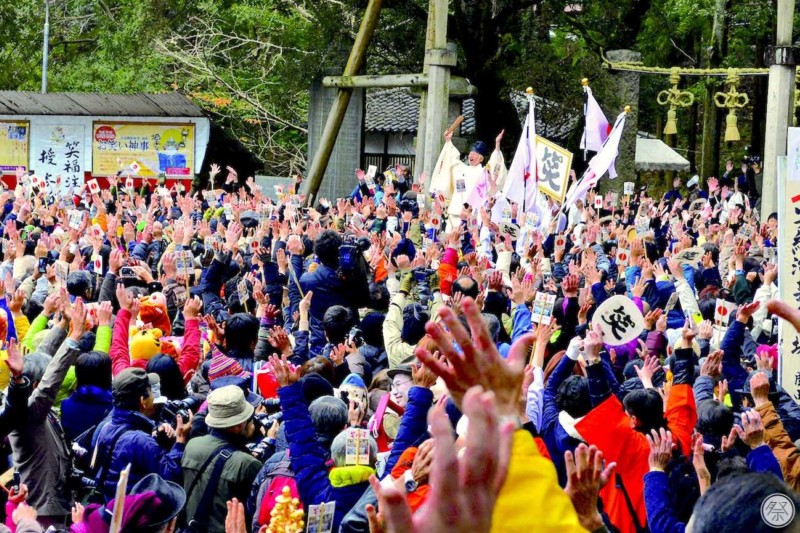 First, the shrine's Shimenawa ropes—used to indicate sacred spaces—are replaced by new ones in order to greet the coming New Year. Next, participants laugh out loud three times following the priest, in front of the renewed Shimenawa. After the Taiko drums are sounded, the "mass laugh" of 3,000 finally begins. Everybody—from priests, the shrine's maiden to the participants—becomes one through laughing. The trick to laughing continuously for 20 min, is to imagine something joyful and happy. Anybody can participate, so laugh your head off and bring happiness into your life!
2. Compete in the laughter contest after laughing together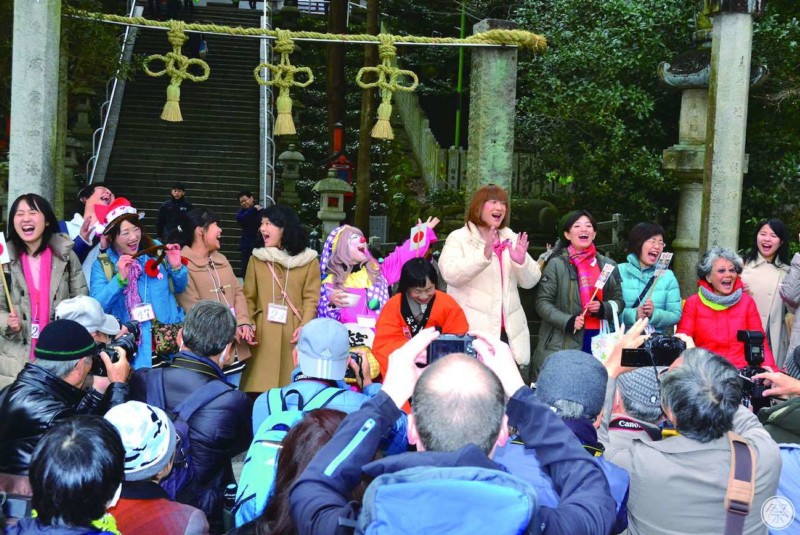 The festival continues on after the ritual with street-style performances as well as the laughing contest. You are able to compete in "how well you can laugh." Anybody can participate, so try your luck with the best laugh you got!