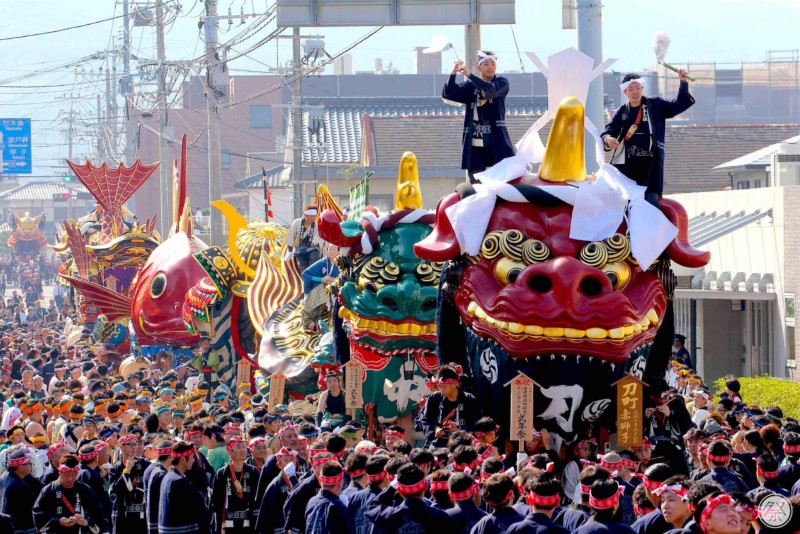 Things to do
1. Watch the beautiful Hikiyama appear at night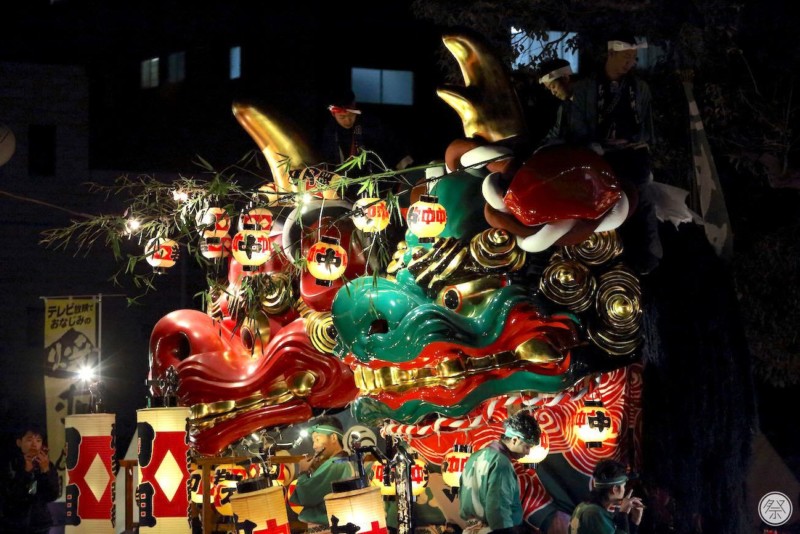 The festival gets heated up during the eve celebration, or Yoiyama, the floats' only night appearance. From 7:30pm on the first day, the Hikiyama depart from Oteguchi near the Karatsu Shrine. The colorful floats become even more mesmerizing when lit up by the chochin lanterns. If you would like to experience the fantasy-like atmosphere of the floats, then make sure you visit the night festival on this day.
2. Don't miss the local men pull the floats in unison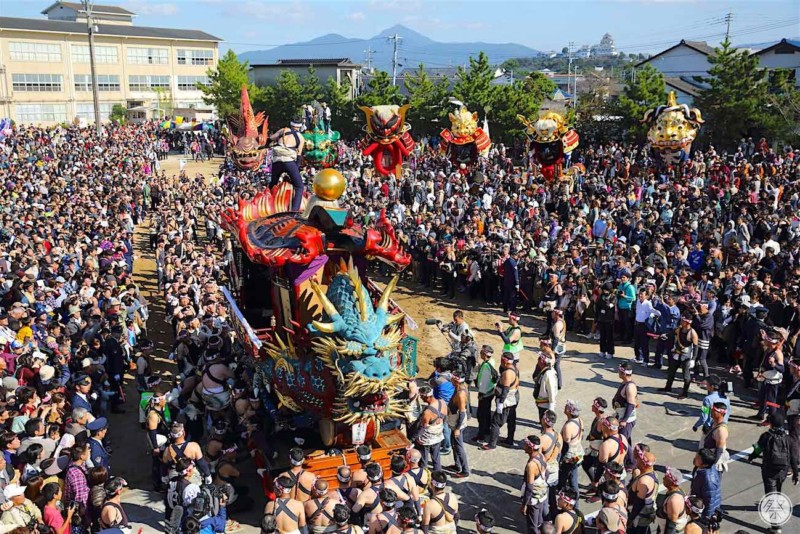 From noon on the second day, the festival's most exciting part, the Hikikomi, is held. The route on this day leads the floats to the Otabisho by the beach in Nishonohama. The sight of the Hikiko maneuvering the floats in the soft sand in unison is very impressive.
3. Top it off at the Machi-mawari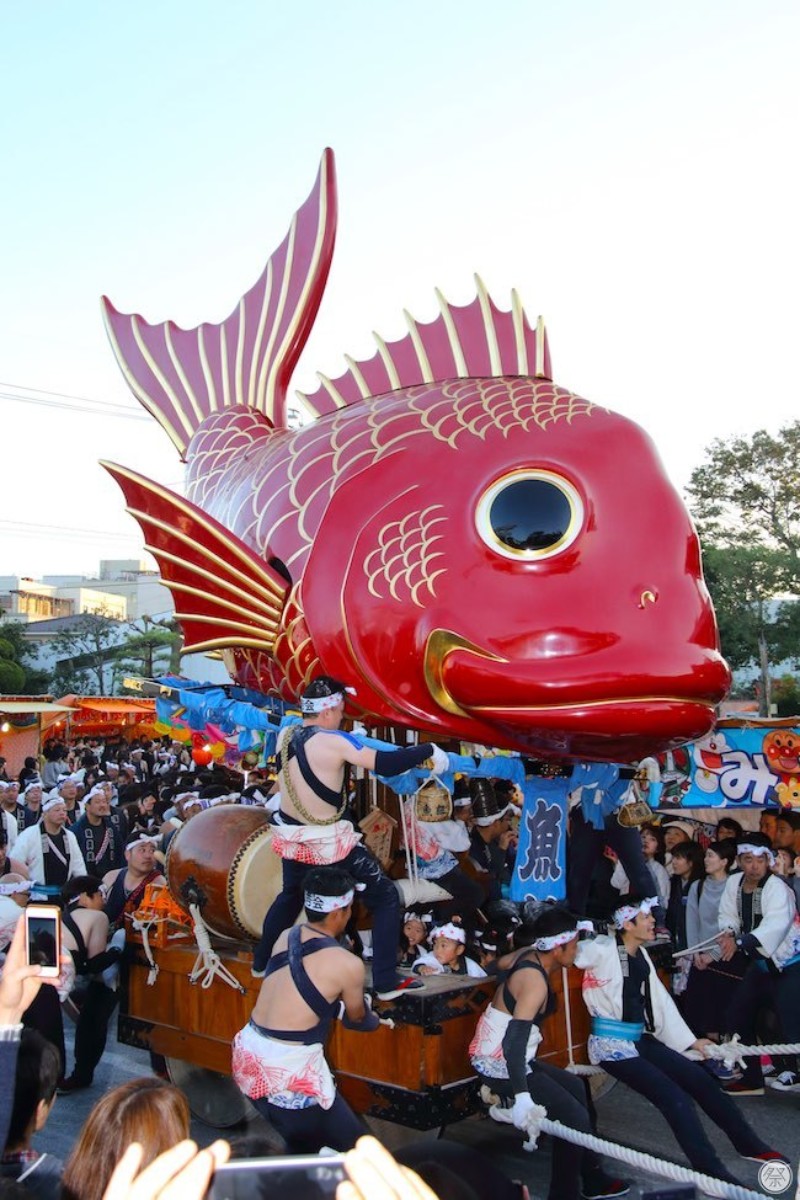 On the last day of the festival, the last lap before the exhibiting of the floats is held known as the Machi-mawari. The Hikiko use their last remaining strength to dash through town cheered on by passionate festival-goers, while their voices grow with the sound of drums and flutes. Sharp curves prove to be no problem for these spectacular pilots. After cruising the town and fulfilling their duty, the floats return to their exhibition posts and silently wait for next years "Kunchi".


Picture provided by Karatsu Tourist Association