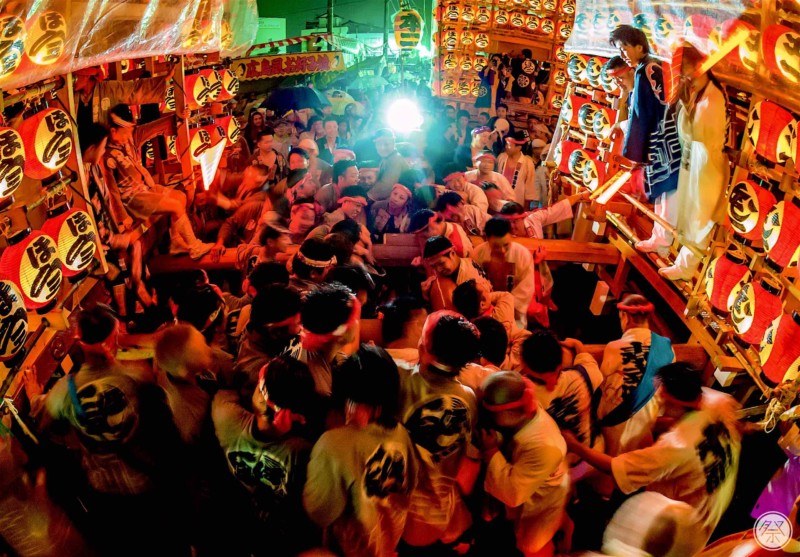 Things to do
1. The Dashi floats gorgeously decorated with figures!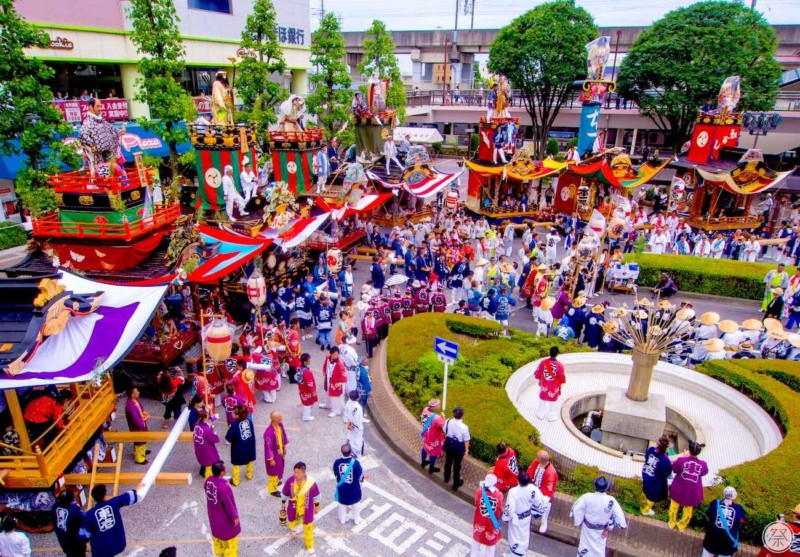 Right after noon, the parading of Dashi floats begin after the ceremony finishes at Yakumo Shrine. The sight of all the floats decorated with mythological and historical figures lined up in a row, is a powerful sight to see. Two groups of 5 ride inside each of the floats playing the festival chants with taiko drums, flutes and bells. Thanks to them, the chanting does not stop during the whole duration of the festival.
2. The thrilling Chochin lantern floats!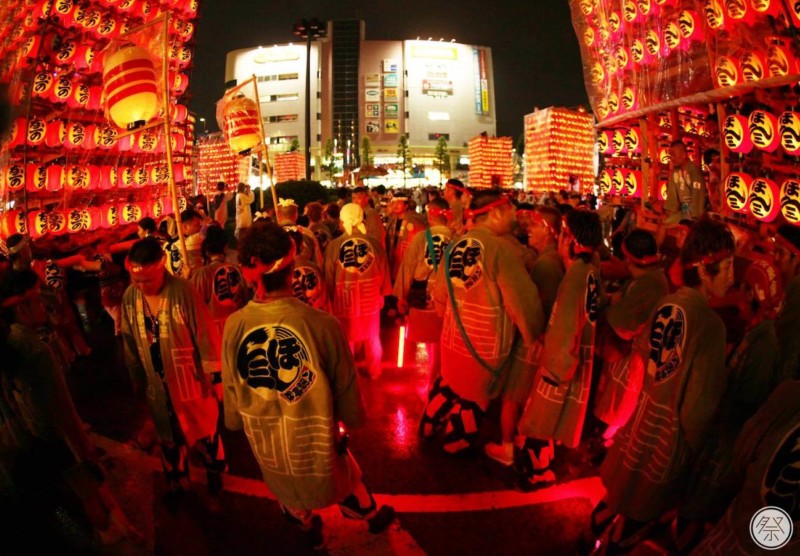 The gorgeous floats from the daytime show us a thrilling sight at night, each carrying approximately 500 Chochin lanterns. The floats during the night are fiercely slammed into each other and spun around.
After 8 pm, 6 lantern floats gather at Kuki Station's west exit rotary. It is the climax and the biggest highlight of the festival.
3. Try Kuki's specialty food!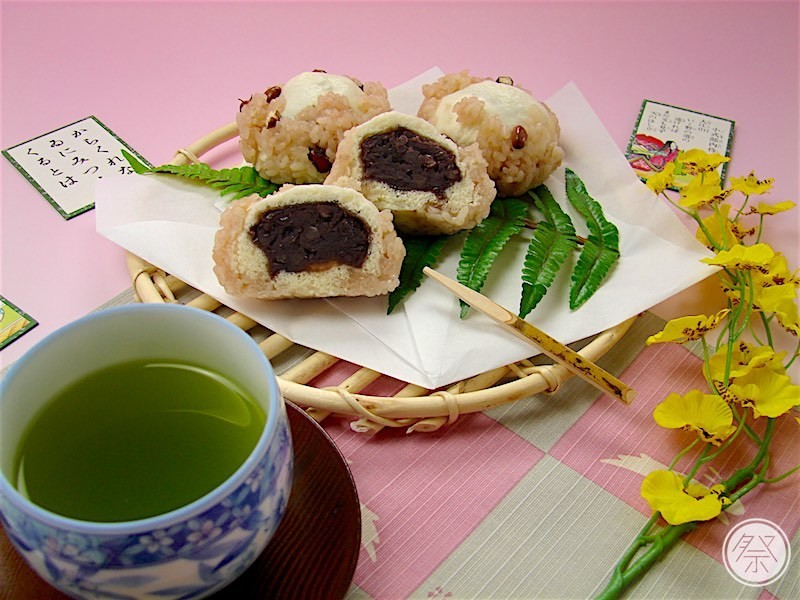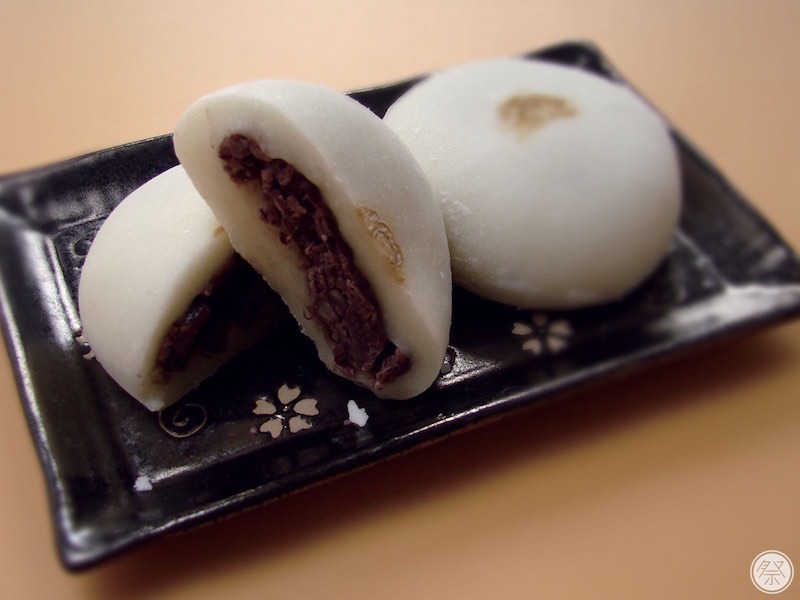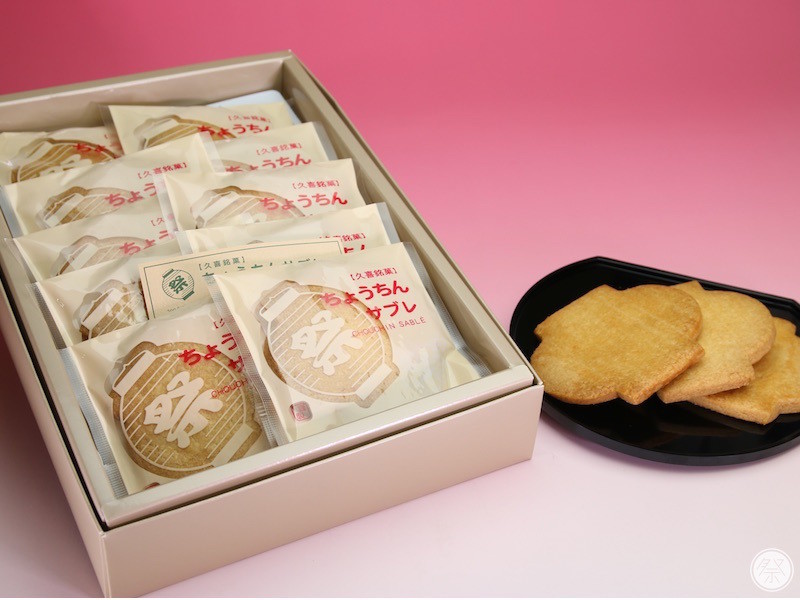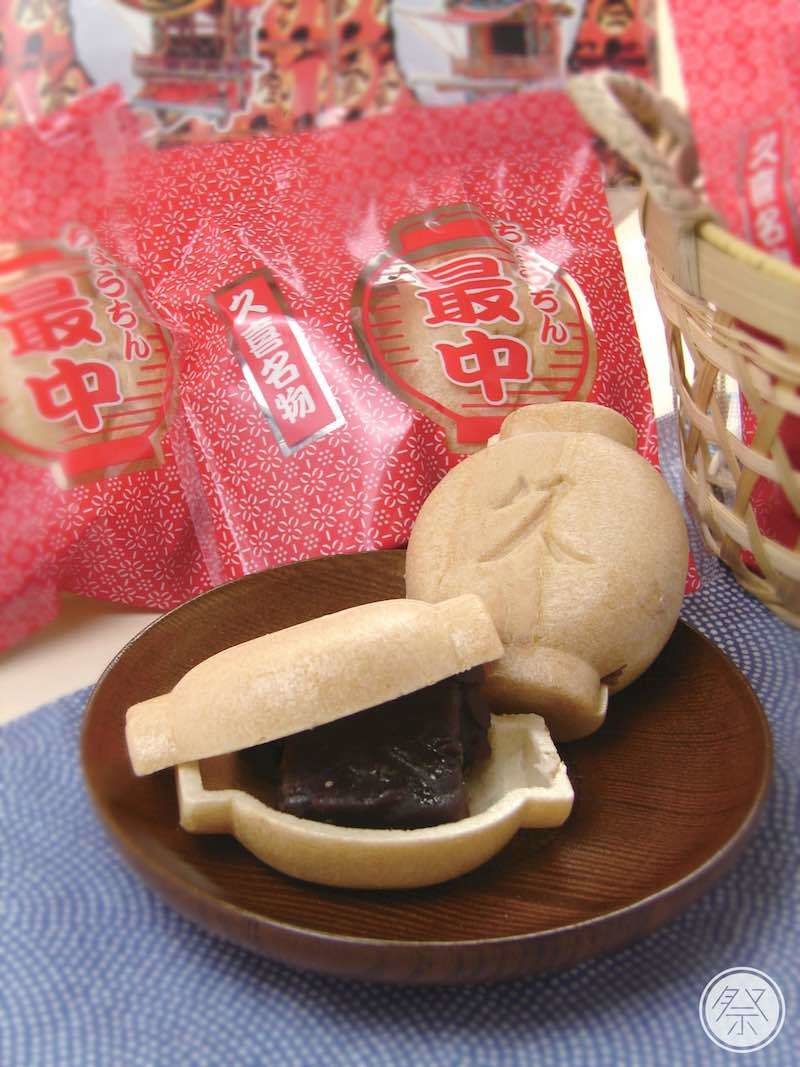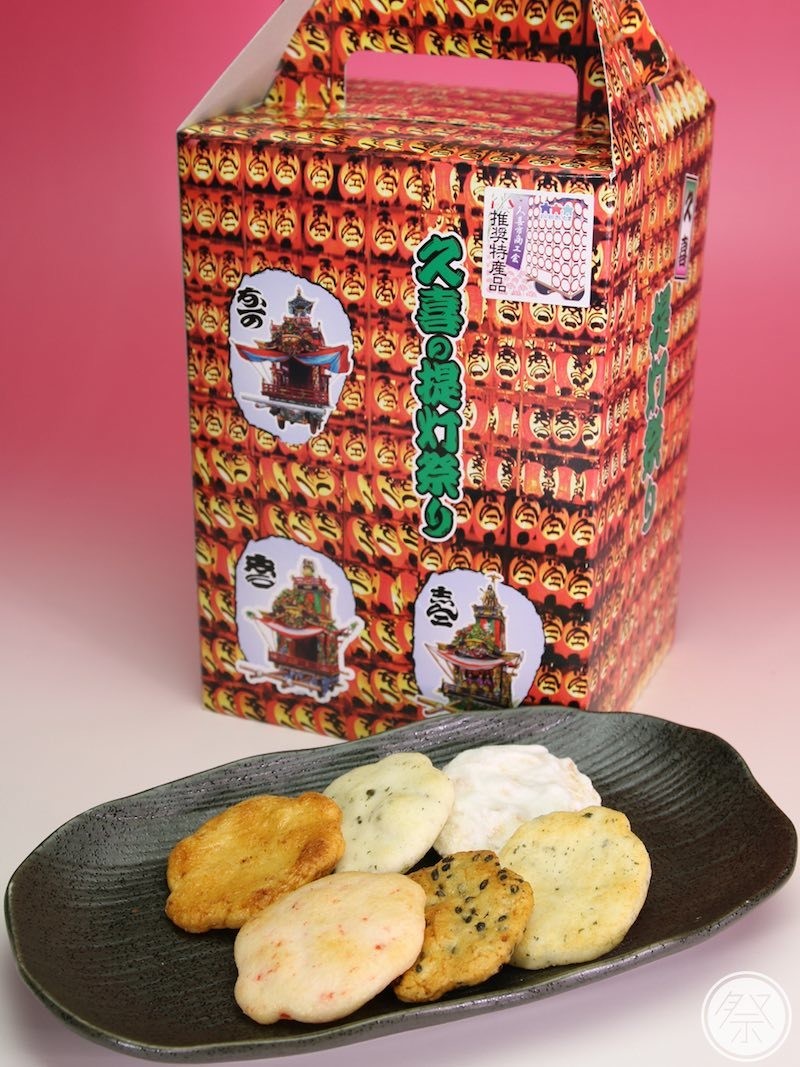 Kuki's local specialties such as Shio-anbin, a manju bun filled with salted anko (sweet bean paste), and Iga-manju with its signature use of red rice, are both traditional Japanese confectionery unique to the north-east regions of Saitama Pref. In addition, many confections related to the lantern festival such as the "Chochin Senbei," "Chochin Monaka" and "Chochin Sablé (cookie)" are sold during the festival. Get your hands on Chochin festival's original souvenirs!