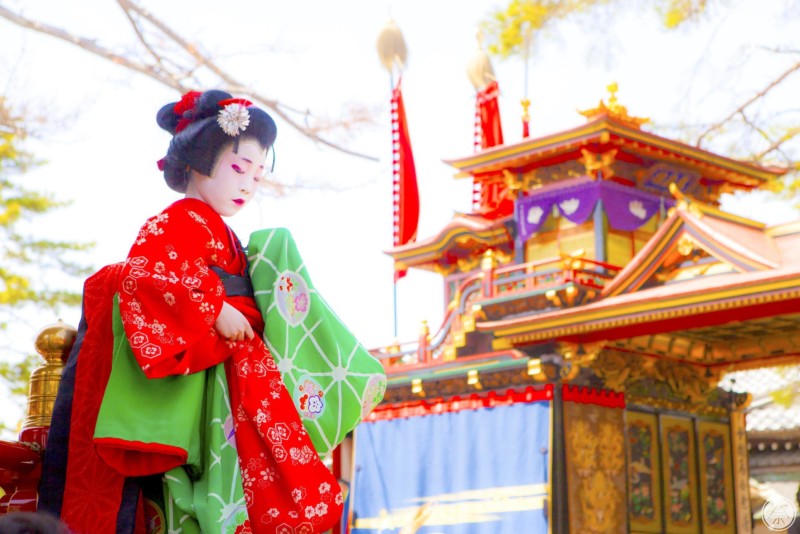 Things to do
1.Be enchanted by the night lights of the moving museums.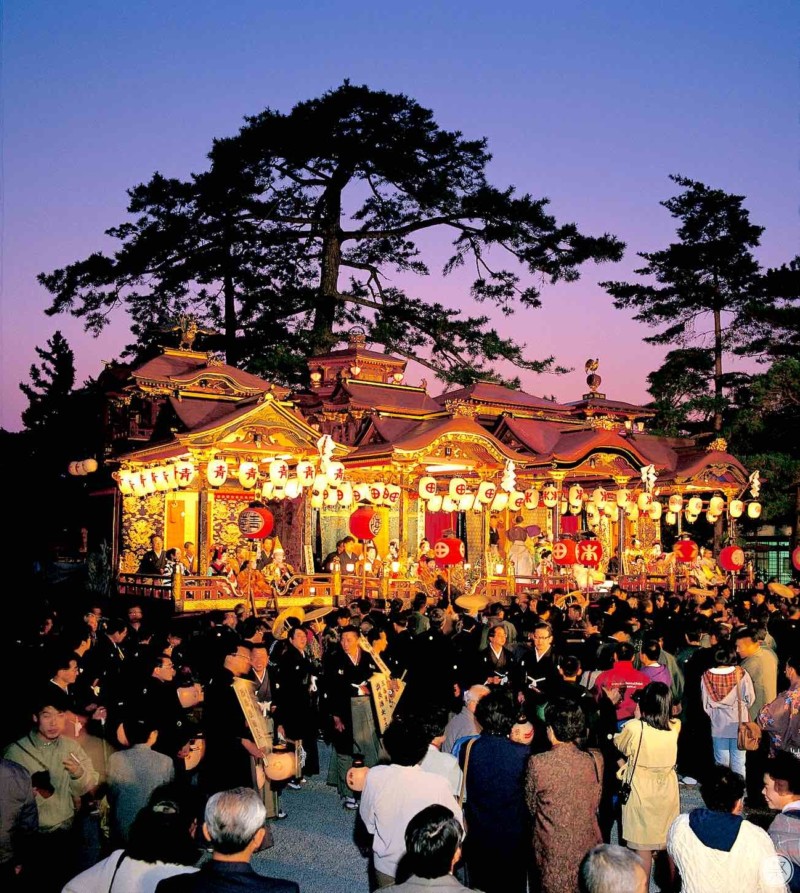 The thirteen "moving museums" are highlights themselves. Twelve of them feature stages for the child kabuki of which only four are used in turns each year. The floats boast some of the most chic master craftsman skills such as elaborate carvings and luxurious cloth. On the night of the main day, April 15th, chochin lanterns are lit to decorate the floats with fantasy-like ambience as they all rest together at the "otabisho."
2.Don't miss the truly impressive acting that entrances even adults.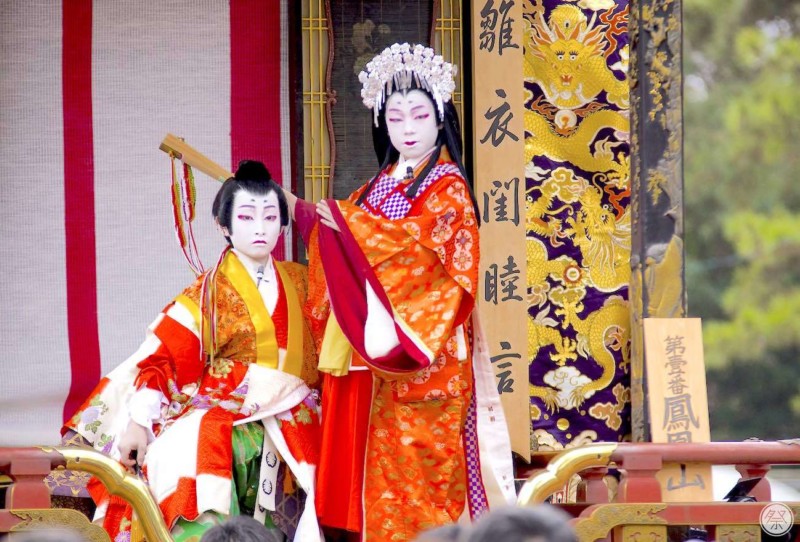 The floats are pulled to a certain location and prepared for child kabuki which features many impressive acts performed by kids between five and twelves years of age. These acts can only be viewed between April 13th through the 16th. On the night of the 14th, the child actors parade the town during the Yakusha Yu Watari.
3.Watch the gallant tiny warriors with giant swords.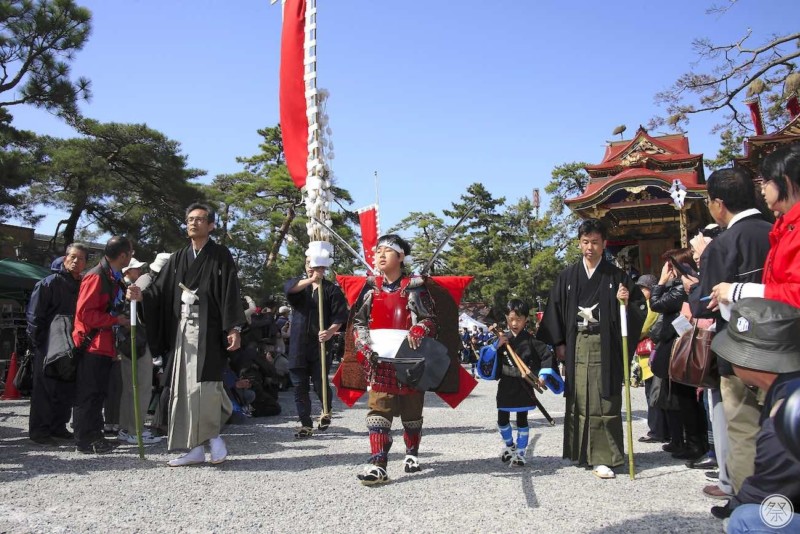 On the main day, April 15th, children parade the city holding humungous swords known as "tachi" for the Tachi Watari. This long-running historical tradition has been continued since the very first festival. Be sure to check out these brave little warriors.