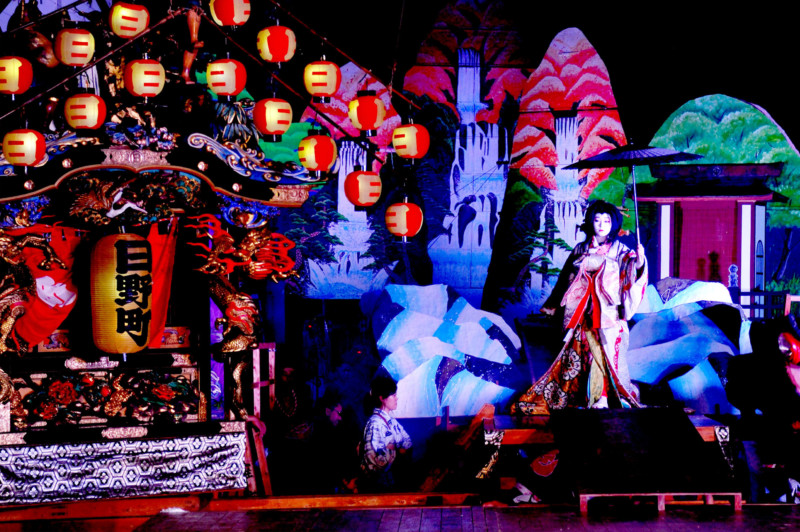 Things to do
1. Witness the heated competitive orchestra "Bunnuki"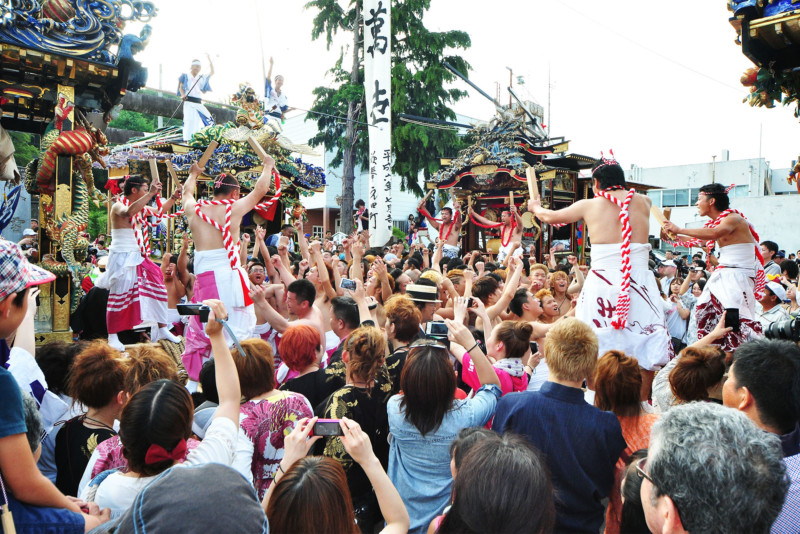 Locals compete in song and chant in a performance known as Bunnuki. During the evening of the 3rd day (Sunday), in front of the arch entrance of Yagumo Shrine, local youth gather to take part in the spectacle. You don't want to miss this heated performance of whistles, drums and local spirit.
2. Don't miss the "raising of the mountain"!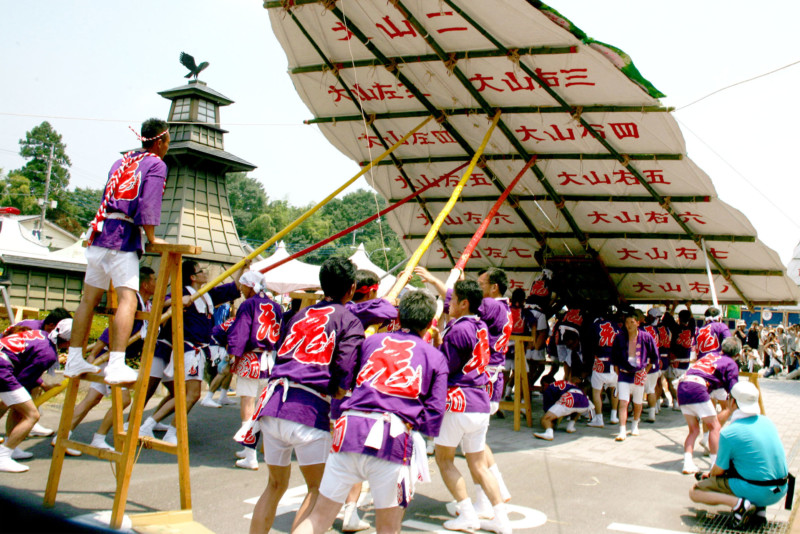 One of the fulfilling eye sights of this festival is the actual setting up of Mt. Harika and the other components needed for the Kabuki stage backdrops. Covering a width of roughly 100 meters, the stage including mountains, buildings, bridges and waves are propped up before onlookers' very eyes in perfect balance with each other. Watching the teamwork and unison of the diligent local youth in action is another scene you don't want to miss.
3. Meet Karasu-Tengu!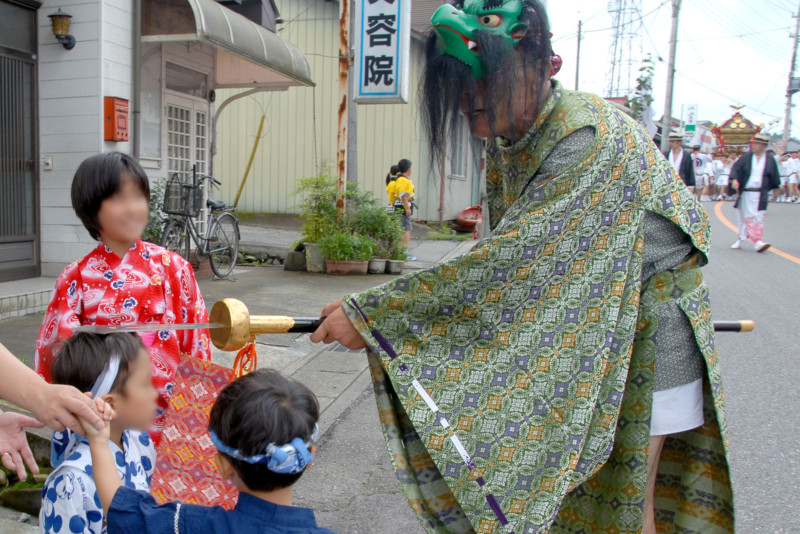 In the morning hours of the second day, you can see the Mikoshi of Yagumo Shrine carried through the city during a reenactment of Togyo (a parade for the transferring of enshrined spirits). It is said that if the Karasu-Tengu (the local interpretation of Tengu, a mischievous deity) rubs you with his long sword during this ceremony, you will spend the following year in good health.