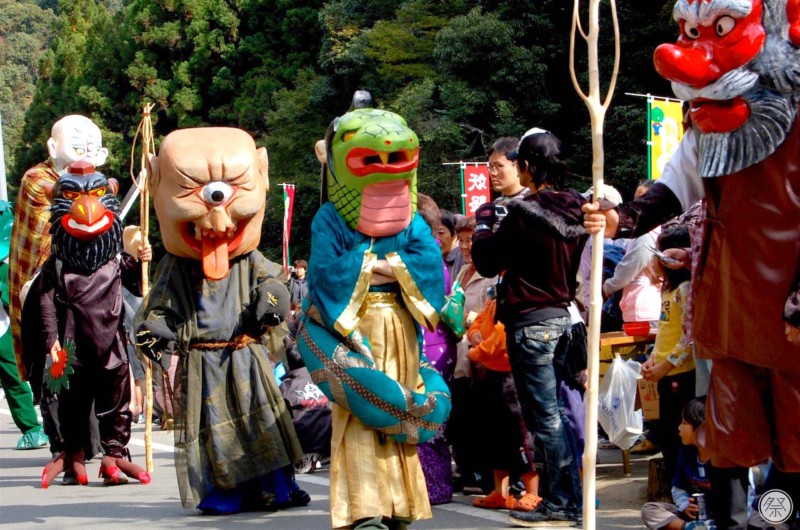 Things to do
1. Meet the Yokai monsters in a great natural environment!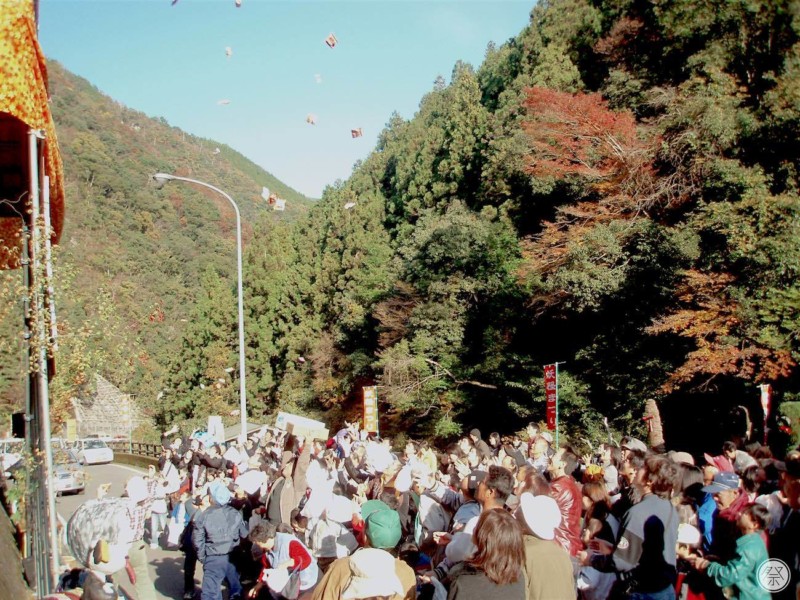 Here in this town surrounded by nature, people used Yokai stories to keep children away from dangerous areas such as forests and cliffs. Furthermore, the tradition of Yokai folklore has protected people from natural disasters and preserved their respect for the gods of the mountain. Therefore, the lives of the local people are deeply connected to Yokai monsters. Many attractions exist throughout the town, such as the "Yokai Yashiki" (haunted house) where monsters are exhibited, and monuments indicate where Yokai monsters appeared. Enjoy the beautiful Yokai filled valley!
2. Enjoy the creepy yet cheerful Yokai monster parade!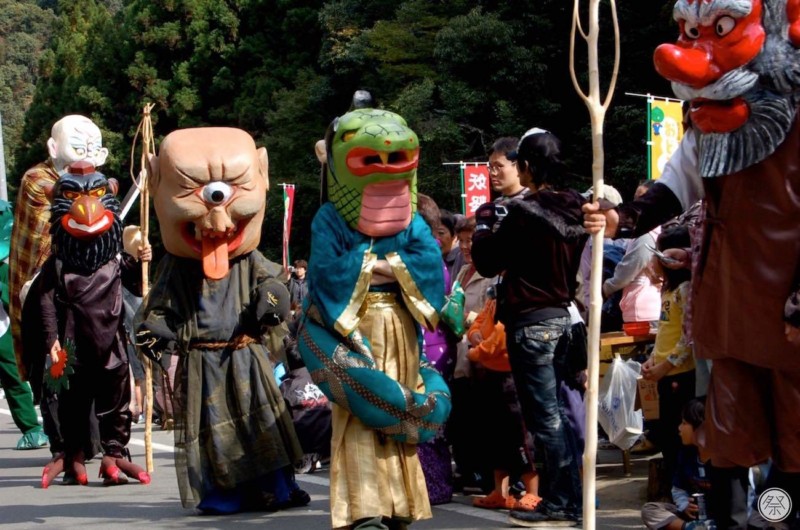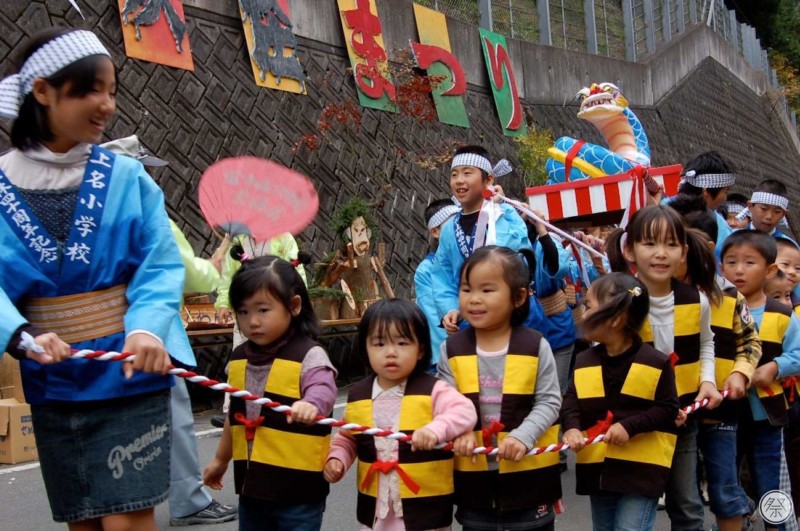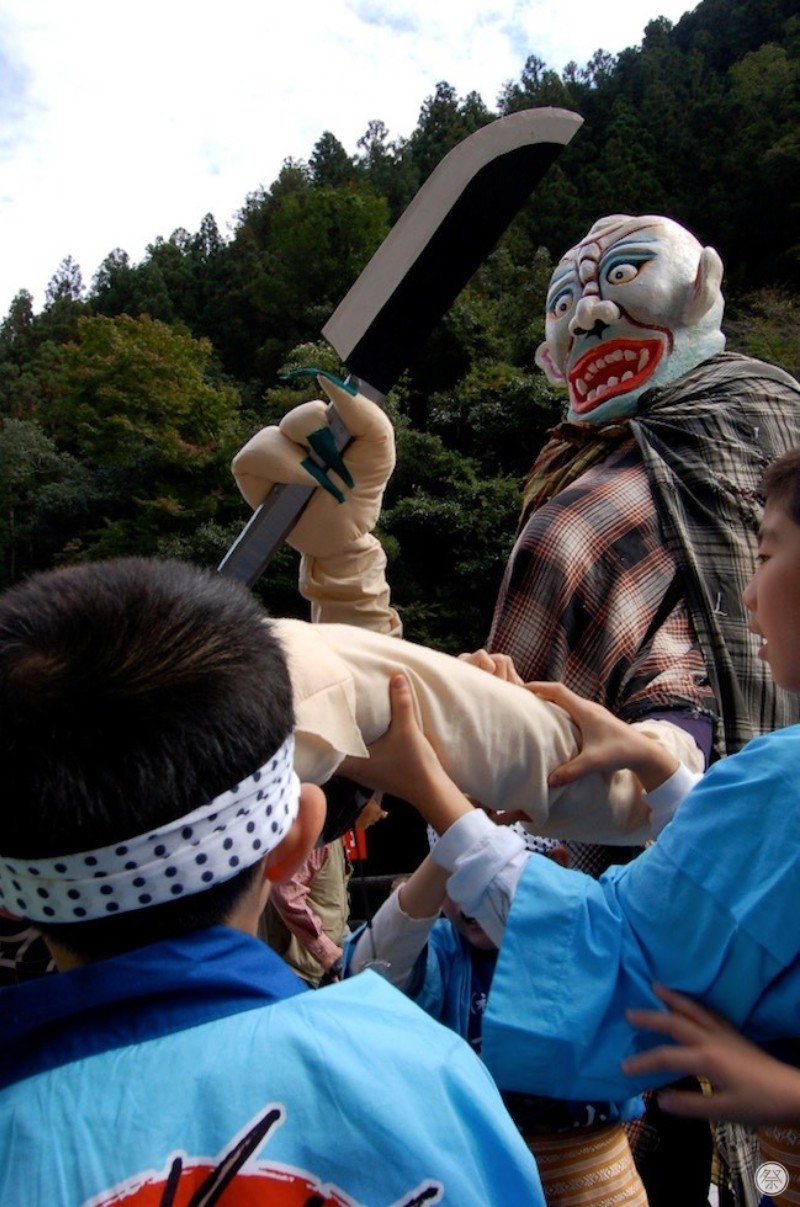 The Yokai parade begins at around 1:40 in the afternoon. The monster suits hand-crafted by the local residents reveal to us the frightening yet friendly nature of the Yokai. Come and watch the many monsters form a parade. Furthermore, international monsters (dressed in outfits) are also welcome to join the parade. Who knows, maybe humans won't be the only ones hyping up the international scene!