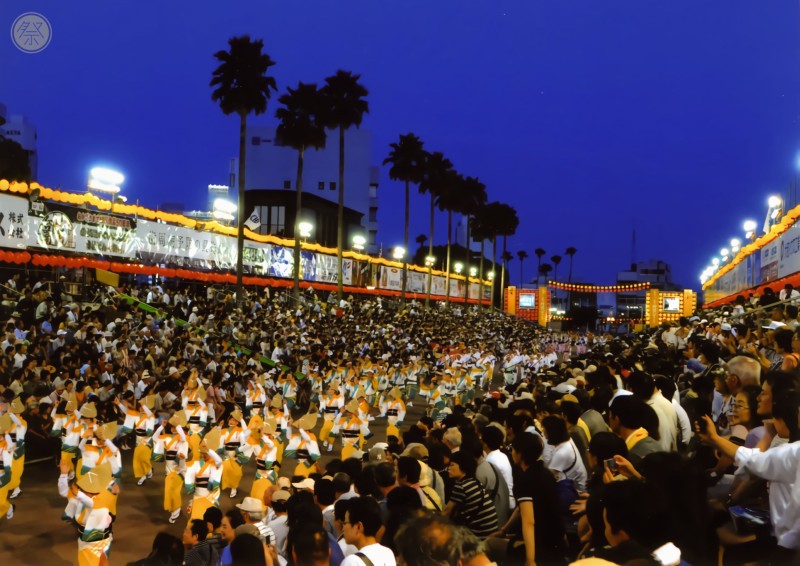 Things to do
1. Get intoxicated by the splendid dance that fills the town.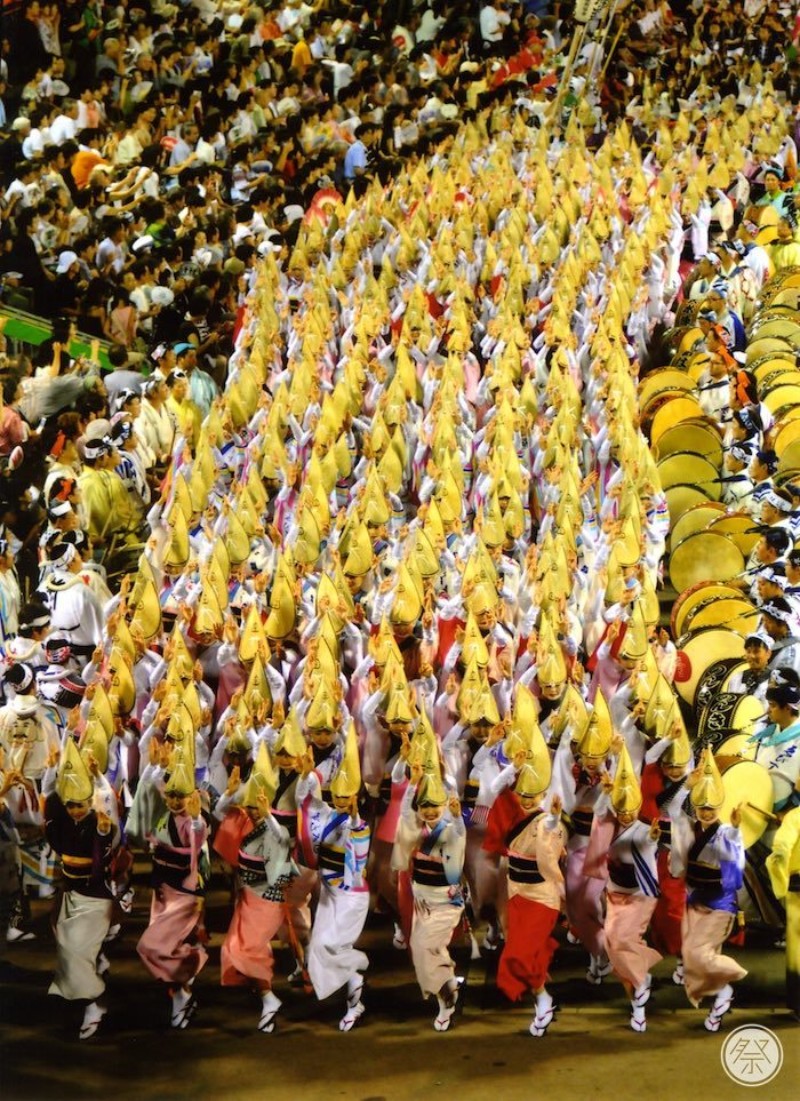 Streets are regulated in center city Tokushima from 6:00pm to make room for the Awa Odori. Shows can be viewed in the streets and in parks. Floods of dancers fill the streets for this amazing highlight whose rhythm is kept in perfect order. There are four viewing locations in parks and the streets that charge for shows that seat 3,000-5,000, and there are two free locations that seat 1,000-2,000 people. In the afternoon there is a performance by Yumei Ren in a local auditorium (there is a charge).
2. Join Niwaka Ren and become an Awa Odori dancer yourself.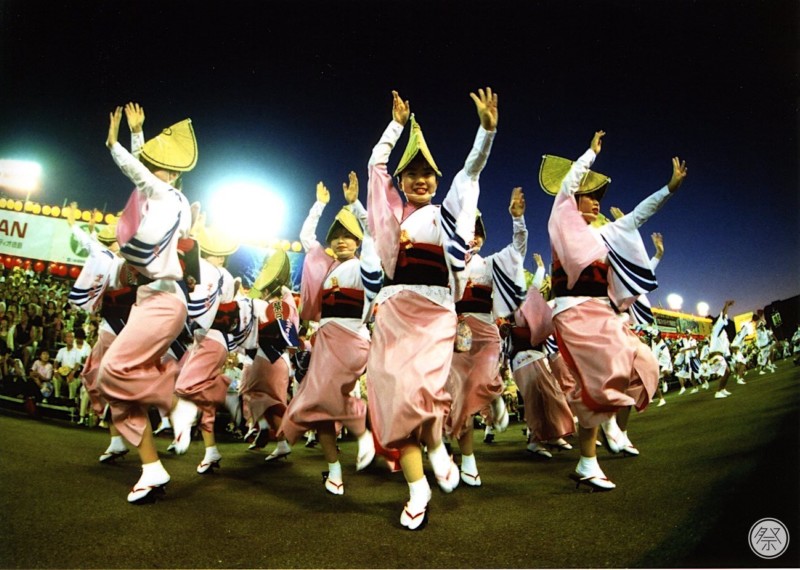 At the Odori Hiroba square in the park, and along Odori Road, many kinds of dancers show off their skills in turns, viewable for free. Any one can participate in the Niwaka Ren and join in on the fun. You will want to give this famous traditional dance a try. Your body will naturally start moving to this unique light rhythm and the passion that fills the town.