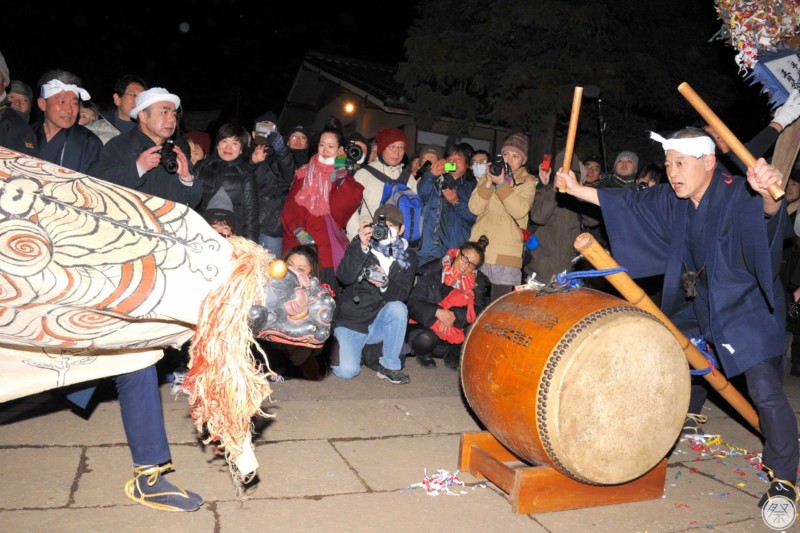 Things to do
1. A play depicting a year of rice farming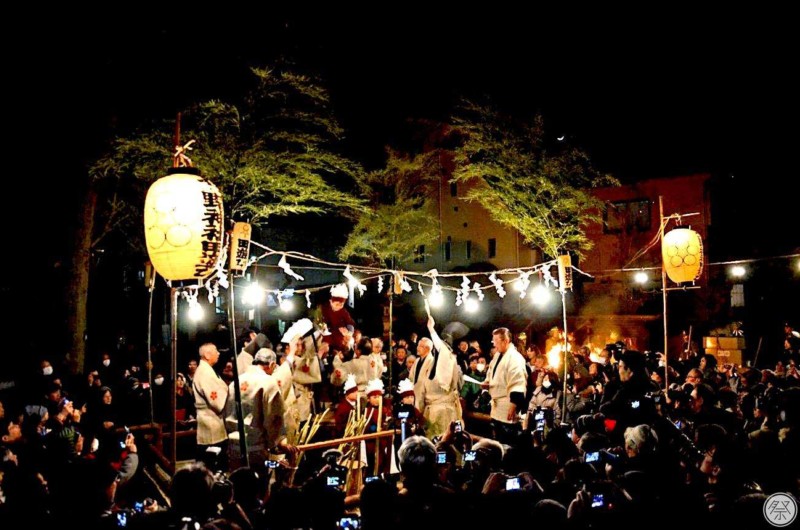 "Ta-asobi" performed as a ritualistic simulation of the year's rice farming prays for good harvest and the descendents' prosperity through acts and performances depicting motions of rice-planting, harvest, etc. A boy is carried in the above picture—this shows a motion representing rice-planting. The act expresses the healthy growth of rice and the child. Watch the ceremony while guessing what meanings each movements must hold. The reason to why the festival is held at night, is because it used to be a secret ceremony held all night long. Please experience the essence of the Japanese farming culture passes on from ancient days.
2. The Okagari in great flames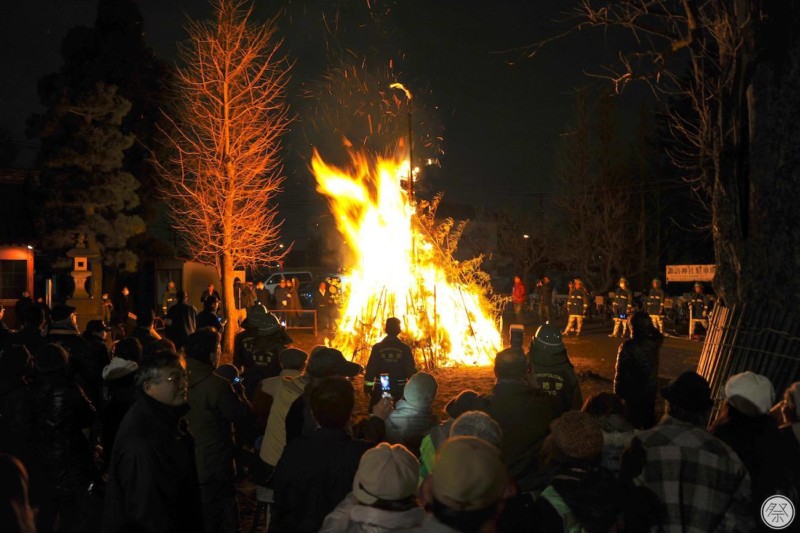 After the Ta-asobi performance, an "Okagari" ceremony is held at the Akatsuka Suwa Shrine where New Year ornaments are piled up and then set on fire. Come watch the flame that purifies the misfortunes of the past year and prays for a happy and renewed year.