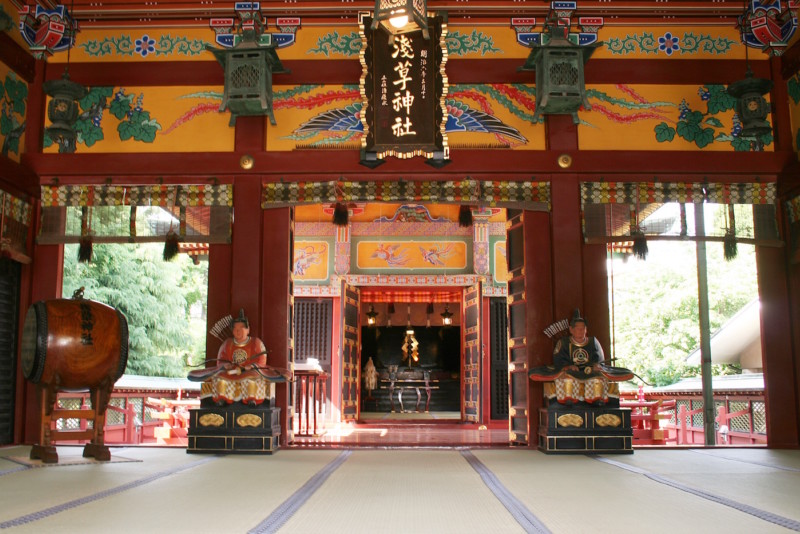 Things to do
1. Experience the traditional performance art at "Dai-gyoretsu" as it kick-starts the festival!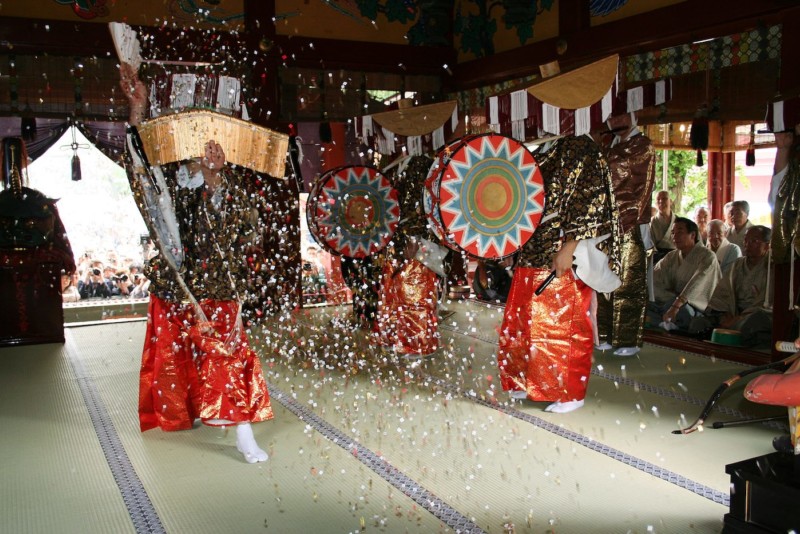 The "Dai-gyoretsu" parade through town during the first day featuring Ohayashi Yatai, Tobigashira Kiyari, Binzasara-mai and Shirasagino Mai, and are especially popular among over-sea visitors.

When the sounds of Ohayashi Yatai are heard, the town of Asakusa jumps up in matsuri-mood. What you especially don't want to miss is Binzasara-mai, Tokyo's intangible cultural asset only seen today at the Sanja Matsuri. Clad in fancy outfits, you cannot miss the men walking with their Binzasara (musical instrument made with many thin pieces of wood) praying for good harvest.
2. 100 or so mikoshis gather for the "Chonai Mikoshi-rengo Togyo"!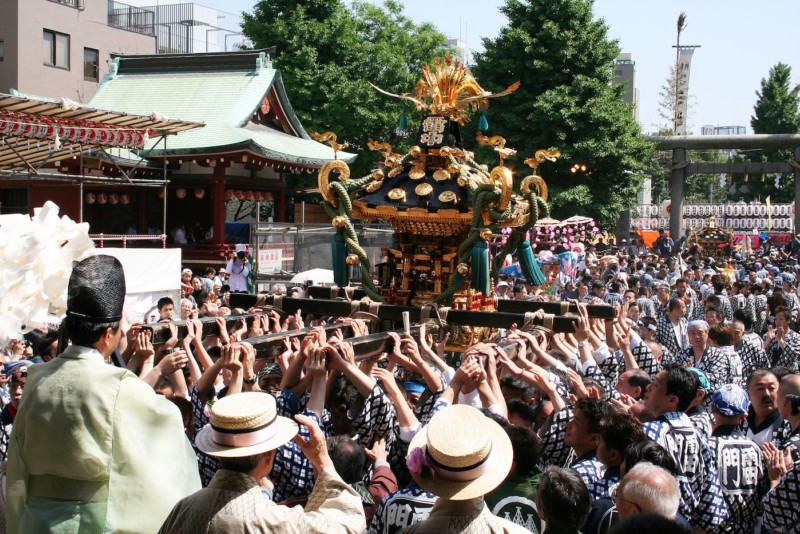 The only time that the mikoshis gather during the three day festival, is for the "Chonai Mikoshi-rengo Togyo". 100 or so mikoshi gather from 44 districts. After being purified at Asakusa Shrine they leave one by one for the Bancho-kai. The area becomes packed with each of the districts' proud mikoshi, the people in an assortment of matsuri costumes as well as all the viewers. It is a rare chance to see this many mikoshis in one place, and you will experience the excitement of the only rough and rowdy festival in Tokyo!
3. Men packed in the shrine compete for the mikoshi handle!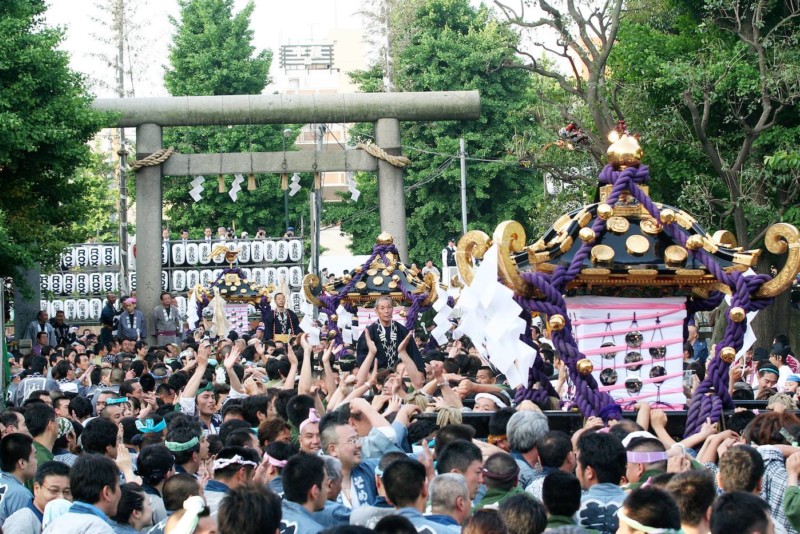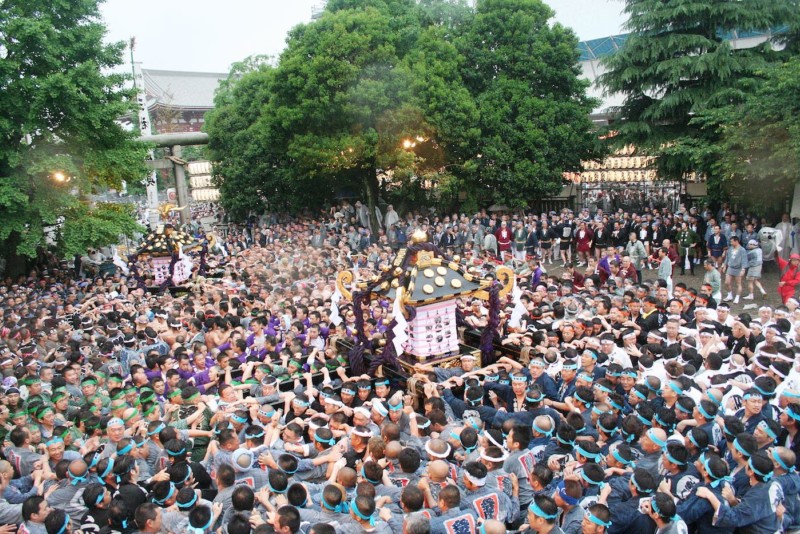 For the viewing of three mikoshis owned by Asakusa Shrine, you must come on the third and final day. The three mikoshis (Ichinomiya, Ninomiya, and Sannomiya) are carried out from the shrine during "Miyadashi", the biggest climax of the festival. The men packing the shrine wildly compete for the mikoshi handle. Over 3,000 men aim at each mikoshi, making this festival known as Edo (Tokyo)'s only rough and rowdy festival.
After the scramble, the mikoshis leave the shrine for its parade through each district. Yet each district gets the mikoshi for a mere 40 min. Known as the "shortest 40 min of the year", the carriers explode their energy on this very moment.