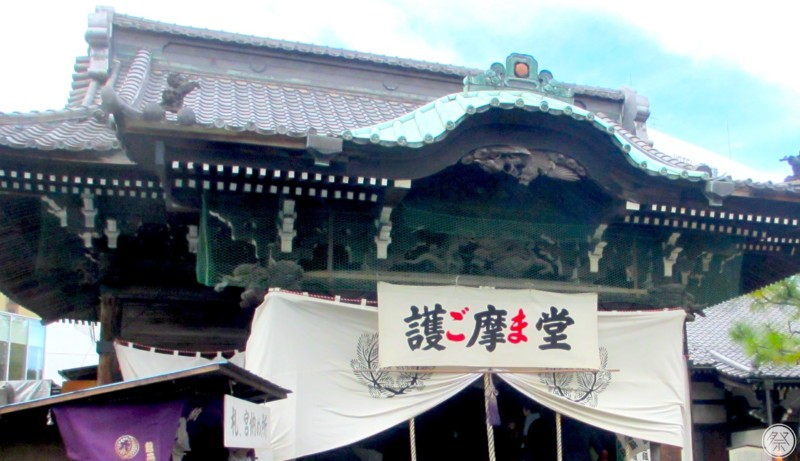 Things to do
1. Enjoy the old style fair.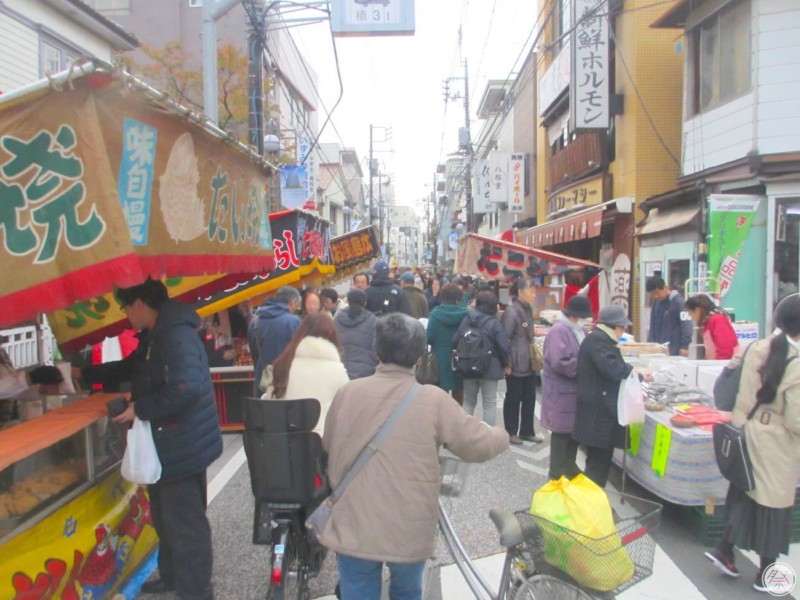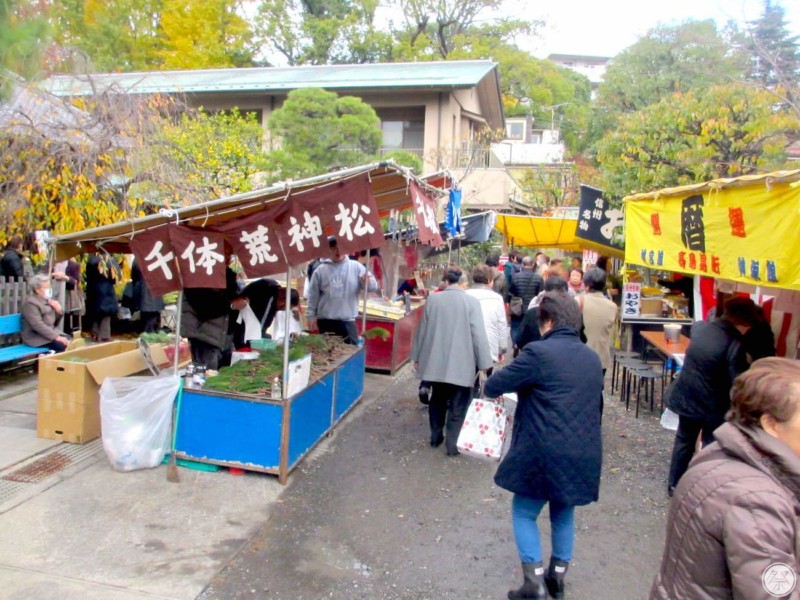 Stalls line the temple vicinity selling underwear, dried goods, custom blended peppers and many other useful and simple products that locals have adored for ages.
2. Taste the good fortune snack Kama Okoshi.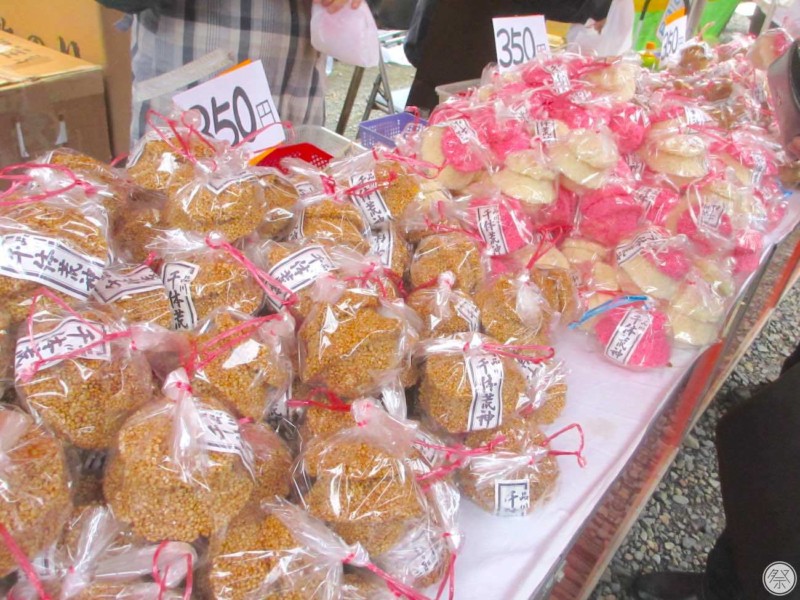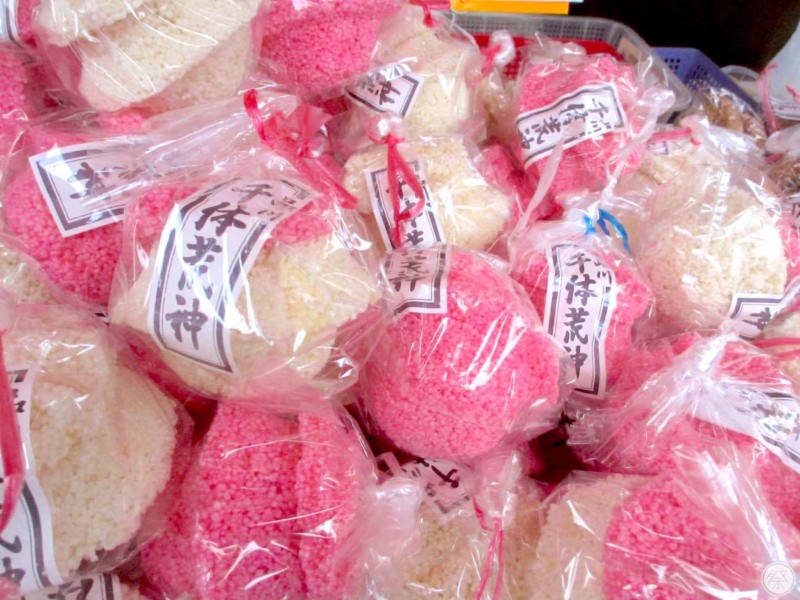 The famous snack of the Sentaikoujin Festival is the Kama Okoshi.
This snack is made of crushed grains hardened with a sweet syrup into the shape of tiny rice cookers—since Sentaikoujin is known for being the god of cooking pot, or "kama." The name "okoshi" also has a double meaning: one, a hardened rice or millet cake, two, the verb "okosu," meaning "to waken" or "bring about." This compound name comes from the old saying "kamado wo okosu" which means "to increase fortune/assets in the home."
3.Witness the purifying fire.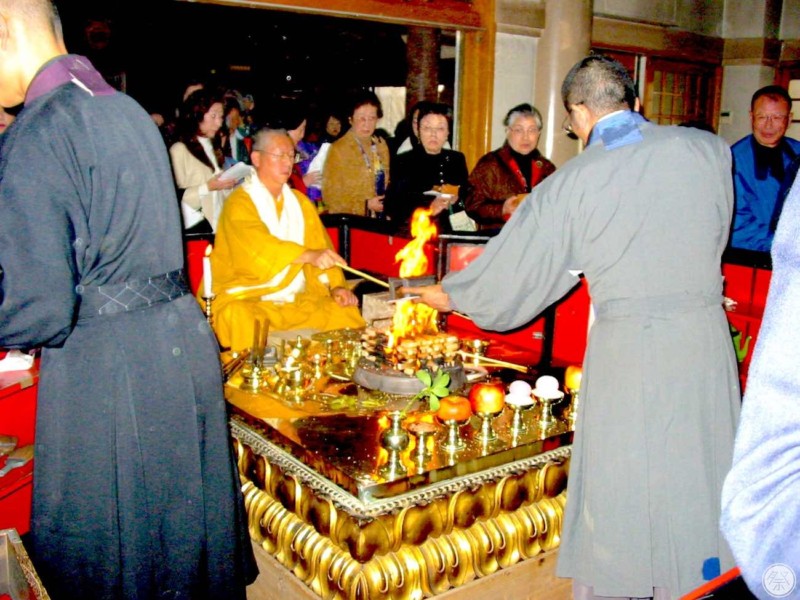 This fire is known as Gomabi and is for purifying "Zushi" and prayer papers that decorate peoples homes. Zushi is a miniature holy temple/shrine with two opening doors that contains a figure of the deity Koujin-sama. It is said that one must not stop anywhere else along the way when heading home after purifying it over the fire or visiting the shrine. Zushi and prayer papers are said to keep the home safe and ward off fire related disasters and are to be kept safely in ones kitchen until the next festival.