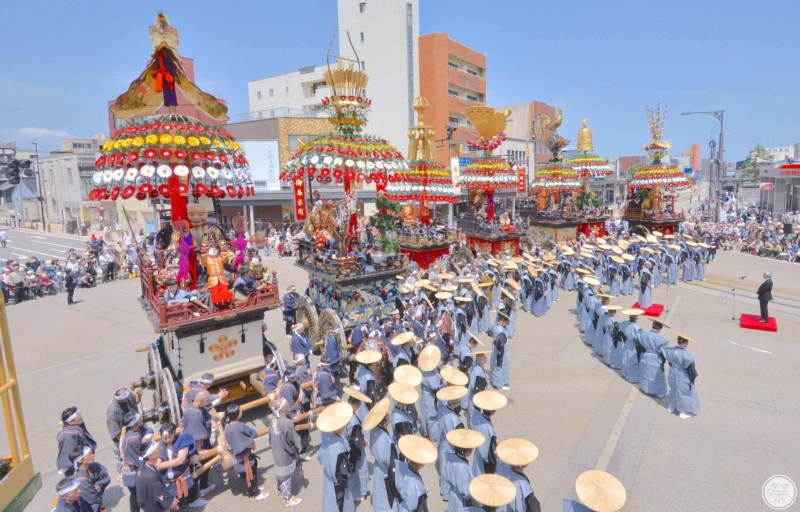 Things to do
1.Behold the pride of the locals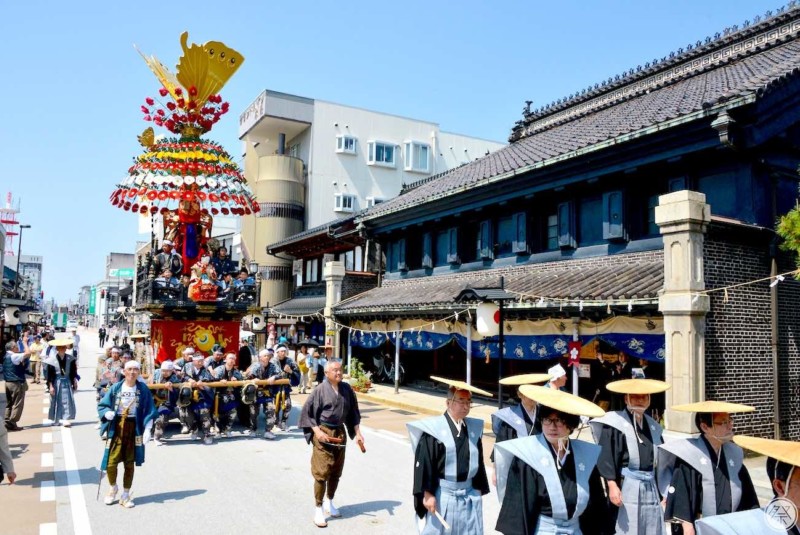 The Mikurumayama floats are modeled after carriages called Gosho Guruma that were used as transportation for the Japanese emperor. It is said that the festival started when the lord of Takaoka was presented with one, which he then presented to the people in 1609. The local townsfolk have protected the floats and have kept them in top decorated shape in hopes of the development of the town. Their spirits haven't changed since and their floats still possess some of Japan's most admiration-worthy decorations.
2.Compare the decorations of each borough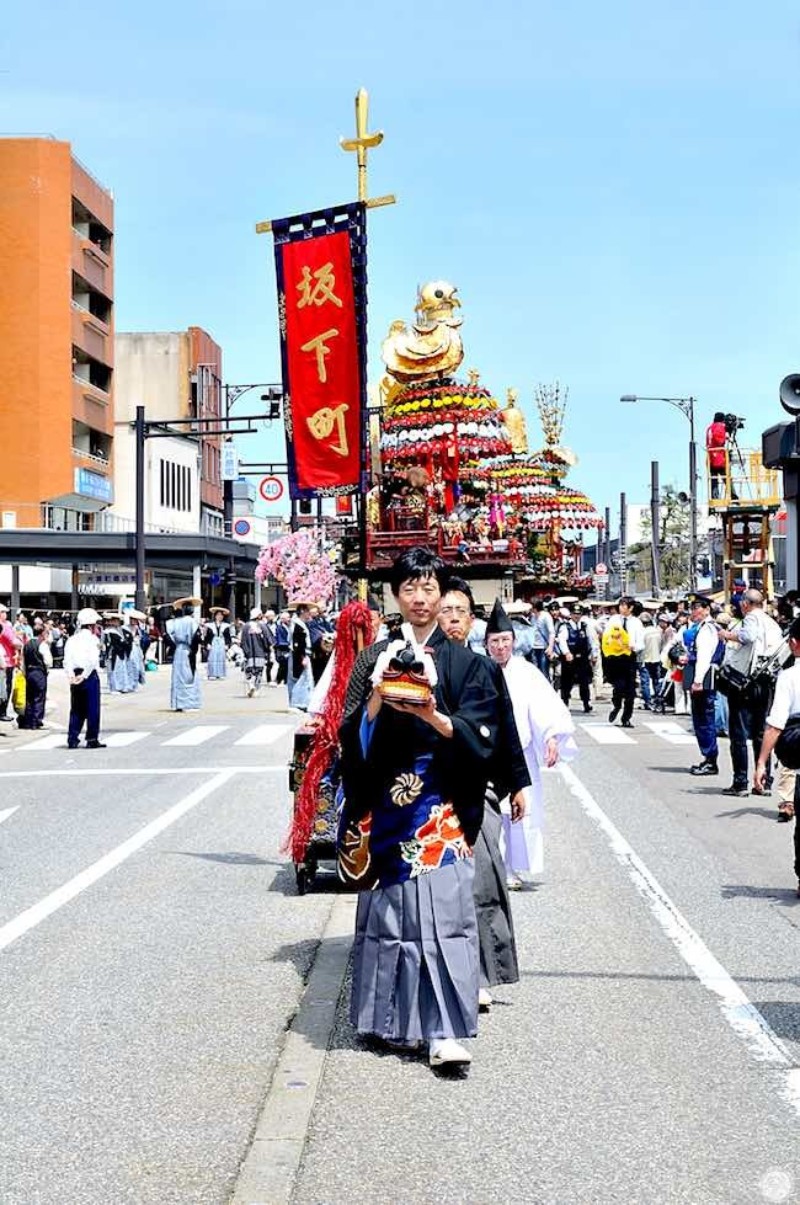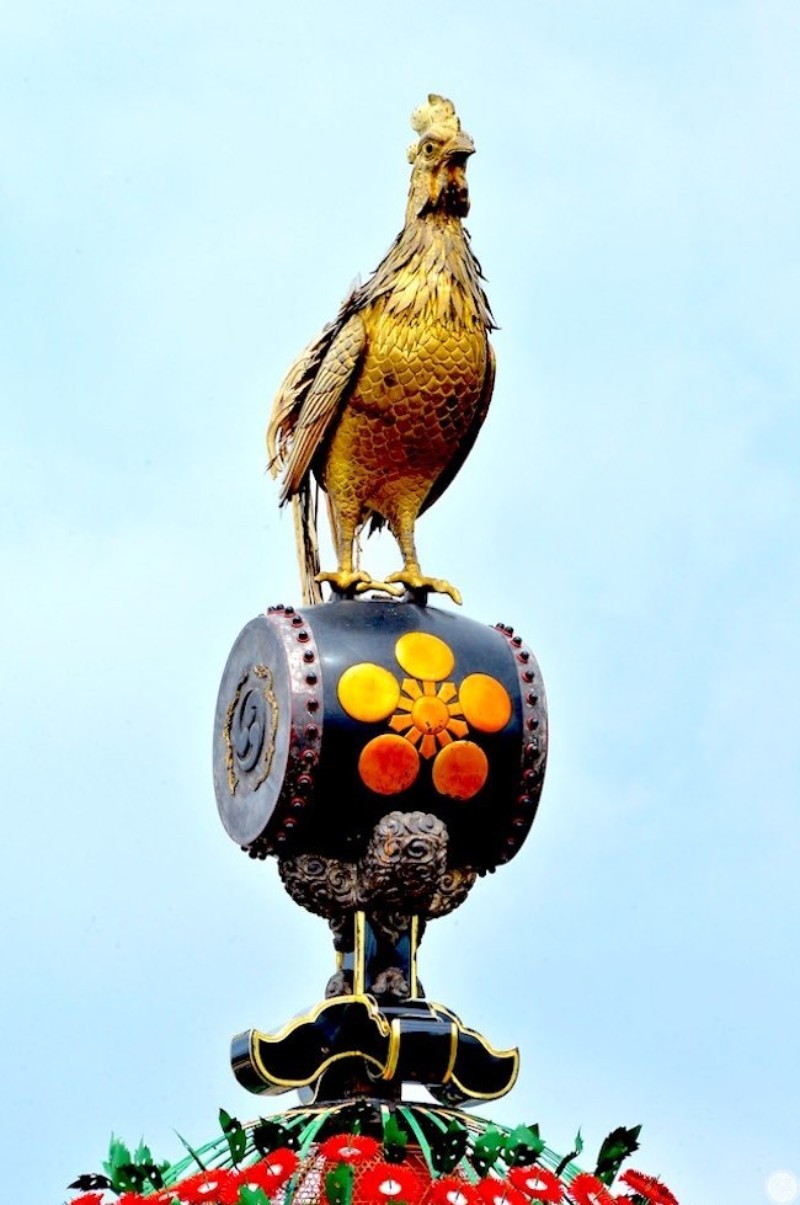 Each of the town's seven boroughs has their own Mikurumayama, which features a distinct decoration on top known as the Hokodome. The Hokodome each boast different shapes, depicting things like butterflies, bells called Gokorei—even roosters—and along with the costumes of the pullers, bring a vibrant decorative side to the festival for viewers to enjoy comparing. The Happi jackets worn as costumes, just like the Hokodome, also represent each borough with designs of dragons, wheels and red snappers.
3.Feel the history through the sound of the wheels
You can't miss the sound of wood cracking and screeching as the floats parade the town. This sound is made possible thanks to the long enduring and dedicated watch and protection by the Takaoka locals. When the floats go around corners or make U-turns, the sound can be heard even louder, accompanied by the calls and cheers of the participating men. Be taken back in time by distinct sound of the wheels!
4.Get the best look of the gorgeous floats the day before the festival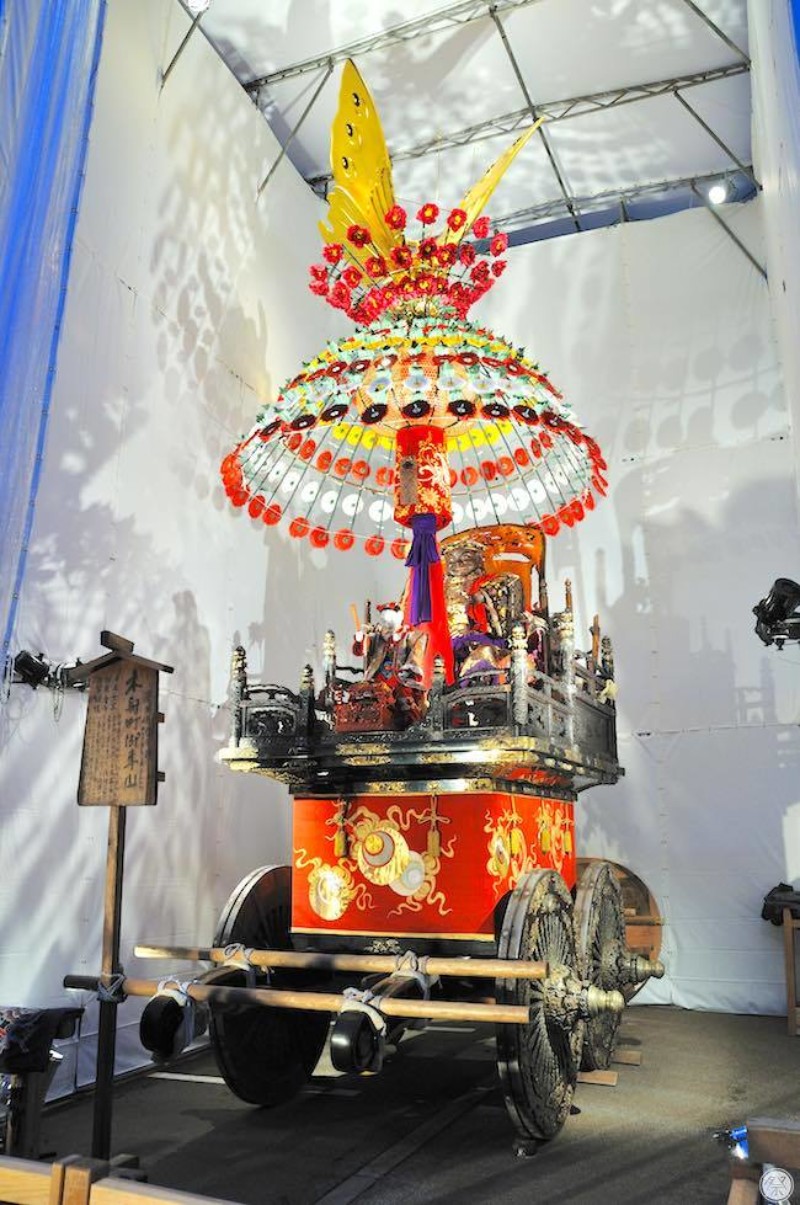 On April 30th, the day before the Takaoka Mikurumayama Matsuri, the floats are displayed at night bathing in the warm glow of festival lights. Not only can you get an up-close look of the floats, but their additional decorations, including dolls and figurines, are also put on display. Get a slow and luxurious taste of these gorgeous displays during dusk that offers an ambience completely different from that of day. Festive Ohayashi music echoes throughout and memorabilia are handed out. The light up displays are held between 6:30 and 9:00pm, April 30th.