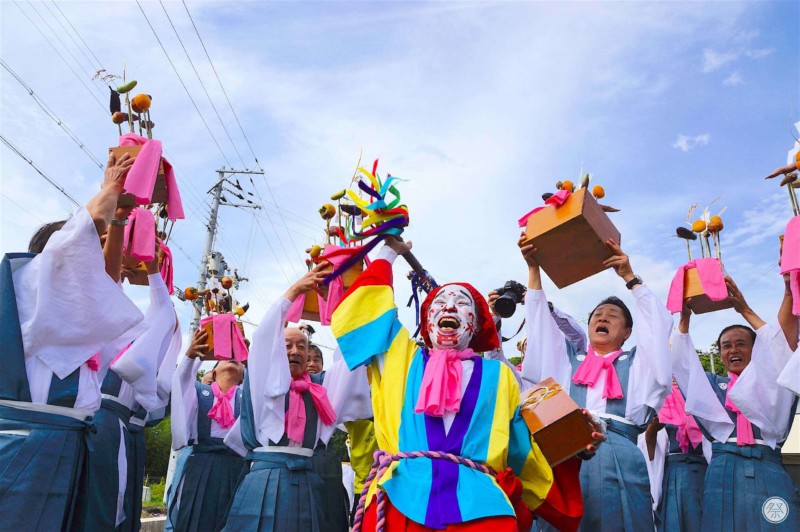 Things to do
1. Watch the meeting of the Demons, marking the start of the festival.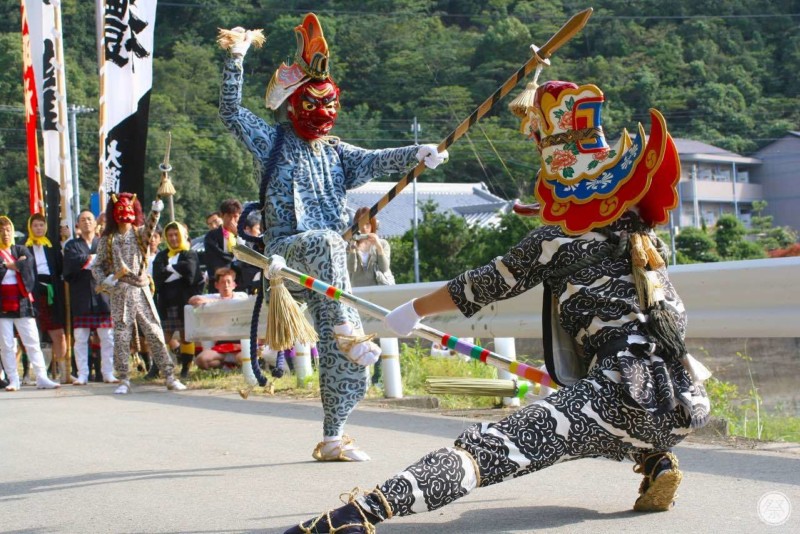 The first highlight of the festival is the very beginning at the "Meeting of the Demons". This festival is celebrated simultaneously by four regions of town. Demons representing each region gather to greet and perform. Enjoy a few solemn and valuable moments before everything turns jolly.
2. Behold the crazy journey of the meandering mikoshi.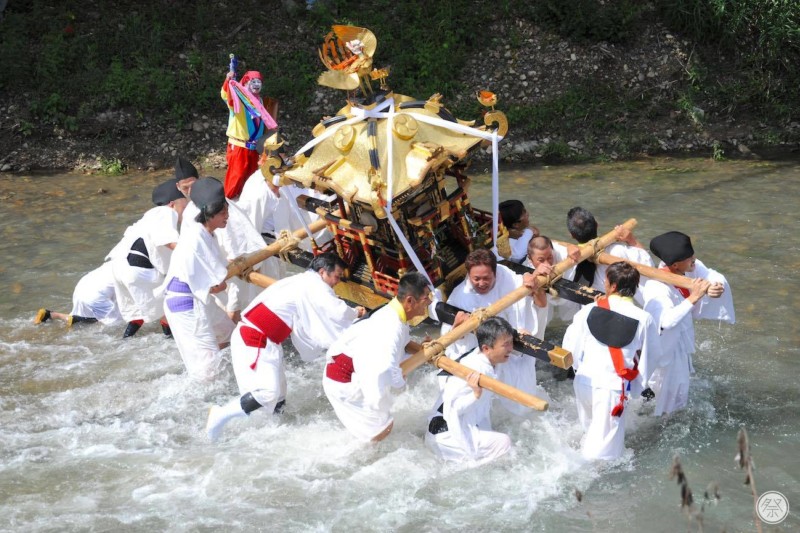 This procession that chants "Laugh, laugh!" sometimes veers off course to jump into a river. It is an incident-filled journey that is unreadable. The Bell Ringer that leads the way, as well as the mikoshi carriers, are seemingly ready to fall over in exhaustion at any moment but joyfully push on through, screaming and laughing. You won't be able to keep from laughing either.
3. Laugh to the end!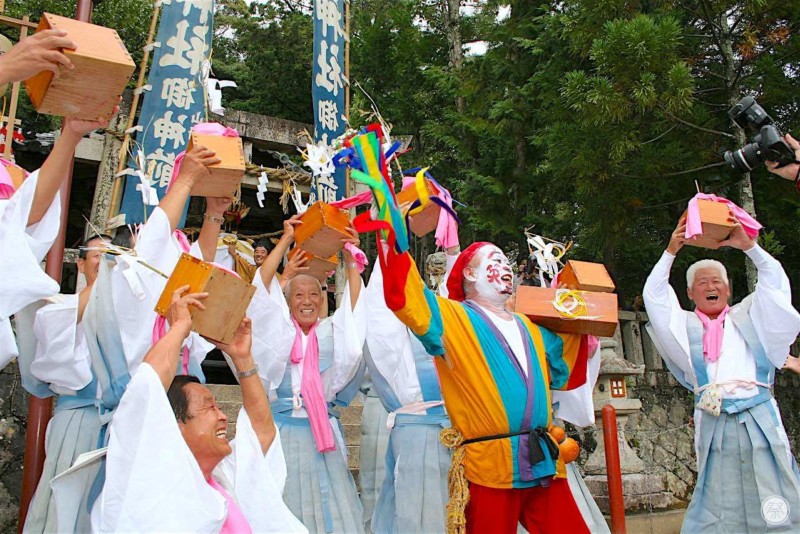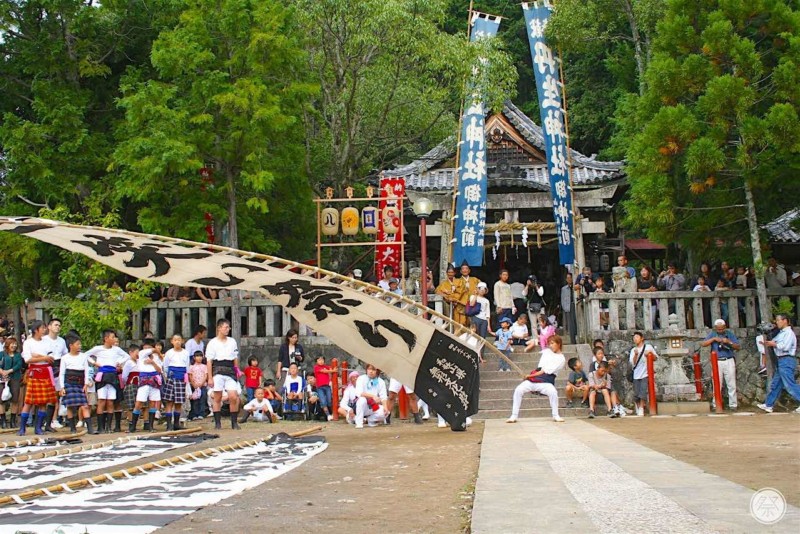 When the Bell Ringer and mikoshi return to the shrine, the festival reaches its climax. Each of the four regions perform their own original traditional dance and bring out the drum floats. Large flags to celebrate the festival are raised to honor the deity. Finally, all regions perform their Shishimai (lion dance) together. This is a festival you can enjoy the whole day through.