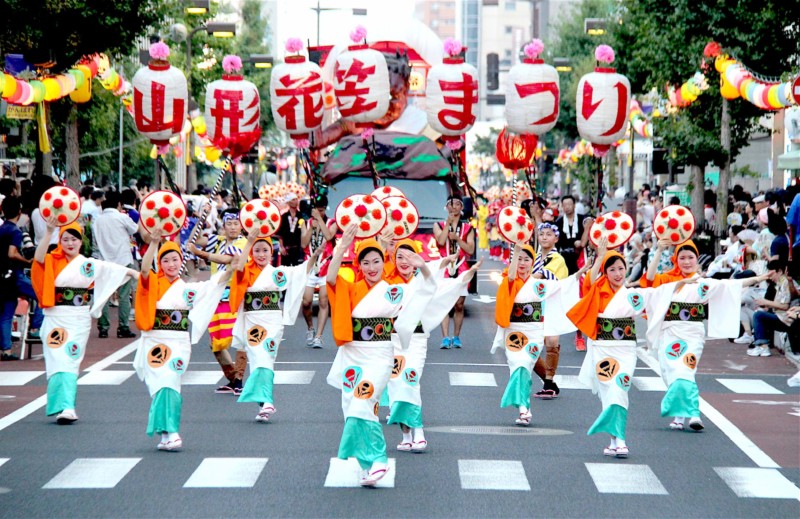 Things to do
1. The highlight of the dancing is here!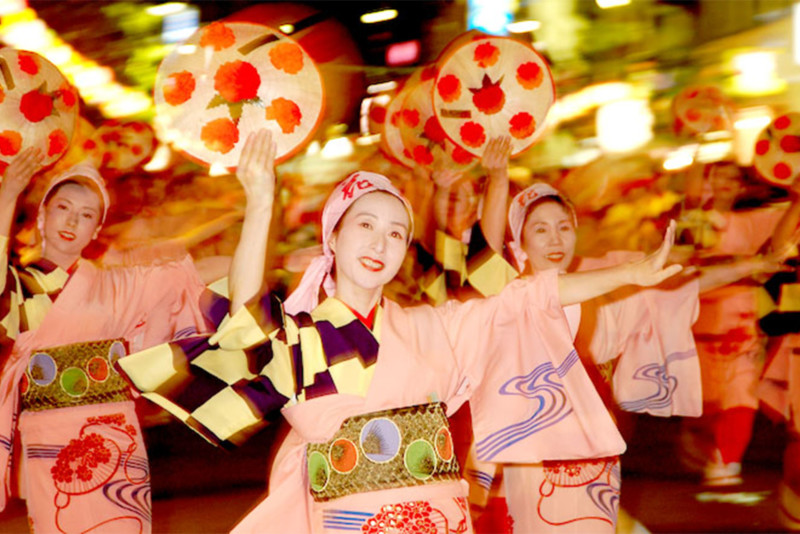 At the Hanagasa Matsuri, you can see such a wide array of dancing and colorful costumes. You will be particularly astounded by the Hanagasa Butodan (a group of traditional dancers made of teachers and their apprentices) and their flawless orthodox performance following right behind the Zao Gongen float at the front of the parade.
At the goal line (Bunsho Kan Mae), you will be intoxicated by the summer night of Yamagata, fully glowing by illuminated arches and lanterns, a real summer festival treat.
2. Join in on the Hanagasa Odori!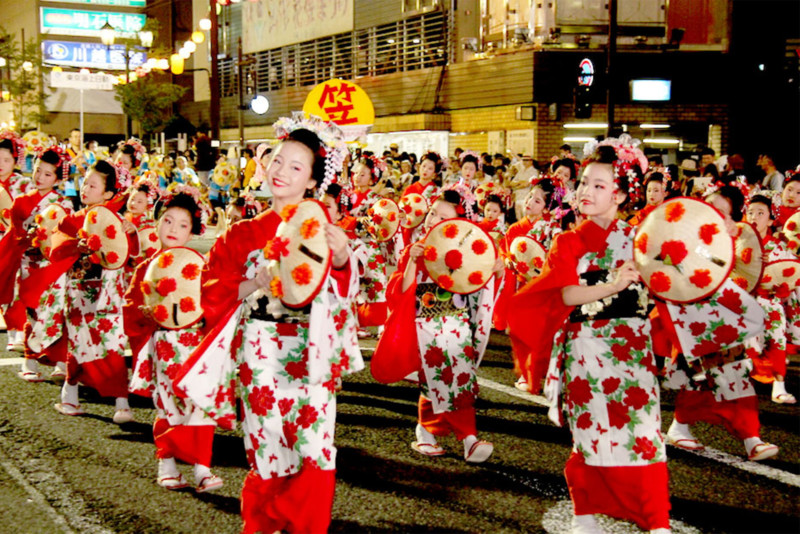 You can participate in the Wa Odori that takes place in front of the Yamagata City Hall by the goal line right before the parade starts, or at the tail end of the parade where any one can "jump in freely". During the day at the Manabi Kan building, you can practice at proper dance lessons before jumping into the parade. (Check the lesson times on the Hanagasa website)
The festival really picks up towards the end of the parade and reaches the peak of excitement as the last group crosses the goal line.
3. Enjoy Yamagata City during the afternoon
Leaving the Yamagata Station, there is a 100 yen bus that circulates center city, passing by many tourist attractions and historical buildings so be sure to take advantage of that during the light hours in preparation for the festivities at night.
4. Get your hands on a Hanagasa!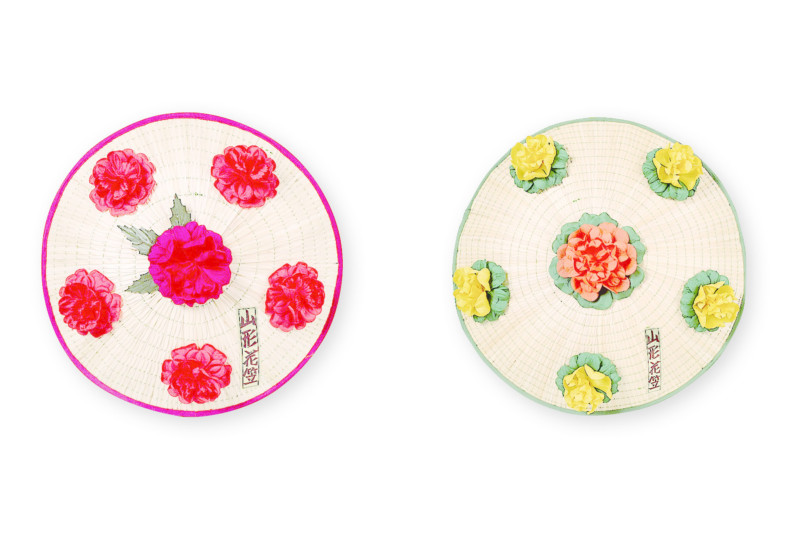 For those who are truly captivated by the festival, there are Hanagasa as well as CDs with festival songs that make perfect souvenirs. There are also simplified small handmade Hanagasa Fans made from traditional paper, and foldable fans as well.
Picture provided by Yamagata Pref. Hanagasa Committee