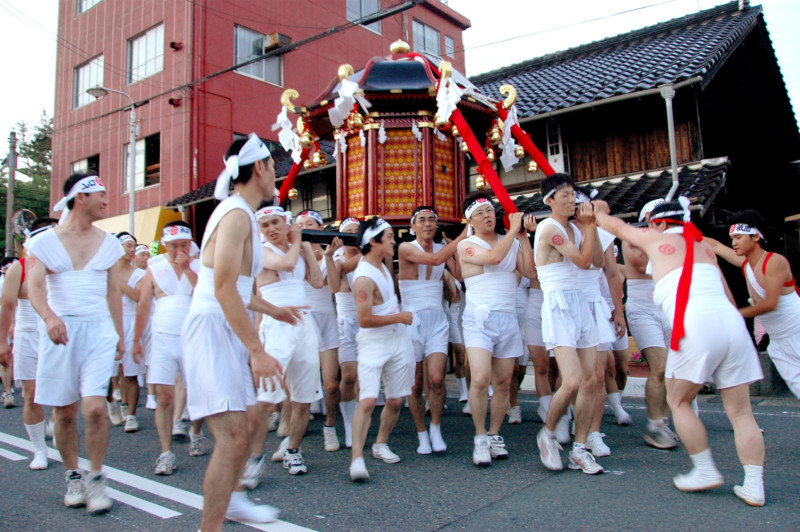 Things to do
1. This dance signals the beginning of the festival.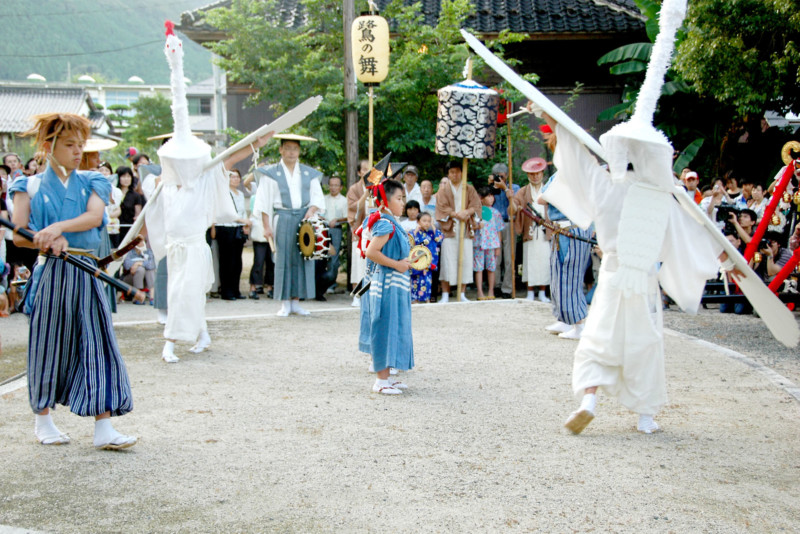 The "Dance of the Heron" held on the opening day is special to Yamaguchi in that it is not a part of the Kyoto Gion festival, its predecessor. Adult men clad in male and female heron costumes put on a 3 minute performance which has been inducted as a Folk Cultural Property by the prefecture. It has that much history. You have to check out these herons kick the festival off!
2. Over 1000 people dancing?!?!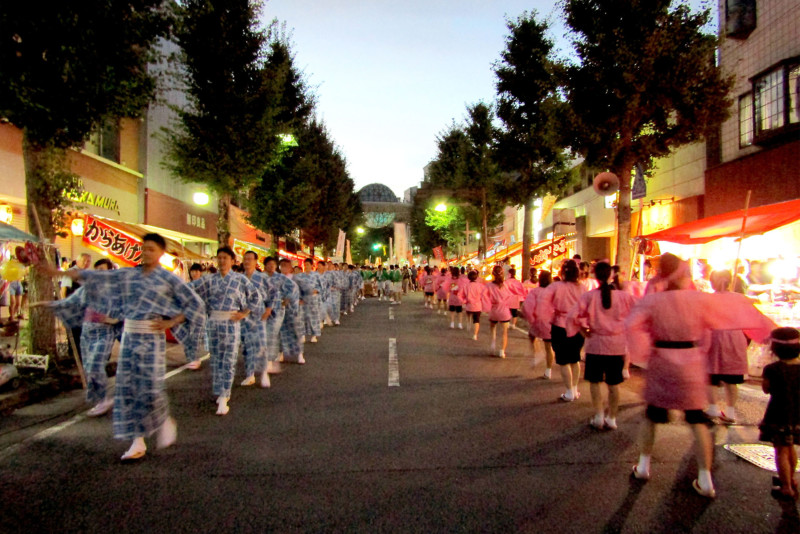 On the 24th, over 1000 residents of Yamaguchi City join this dance every year and parade through the streets swaying to the music. Dance groups the participate from many different neighborhoods perform with loads of original flavor to the song "Imperial Lord of Ouchi".
3. Try carrying the awe-inspiring Mikoshi!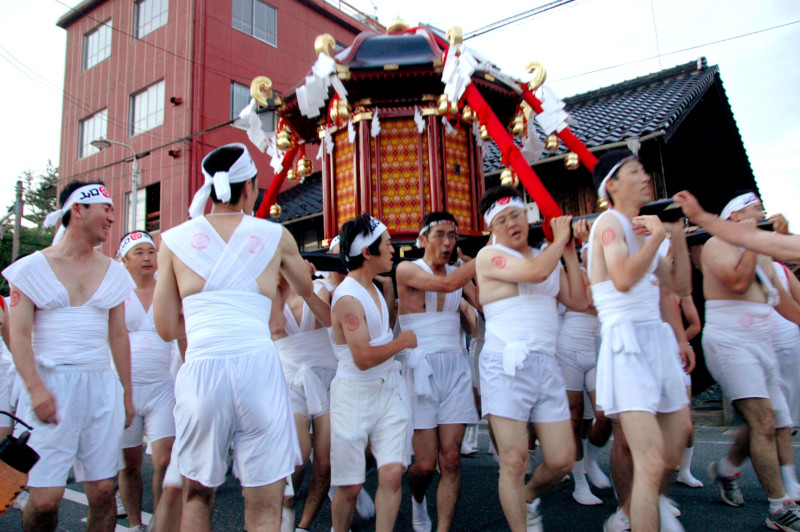 One highlight of this festival is the Mikoshi (portable shrine) that is carried all throughout the event. On the first day, the city is circled by three mikoshi and two