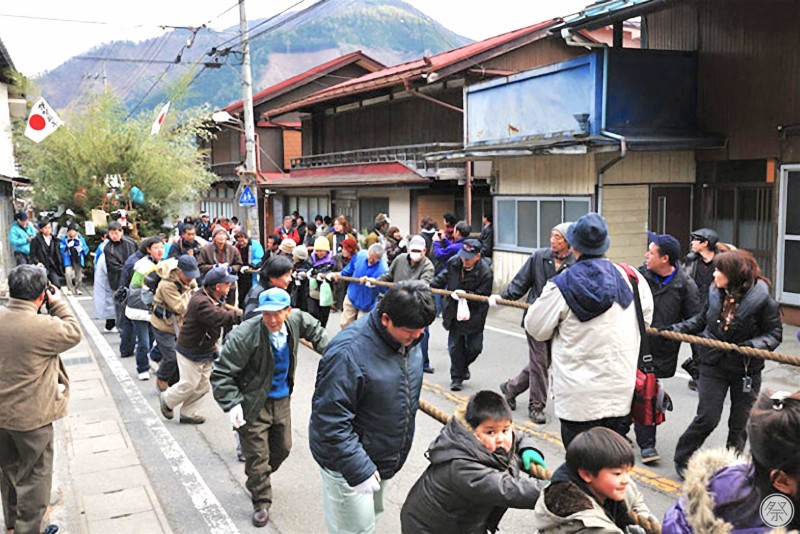 Things to do
1. Take part in the only festival in Japan that uses the Shura sled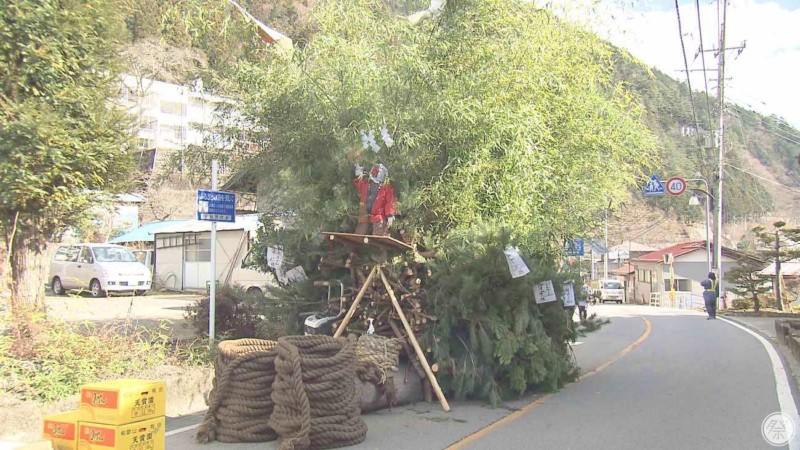 The Shura is a wooden shipping sled that has been used since ancient times. Pine and bamboo decorations from the local households are piled on and it is crowned with that year's zodiac on front. When fully loaded it reaches two tons and is known by the nickname "Omatsu-sama." Thirty meter long ropes are attached to the front and it is pulled all the way to where the local deity resides as an offering.
2. Have fun with the locals!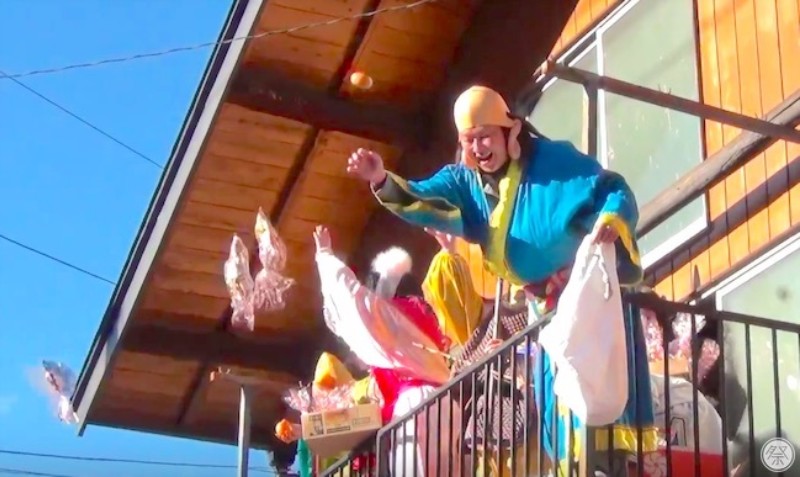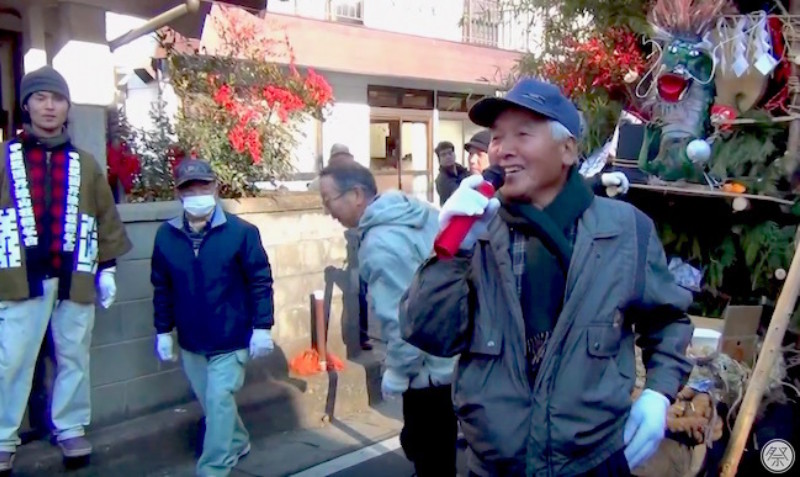 The Omatsuhiki is a popular hands-on public event that is celebrated by the whole village along with the visiting out-of-towners. Loads of sake is drunk by participators and mochi is scattered all along the road for people to take home. The most exciting part is when locals toss mandarin oranges from their second story windows to the crowd below. Visitors are able to take part as well so get in there and have fun. There are also many songs and dances held as entertainment during the Omatsuhiki. The "Kiyari Uta" song that is sung while pulling the sled brings all participants closer and creates an exciting mood for all. Be sure to check it out as well.
3. Bring home a small Kadomatsu yourself
The Kadomatsu decorated on the Shura is originally a household decoration and can reach up to 150cm tall. Miniature versions of this Kadomatsu are popular gifts at this festival and make great souvenirs to bring home to your loved ones, showing a perfect example of the New Years feeling of Japan.