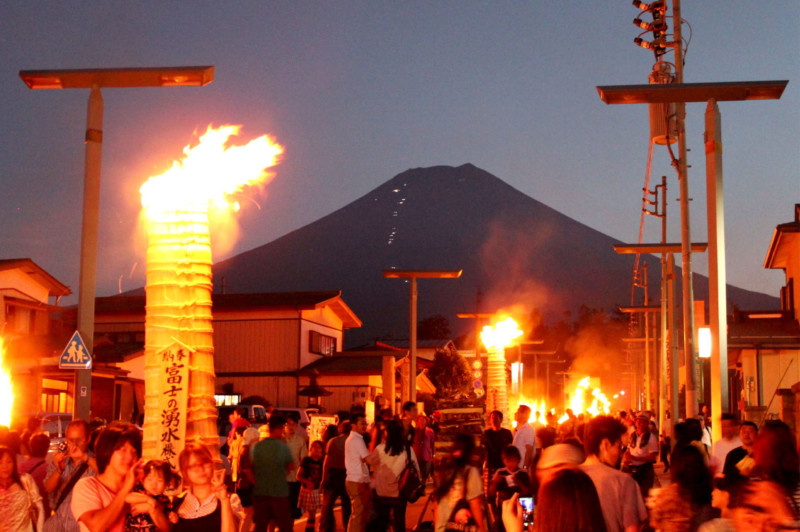 Things to do
1. Check out the 14 ritual servants link history!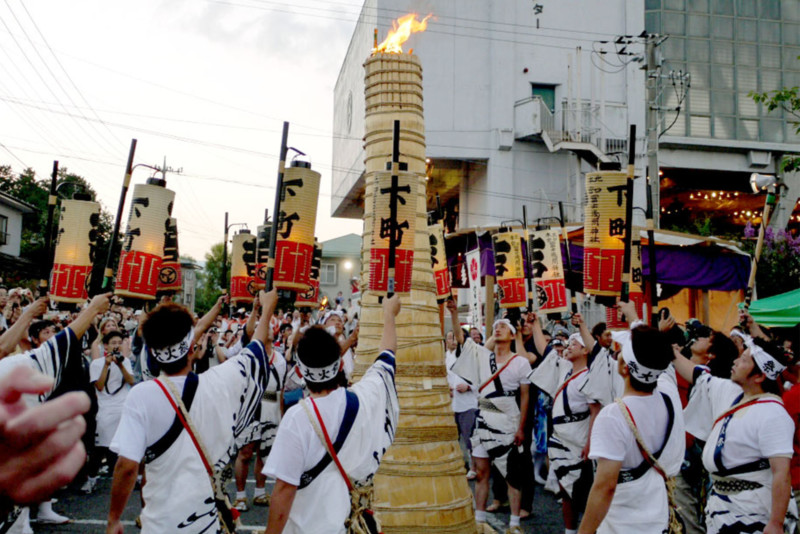 Ritual servants known as Caretakers, or Sewanin, play an important part at this festival when visiting the Sengen Shrine. From the three surrounding boroughs, 14 young men are chosen as representatives to be a part of the main annual shrine services and dedicate themselves to various projects regarding the fire festival. Finding contributors to offer donations towards making the giant pine torches possible is considered a particularly important mission, and they become busy running about, gathering donation six months before the festival. When August comes around, they will take off their own work and burry themselves in the heavy load of festival preparations.
Even now, you will be able to see the lot of young men crying tears of accomplishment as the fire festival comes to an end and they are relieved from their positions in front of Zuishinmon Gate.
2. Listen to the earth rumbling Mikoshi appease the savage Mt. Fuji!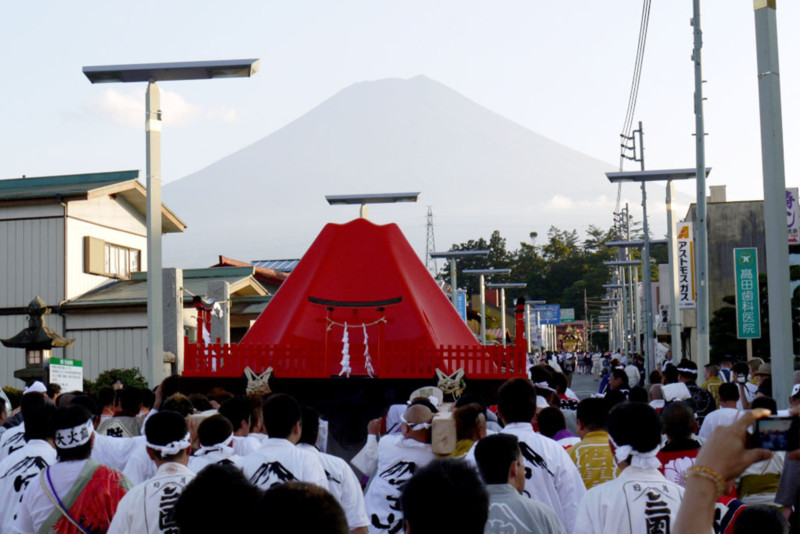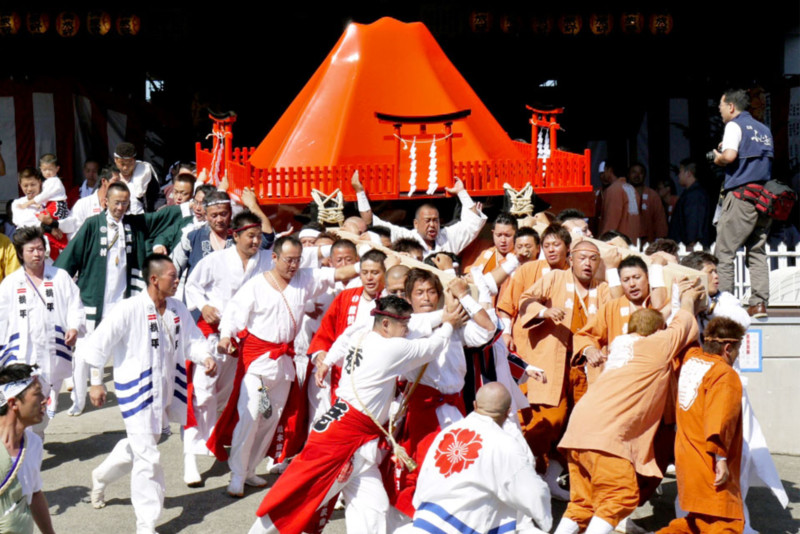 As the Mt. Fuji shaped Oyama Mikoshi, or "O-yama San" as the locals call it, is violently whisked around on the shoulders of its carriers, you might be able to catch a glimpse of the 1 ton O-yama-san being thrown to the ground, an intriguing and rare act to do to any portable shrine. On the afternoon of the 27th, as the Mikoshi is walked around town, the sound of it crashing to the ground can be heard from afar, "thud, thud thud!" This act is said to have come from past locals trying to appease and quiet the erupting Mt. Fuji by throwing its "double" into the ground. This ritual happens at four different locations along the parade route so make sure to witness one of them!
3. Three hundred Susuki branches create a magnificent vortex!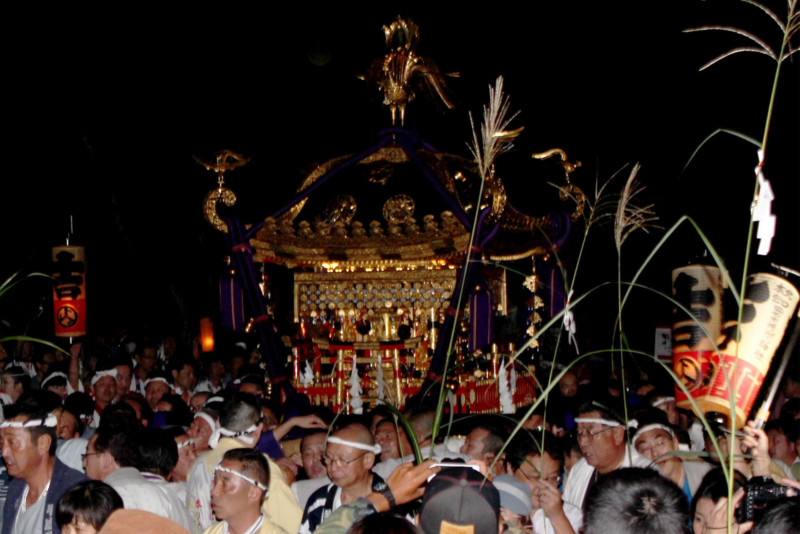 The climax of Yoshida's Fire Festival is during the Susuki Matsuri held at Kitaguchi Hongu Fuji Sengen Shrine on the 27th. As the night approaches and the sound of drums echo throughout, the Seko come rushing in like a wave with the Mt. Fuji shaped mikoshi and begin to circle the area of the shrine grounds called Takamanohara along with the viewers and local participants. It is an overwhelming sight to see over 300 onlookers follow the momentum of the mikoshi and its diligent carriers. The heat of the festival gives birth to a vortex as the tide of people reaches a max.
Onlookers may join in after the Myojin Mikoshi circles twice and the Oyama Mikoshi comes for the third lap.