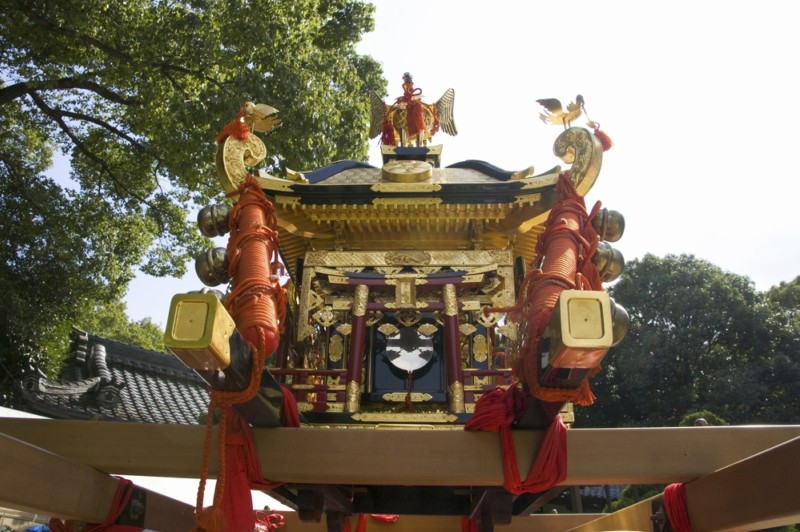 Mikoshi (portable shrine)
The Mikoshi is the portable miniature shrine carried by the parishioners of a shrine during festivals that holds the spirit of the deity of that shrine. It is paraded around local areas and signifies the warding off of misfortune and wishing for the happiness of its people. In other words, it's like preparing a sports car (the best car!) for god, and taking him around for a joyride.
The reason for shaking and rocking the mikoshi while carrying it, is not just to make a racket, but rather a gesture for the deity, to have it involved in the fun of the festival as the main focus. Rocking the mikoshi is to invigorate the deity and enliven the land.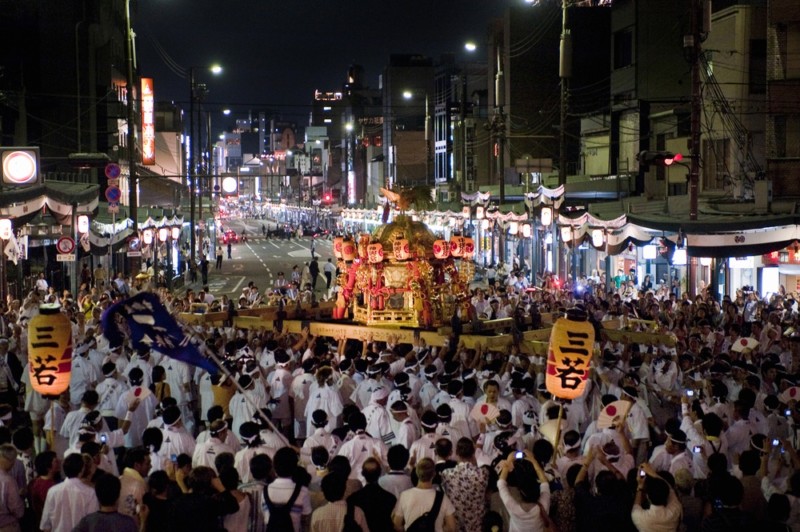 Carrying and shaking the mikoshi can be dangerous at times and injuries are not rare. Those carrying, do so with resolution, in order to excite the festival. Please be sure to take care when you join in on festivals.


Insight on Shintoism from Florian Wiltschko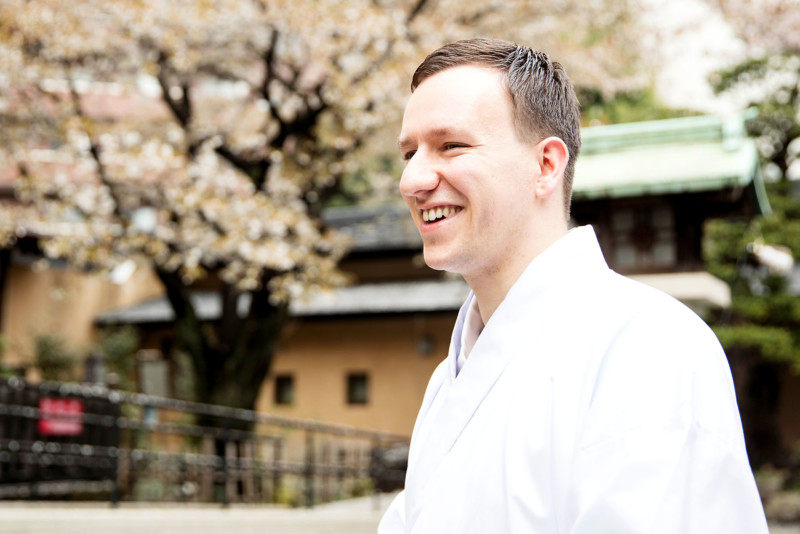 Born in 1987, in Linz, Austria.
From a very young age, Wiltschko took an interest in Japan and gained knowledge through reading. When he was 14, he came to Japan on a family vacation for the first time, and visited many Shrines and Temples, which raised his level of interest even more. In 2007, he entered the Ueno Tenmangu Shrine in Nagoya, and studied about Shinto priesthood while living there. Upon returning home, and graduating from Vienna University in Japanese Studies, he moved to Japan for good and entered Kokugakuin University and majored in Shinto Studies. After graduating from his special training in 2012, he was appointed "gon-negi" (lowest ranking priest) at the Konno Hachimangu Shrine in Shibuya, Tokyo, fulfilling the position for 4 years. From May of 2016, he will continue his priesthood at Nobeno Shrine in Tsu City, Mie Prefecture.