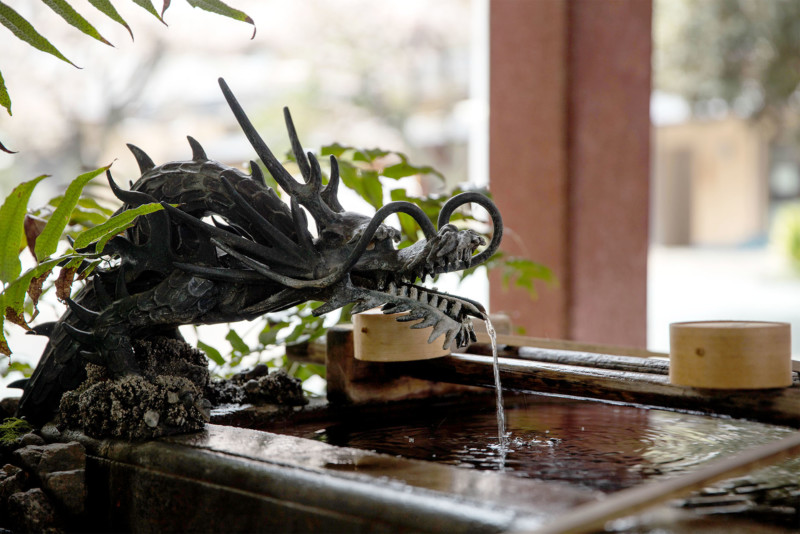 Proper way to visit a shrine. 2 - Washing your hands
Visiting a shrine requires mind, not only form.
After you have the right mental attitude, next comes washing your hands. After entering the Torii and walking down the Sando (sacred walk way), you will find a hand washing basin. This is used for washing (or simply wetting) your hands and rinsing your mouth out, and is done to signify purification (Misogi).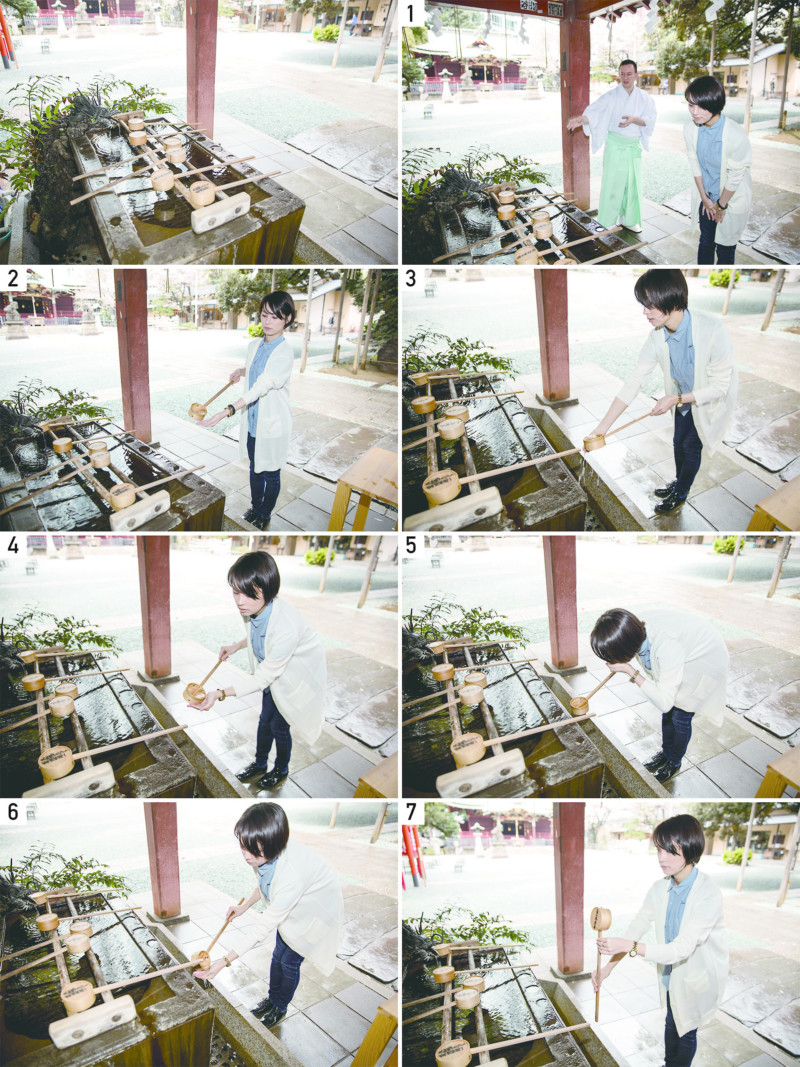 Steps
1 - Give a slight bow towards the water basin.
2 - Hold the dipper with your right hand to pour water on your left hand.
3 - Switch hands and pour water on your right hand.
4 - Switch hands again, cup your left and pour water inside.
5 - Use that to rinse your mouth. Do not swallow. When you spit the water out, cover your mouth so as not to be seen.
6 - Re-rinse your left hand once more.
7 - Pour out the remaining water from the dipper, dip it one last time in the water for a final purification and return it to its place.
*Please be sure to pick up enough water from the beginning so you do not have to refill it multiple times. Try doing the whole purification process in one fluid motion, at a respectively low level, so as to keep water from falling back into the water basin.


Insight on Shintoism from Florian Wiltschko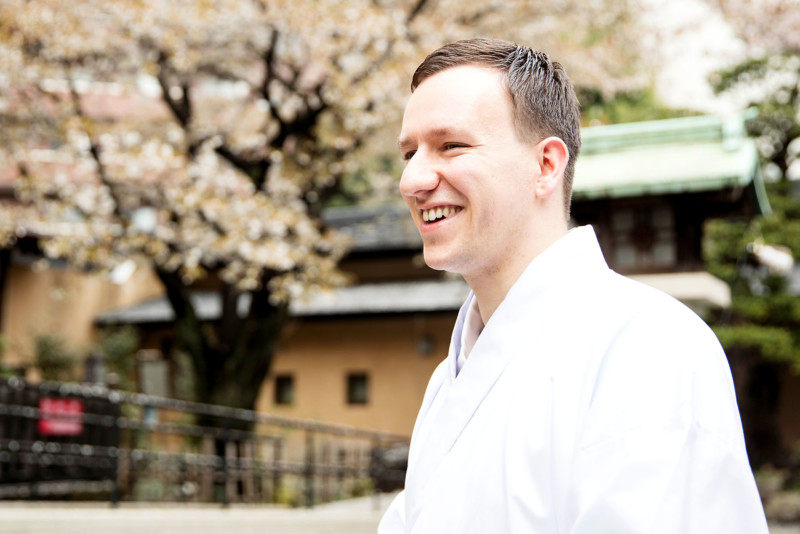 Born in 1987, in Linz, Austria.
From a very young age, Wiltschko took an interest in Japan and gained knowledge through reading. When he was 14, he came to Japan on a family vacation for the first time, and visited many Shrines and Temples, which raised his level of interest even more. In 2007, he entered the Ueno Tenmangu Shrine in Nagoya, and studied about Shinto priesthood while living there. Upon returning home, and graduating from Vienna University in Japanese Studies, he moved to Japan for good and entered Kokugakuin University and majored in Shinto Studies. After graduating from his special training in 2012, he was appointed "gon-negi" (lowest ranking priest) at the Konno Hachimangu Shrine in Shibuya, Tokyo, fulfilling the position for 4 years. From May of 2016, he will continue his priesthood at Nobeno Shrine in Tsu City, Mie Prefecture.